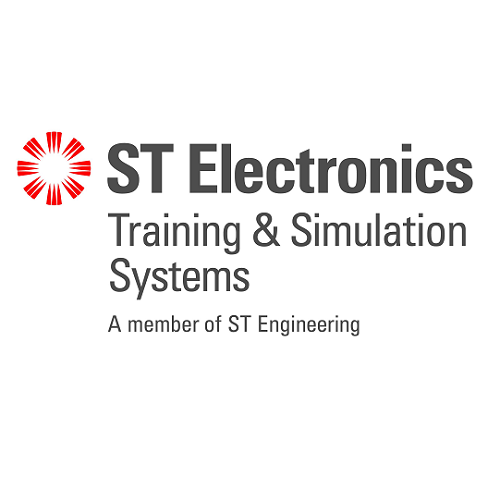 First ever SSCP training offered with hands-on practical using cyber range to help security practitioners defend against security threats in Singapore and Southeast Asia
ST Electronics (Info-Security) and (ISC)² have announced a partnership to offer the official Systems Security Certified Practitioner (SSCP) Common Body of Knowledge (CBK) training with hands-on practical in Singapore. DigiSAFE Cyber Security Centre (DCSC), the training arm of ST Electronics (Info-Security), will provide an integrated SSCP CBK training curriculum with realistic hands-on practical by using the Centre's cyber range exercise system to prepare security professionals for the SSCP certification and a career in information security.
ST Electronics (Info-Security) is the only official training provider for (ISC)²'s SSCP training in Singapore. They are also the first ever training centre in the world to incorporate the use of an advanced cyber range as part of the official (ISC)2 SSCP CBK training. This marks an important milestone for ST Electronics in its support of the national effort to develop cyber security professionals to help secure Singapore's Smart Nation initiatives in cyberspace.
The SSCP training program includes 40 contact hours of SSCP CBK education and eight hours of the cyber range-based training. During this training, students learn facets of the hands-on, practical of the knowledge covered in the SSCP CBK. Registration for the SSCP training program opens today and is expected to start in July 2016.
DCSC provides specialised cyber security training to new entrants and seasoned professionals in the industry. Over the last two years, the Centre has trained more than 350 cyber security operations specialists from both public and private sectors in Singapore. The Centre is an Approved Training Organisation, accredited by the Workforce Development Agency (WDA). Training at the Centre abides by the National Infocomm Competency Framework (NICF) and guidelines set by WDA. The integrated course will be conducted in a high-fidelity cyber simulation environment. The class size for the hands-on, practical course is kept at a ratio of one trainer to a maximum of nine trainees to ensure effective coaching of the trainees.
Goh Eng Choon, Senior Vice President and General Manager, ST Electronics (Info-Security) said, "The establishment of the DCSC is driven by the intent to grow the talent pool for the cyber security landscape in anticipation of a growing shortage of information security professionals. From our vast experience in design, build and operations of cyber security operations centres, we understand the importance of bridging the skills gap for cyber security professionals. We are honored to be the first appointed Official Training Provider for (ISC)²'s SSCP training courses in Singapore. Our common goal and deep expertise will help to equip cyber security practitioners with the required knowledge and skill sets to protect their respective organisations."
Clayton Jones, Managing Director, Asia-Pacific, (ISC)² said, "We are pleased and honored to collaborate with ST Electronics in providing the ISO-accredited entry-point cyber security certification and education program for fresh ICT practitioners who are looking to develop their knowledge and practical skills with this added benefit of cyber range-based training. It is the mission of (ISC)² to address the acute global shortage of cyber security professionals with the in-depth practical training opportunity for new entrants."
Chuan-Wei Hoo, CISSP, Technical Advisor, Asia-Pacific, (ISC)² said, "During my work as a lecturer at the IHLs in Singapore, I have been in touch with many young candidates who would like to enter the cyber security profession, but lack the training to help them do so. As the security landscape becomes more complex, organisations are seeking to invest in technologies and skills that will help to improve their visibility and ability to respond to a security incident. It's not what if anymore – it is when. The SSCP certification is an ideal part of the solution to fill the workforce gap that we see in the industry today. "
According to (ISC)² Global Information Security Workforce Study, a study of nearly 14,000 information security professionals worldwide, respondents' reviews of cyber range-based training are positive, with a large majority in Asia-Pacific rating the training method as at least somewhat successful. Singapore respondents had mostly positive responses for cyber range-based training in its effectiveness to develop skills and techniques and 81 percent indicated that cyber range-based training is either very or somewhat successful in developing skills and techniques to meet the need to defend against ever-evolving security threats1. The SSCP CBK training seminar is ideal for fresh
graduates who have finished tertiary education and those working in positions such as, but not limited to system engineers, systems/network administrators, systems/network analysts and database administrators.
* For more details on the SSCP CBK Domains, please refer to the Annex.
1 For more details about this study, please go to https://www.isc2cares.org/IndustryResearch/GISWS/
About ST Electronics (Info-Security)
ST Electronics (Info-Security) Pte Ltd provides comprehensive cyber security capabilities. We design, build and operate cyber security operation centres for both government and commercial clients. Our solutions are supported by in-house advanced info-assurance, digital authentication, SCADA protection and digital steganography products. Our team of cyber security professionals ensures critical infrastructures are protected, secured and responsive in dealing with cyber threats to both information and operational technology. We also offer state-of-the-art cyber security training through our DigiSAFE Cyber Security Centre to enhance and strengthen the operational competencies of cyber security professionals in response to real-life cyber threats and cyber-attacks. ST Electronics (Info-Security) is a subsidiary of Singapore Technologies Electronics Limited (ST Electronics). Please visit www.digisafe.com.
About (ISC)²
Formed in 1989, (ISC)² is the largest not-for-profit membership body of certified cyber, information, software and infrastructure security professionals worldwide, with over 110,000 members in more than 160 countries. Globally recognized as the Gold Standard, (ISC)² issues the Certified Authorization Professional (CAP), Certified Cyber Forensics Professional (CCFP), Certified Cloud Security Professional (CCSP), Certified Information Systems Security Professional (CISSP) and related concentrations, Certified Secure Software Lifecycle Professional (CSSLP), HealthCare Information Security and Privacy Practitioner (HCISPP) and Systems Security Certified Practitioner (SSCP) credentials to qualifying candidates. (ISC)²'s certifications are among the first information technology credentials to meet the stringent requirements of ISO/IEC Standard 17024, a global benchmark for assessing and certifying personnel. (ISC)² also offers education programs and services based on its CBK, a compendium of information and software security topics. More information is available at www.isc2.org.