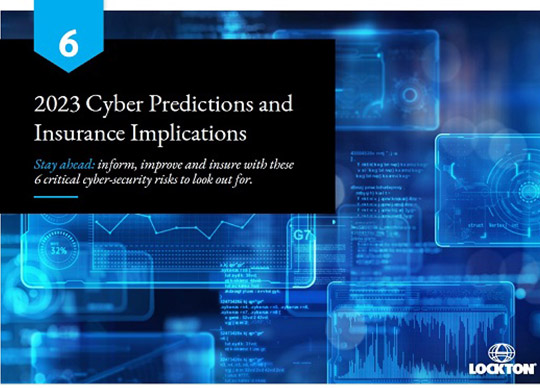 Reliance on technology and the associated cyber security risks have been and will continue to be fundamental to business.
Following the significant events of 2022, we believe 2023 will see its own cyber-security-related challenges as new threats arise. Businesses will need to stay ahead of emerging risks and ensure they learn from events of the past.
The 2023 Cyber Predictions and Insurance Implications examines various 2023 considerations within the threat environment and regulatory landscape; exploring insurance industry insights and the role and value of risk transfer solutions.
The report looks at:
Insurer focus on supply chain and third-party vendor exposures.
Increased exposures in Cloud and Application Programming Interfaces (APIs).
High inflation leading to poor decisions.
D&O: the stakes are becoming much higher.
Advancements in artificial intelligence.
Cyber-security – minimum standards.
You can read the full report here.