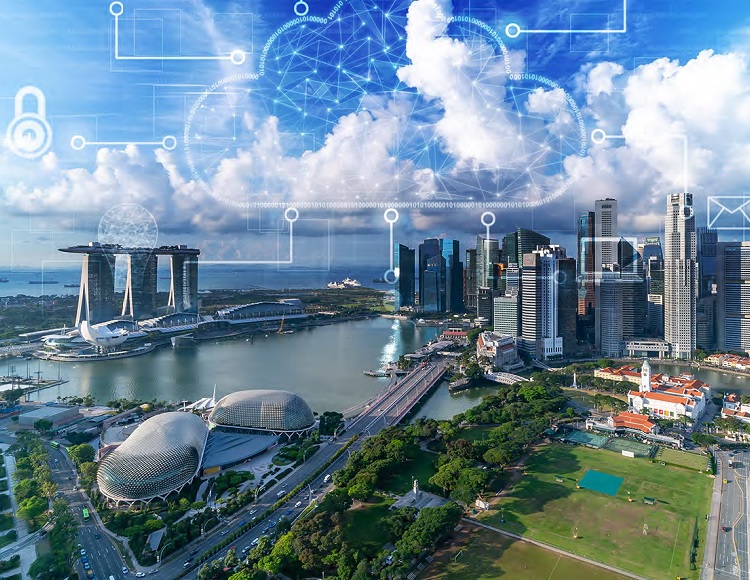 By Han Chung Heng,
Senior Vice President, Systems & Alliance, Channels & ISV at Oracle JAPAC
Even before the pandemic, Singapore has long highlighted the importance of digital transformation as a key driver for continued economic success. This was further reinforced in Singapore's Fortitude Budget, where Minister Iswaran said that this crisis has crystallised the need and opportunity for digitalisation, and Singapore can only emerge stronger by making a decisive push towards a digital future.
Enacting this digital readiness for business continuity effectively involves laying the groundwork and investing heavily into infrastructure now, which may seem counterintuitive during a period of uncertainty. Even on the path to recovery, disruptions can come at any moment, and businesses need to double down on extracting every ounce of value from the core ingredient of today's digital economy – data.
As an overarching strategy, there is a no doubt that leveraging systems such as the cloud puts businesses in an advantageous position. Yet, significant operational barriers do exist, and the increasingly complex and multi-hybrid IT environment that we live in add a further complication towards successful digital transformation.
Legacy systems and a growing application landscape also leave companies with a rigid base, locking data into tight silos. When business teams cannot find the insights they need to make relevant, contextual decisions in, or close to, real-time, they are left relying on "gut feeling" which generates uncertain business outcomes.
So, what's the answer?
According to a 2020 Forrester Consulting study commissioned by Oracle, Moving the Needle: Data Management for The Multi-Hybrid Age Of IT, the only way for organisations to move beyond this predicament is to build an effective data management strategy that encompasses the right facets of data unification, security, and governance, all within the multi-hybrid complexity of the IT environment.
Download Cyber Risk Leaders Magazine – Issue 3, 2020 to read full article.