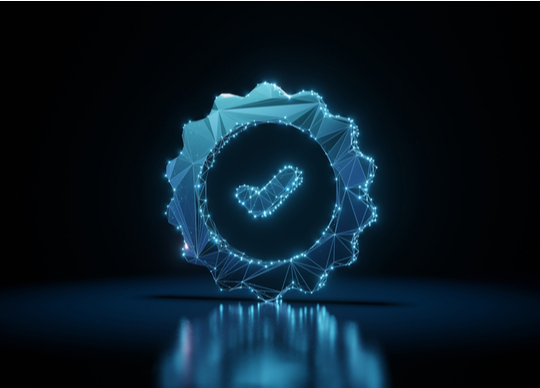 ABB has been awarded exida's IEC 62443-2-4 certificate, the highest acknowledgment of advanced capability to manage the delivery and performance of integrated cyber security services according to written policies and defined objectives.
The world-class certification follows a rigorous process, over several years, in which ABB had to meet specific criteria to demonstrate that personnel have the expertise and are trained and capable of following written procedures to perform the services for which they have been contracted.
IEC 62443-2-4 certifications define the requirements for Industrial Automation and Control Systems (IACS) service providers seeking to obtain third party cyber security certification. ABB's Service Provider Certification covers the secure delivery of its flagship distributed control system – ABB Ability System 800xA, Maturity Level 2 – Managed. The service discipline reflected by Maturity Level 2 helps to ensure that service practices are repeatable, even during times of stress. When these practices are in place, their execution will be performed and managed according to ABB's documented plans.
"This certification is an independent confirmation of ABB's long-standing commitment to cyber security by ensuring that it is embedded into their everyday system integration and maintenance processes. It also recognizes that everyone working on these systems has been properly trained in cybersecurity best practices as well as any specific processes that the asset owner requires them to follow," said Michael Medoff, CFSE, CISA Director of Cybersecurity Certification, exida.
"Achieving this certification with exida, the world's leading product certification and knowledge company specializing in cyber security, speaks volumes about our domain expertise. We have a large global base of installed distributed control systems and are in a prime position to help our customers ensure the security of their systems as they embark on their journey of digitalization. Our customers will now benefit from the assurance that our project and service organization for cyber security is professionally certified to deliver an overall solution − not just the products and systems," said Olav Mo, Cyber Security Manager at ABB Energy Industries.
ABB's certificate and assessment report has been published in exida's Security Automation Equipment List.
With attacks on critical infrastructure increasing in terms of regularity and sophistication, within an increasingly competitive landscape, having the most up-to-date, advanced cyber security solutions is becoming critically important as customers seek to protect their assets, processes, and people.