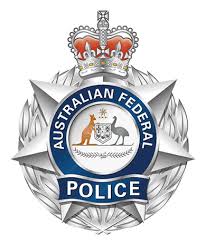 Mr Ramzi Jabbour APM has been appointed as a Deputy Commissioner of the Australian Federal Police (AFP).
Mr Jabbour has provided distinguished service throughout a 24-year-career with the AFP. He has extensive operational experience in community policing and national operations spanning Serious Organised Crime, Counter Terrorism, Crime Operations and the AFP International Network.
Mr Jabbour will take on the Deputy Commissioner Capability role, which has recently become vacant following the appointment of Mr Graham Ashton AM APM as the Chief Commissioner of Victoria Police in July 2015. Mr Jabbour has been acting as Deputy Commissioner since Mr Ashton moved to his new role.
I am confident that Mr Jabbour's skills and experience will complement the current leadership within the AFP. His appointment will ensure the AFP continues to successfully address complex crime and security issues, and develop and maintain strategic national and international partnerships.
Mr Jabbour has been appointed for a five-year term.
I congratulate Mr Jabbour on his appointment.