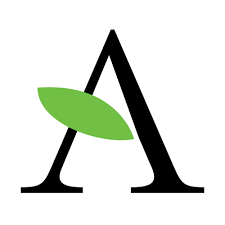 New fully managed DDoS service and new virtual solutions; 4X on-premises mitigation capacity at lower cost, backed by 2Tbps Arbor Cloud
Arbor Networks Inc. has announced the industry's most comprehensive portfolio of products and services for distributed denial-of-service (DDoS) protection, delivering unmatched scalability, deployment and cost flexibility to meet the needs of any organisation from the world's largest service providers to small and mid-sized emerging growth businesses.
"This is the strongest, broadest and boldest DDoS portfolio in Arbor's history, and it will serve as the platform for our next decade of DDoS market leadership," said Arbor Networks President Matthew Moynahan. "Our new portfolio scales to meet the needs of the largest service providers, while also providing the deployment and cost flexibility required by the broader enterprise market."
Arbor's portfolio of DDoS protection products and services are designed to meet the multi-dimensional needs of any organisation, from smaller emerging growth companies to the largest enterprise and service provider network operators.
Managed Services: Fully managed hybrid, on-premises and in-cloud DDoS protection services.
Deployment Flexibility: From SDN and virtual solutions to embedded security in Cisco ASR 9000 Series Aggregation Routers, high density appliances and a global cloud.
Scalability: Starting at sub 100Mbps virtual solutions scaling to 160Gbps appliances to 2Tbps in the cloud.
Protections: From volumetric-only to application-layer and mult-vector attacks to advanced threats; continuously armed with global threat intelligences from ATLAS and ASERT.
Pricing: Managed services subscriptions, perpetual appliances and virtual license pools.
New Managed Services
mAPS is a new managed service for organisations that want to outsource on-premises DDoS protection. mAPS service can be used for on-premises-only deployments, or as part of a fully managed Arbor Cloud DDoS Protection solution allowing organisations to trust their DDoS protection to the industry leader.
Arbor Cloud is an industry best practice, multi-layer DDoS defense service. On-premises APS-based mitigation is tightly integrated with 1.5 Tbps today (and up to 2 Tbps in the next two quarters) of Arbor's global, cloud-based scrubbing centres. Arbor Cloud helps protect enterprises against the full spectrum of DDoS attacks, including volumetric, application-layer, state-exhaustion (e.g., targeting firewall/IPS), and blended, multi-vector DDoS attacks.
New Virtual Solutions
Arbor Networks has been a software-driven network security company from its inception and has never relied on hardware acceleration, allowing for an easy transition from appliances to full virtualisation without a major performance impact.
Arbor's entire DDoS portfolio is now available as a virtual solution for seamless integration of DDoS detection and mitigation from legacy to next-generation SDN/NFV networks.
Cisco and Arbor have collaborated to deliver virtual, network-embedded DDoS protection to service provider and enterprise customers. This unique solution – the Cisco ASR 9000 vDDoS Soluton – integrates Arbor's TMS DDoS mitigation technology within Cisco's ASR 9000 routers located at peering points, data centres and the network edge to effectively create a secure perimeter against high-volume attacks.
Increases in Mitigation Scalability – At High End and Low End
In the past two years very large DDoS attacks have become the norm, enabled by the reflection/amplification capabilities within such disparate network infrastructure components as Domain Name Servers (DNS) and Network Time Protocol (NTP). At the same time, low volume, stealthy application-layer attacks have become ubiquitous, threatening business continuity. Arbor is announcing mitigation scalability enhancements that scale up to handle the very large attacks, and scale down to enable smaller and mid-sized businesses to protect themselves from application-layer threats.
Arbor Networks APS (formerly Pravail® APS) Provides always on, in-line DDoS protection to business continuity and availability from the growing constellation of application-layer threats.
A new 2U APS appliance offering a 4X increase in mitigation capacity to 40Gbps, at less cost per gigabit of protection.
New virtual APS with flexible licensing enables Sub-1Gbps of mitigation capacity for smaller enterprises.
Arbor Networks TMS (formerly Peakflow® TMS) A high capacity solution deployed by global enterprise, cloud and service providers to surgically remove DDoS attack traffic without disrupting key network services.
A new TMS 5000 appliance increases mitigation capacity by 2.5X to 100Gbps, at less cost per gig of protection.
A new 2U TMS appliance that increases mitigation capacity by 4X to 40Gbps, at less cost per gig of protection.
Customer and Industry Analyst Comments
"The customer experience starts with the availability of service. It is foundational to everything we do as a comminucations company. Arbor DDoS protection gives us a global view into attacks, as well as advanced countermeasures in the products. They really deliver a complete solution that integrates technologies, delivers context and enables action," said Elisabete Couto, Cloud Businesses and TI Services & Security Director of Embratel, one of Brazil's premier telecommunications providers.
"As one of the world's largest data centre and colocation providers, Equinix understands that customers are very concerned about the security and availability of their data within hosted environments. Arbor Networks DDoS protection is both advanced yet easy to operate. It provides real value for our teams beyond attack mitigation. It give us great insight into network traffic as well as service performance," said Mr. Nelson Mendonça, Operations Director from Equinix Brazil.
"Frost & Sullivan strongly recommends a multi-layer defense as best practice for DDoS protection. Arbor is now enabling that in a variety of ways, via a new fully managed service or through new, lower cost virtualised solutions. They're also moving to address the dramatic increase in attack size with greater mitigation capacity on-premise and in the cloud. Aggressive moves like this are what has allowed them to lead in this market for more than a decade," said Frost & Sullivan Senior Industry Analyst Chris Rodriguez.
"Customers have high expectations for service availability and quality, that's why we chose to work with Arbor Networks for DDoS protection. Arbor's integrated platform enables HKT to deliver a scalable and multi-dimensional DDoS Protection Service to enterprises in the region," said Steve Ng, Senior Vice President, Product Marketing & Solutions Consulting, Commercial Group, HKT, Hong Kong's premier telecommunications service provider.
"Arbor has lead the DDoS protection market for more than a decade by continually innovating. With a new DDoS managed service, new virtualised solutions and increased scalability on-premise and in the cloud, they're showing that they're focused on the threat landscape and the needs of buyers of all types," said IHS Infonetics Senior Analyst Jeff Wilson.
"More than 1500 enterprises rely on Netmagic for always-on, secure and high performance managed hosting and cloud services. DDoS attacks are a continuous threat to both our infrastructure and that of our customers. We chose Arbor Networks because they're tested and proven in large hosting and cloud environments like ours. Their flexible portfolio allows us to protect our own infrastructure while also delivering a DDoS protection service to customers," said Sharad Sanghi, Managing Director and Chief Executive Officer of Netmagic, a NTT Communications company.
"The resilience and complexity of the DDoS threat continues to surprise businesses around the world. Availability of online services and applications is as essential today as electricity, yet many organisations are not taking adequate steps to protect themselves. Proper risk management starts with appreciating the role availability plays in all aspects of the modern business. Arbor Networks has been a leader in calling for multi-layer protection, and they've taken aggressive steps to enable more businesses to deploy it, through their own fully managed services, and a new suite of virtualised solutions. They now have one of the broadest portfolios of DDoS products and managed services available in the market," said Ovum Senior Analyst Rik Turner.
"With today's complex attacks, you need to deploy muti-layered defense for full DDoS protection. We selected Arbor Cloud to leverage the on-premise appliance to monitor for security events and to give us more visibility into network traffic, and have the cloud-based mitigation for protection against volumetric attacks. Beyond the technology is the customer service, we enjoyed a rapid deployment and great ongoing support," said Michael Muha, Director of Cloud Services at WorkForce Software®, a leading cloud-based provider of enterprise workforce management solutions.
Supporting Resources:
About Arbor Networks Arbor Networks, the security division of NETSCOUT, helps secure the world's largest enterprise and service provider networks from DDoS attacks and advanced threats. Arbor is the world's leading provider of DDoS protection in the enterprise, carrier and mobile market segments, according to Infonetics Research. Arbor's advanced threat solutions deliver complete network visibility through a combination of packet capture and NetFlow technology, enabling the rapid detection and mitigation of malware and malicious insiders. Arbor also delivers market-leading analytics for dynamic incident response, historical analysis, visualisation and forensics. Arbor strives to be a "force multiplier," making network and security teams the experts. Our goal is to provide a richer picture into networks and more security context so customers can solve problems faster and reduce the risks to their business.
To learn more about Arbor products and services, please visit our website at arbornetworks.com or follow on Twitter @ArborNetworks. Arbor's research, analysis and insight, together with data from the ATLAS global threat intelligence system, can be found at the ATLAS Threat Portal.