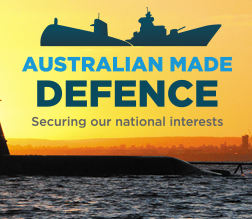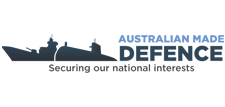 The Australian defence industry has once again demonstrated its capacity and expertise, successfully rebuilding the Collins Class submarine HMAS Farncomb, which will be rolled out of the shed and into the water.
"Once a submarine is built, you need to continuously maintain them, on a regular basis they need a comprehensive rebuild, like the one the ASC has just completed," said Chris Burns national spokesperson of the Australian Made Defence campaign.
"Rebuilding submarines takes skills more complex than that of building them from scratch.  The ASC has been rebuilding submarines in Australia for decades.
"Despite negative comments by politicians and a lack of certainty for projects, the industry continues to advance productivity and develop skills.
"The hard work of the specialists who dedicate their lives to maintaining our defence vessels should prompt the government to act now and develop a bipartisan, long-term ship and submarine building policy.
"The commitment and high performance of our defence technicians is impressive, especially when juxtaposed with the uncertainty they face."
The current competitive evaluation process for Australia's Future Submarines is still pending with the Commonwealth expected to pick the winning design partner and build location early next year. Industry doesn't yet have a date to launch the first boat, or to start the build process.
"Our industry still faces valleys of death between major projects, we are experiencing some of our most severe cutbacks and downsizing in two decades.
"ASC has completed the task of maintaining the HMAS Farncomb with a 30 percent cost saving in 12 months less than it had previously taken. Today's submarine rollout demonstrates that when local industry is given a chance to perform, it invests on itself to implement procedural and technical advances that make all the difference.
"When performing these comprehensive maintenance initiatives, the hulls of the submarines are cut in half to remove the motor and diesels for testing, before reinstalling them and putting the ship back together.
"It's a very large scale puzzle that can't be achieved without a competent and efficient workforce, which ASC has demonstrated time and time again.
"A continuous national shipbuilding strategy of naval and non-naval fleets will sustain Australian skills, Australian jobs and will promote innovation in the sector well into the future.
"Industry looks forward to collaborating with the Federal Government to assist in developing a long-term solution for Australia's defence industry," said Mr Burns.