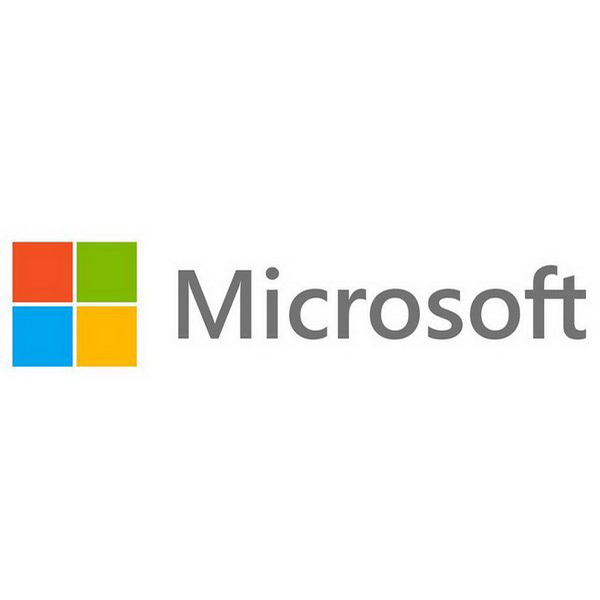 Microsoft has announced that the Australian Signals Directorate (ASD) has formally certified a greatly expanded range of Microsoft Azure and Microsoft Office 365 services for inclusion on the ASD Certified Cloud Services List (CCSL). This certification is a major milestone in the company's mission to empower every person and organisation on the planet to achieve more, and further demonstration of Microsoft's commitment to delivering the most complete, intelligent and trusted cloud for Australian federal, state and local government needs.
The breadth of services certified within Microsoft Azure that can process and store Unclassified information holding Australian government sensitivity markers has expanded from 6 to 40 services covering all of the core services appropriate for infrastructure and applications in the hyperscale cloud.
This includes:
Azure Log Analytics, ExpressRoute and Azure Security Centre that can help organisations secure and manage across a hybrid cloud.  But for the first time, this new certification enables Australian government, education and healthcare organisations to drive their digital transformation with innovative services like Azure Machine Learning, Azure Internet-of-Things Hub and Azure Application Services.
Office 365 remains the only productivity platform certified to this level by Australian government.  Ten services within Office 365, including those for voice communications, cloud PBX, email, information protection and collaboration also receive certification at the Unclassified DLM level. The scope of certification for Office 365 includes advanced cybersecurity services for threat and information protection, well suited to the task of helping Australian organisations tackle increasingly sophisticated cybersecurity threats.
The extensive set of 40 certified Azure services and 10 Office 365 services enable Microsoft customers and partners to innovate on the most complete, open and trusted hyperscale cloud.  These services, delivered from Australia and built on a global foundation of privacy, security and compliance practices provide a compelling platform for the digital transformation of all parts of the Australian public sector.
The digital transformation of Australian organisations is rapidly proceeding across the nation powered by the Microsoft cloud.
The Australian Department of Immigration and Border Protection has Dynamics 365 and Microsoft Azure at the heart of a new system that is streamlining Australian Border Force cargo inspections.
The new Bendigo Hospital, Victoria's newest acute care facility is delivering anytime anywhere access to patient and clinical information with the help of local Microsoft partner Mexia on Microsoft Azure.
Emergency services in Queensland, NSW and Victoria rely on Microsoft Azure and Microsoft Office 365 to respond in the event of natural disasters.
Australian software developers are launching onto the world stage by choosing to build on the Microsoft cloud.
RecordPoint has developed compliant Office 365 based record management systems for an array of public sector clients including ASIC, Treasury, Victoria's Department of Education and Early Childhood Development, and Fife Council. Elon Aizenstros, Chief Executive Officer, says: "Our commitment to customers – especially those in the public sector—is to provide a high-end compliance engine that delivers the appropriate controls to preserve and manage information—today and in the future. Records365 brings record management to the cloud. Built for Office 365 and Microsoft Azure, the solution enables governments to ensure compliance with recordkeeping standards in the trusted Microsoft Azure cloud platform."
Gruntify is helping healthcare, government and utilities to push the limits of data collection, analysis and machine learning to deliver actionable insights in the field, right when they're needed. The company's founder, Igor Stjepanovic, says, "This is a very exciting announcement as it opens the door for new discussions between GIS People and our customers. We incorporate Microsoft Azure services such as cognitive services, machine learning, notifications hub, data services and APIs into our Gruntify and Open Declare products. By building on Microsoft Azure, our developers can concentrate on building the most amazing experiences, knowing our customers can be confident that the security and resilience of our platform is assured."
DoseMe has developed a unique, easy-to-use software platform making medicine more precise. Leveraging Microsoft Azure, DoseMe applies artificial intelligence to readily available patient data and laboratory results to calculate the optimum therapeutic dose of medicines. Founder and Chief Scientific Officer, Robert McLeay, says: "Precision dosing can have a profound impact – some studies demonstrate an impact of up to halving the side effects of leukemia, or reducing the length of hospital stay by up to 10 days. By building on Azure, we have taken DoseMe to the United States and the world, while ensuring patient privacy and security are assured."
These new certifications greatly expand the range of services government, healthcare and education organisations can confidently use to enable their own digital transformation.  The additional security features and controls within these certified cloud services, coupled with technologies like Microsoft Azure Stack that can be deployed in private clouds, ensures Microsoft remains the only provider of cloud services that can address the full range of data security requirements from Australian government all the way from unclassified data through to Protected, Secret and Top Secret data.
Microsoft National Technology Officer, James Kavanagh, says: "We are building the most open platform for innovation, a platform that is trusted and assured to Australian needs. It's also a platform that every software developer, every user, every organisation in business or government can use to do more.  Trust is a vital foundation for innovation, so our job is to ensure Microsoft cloud continues to be the most trusted platform on which innovation can thrive."
About Microsoft
Microsoft is the leading platform and productivity company for the mobile-first, cloud-first world, and its mission is to empower every person and every organisation on the planet to achieve more.