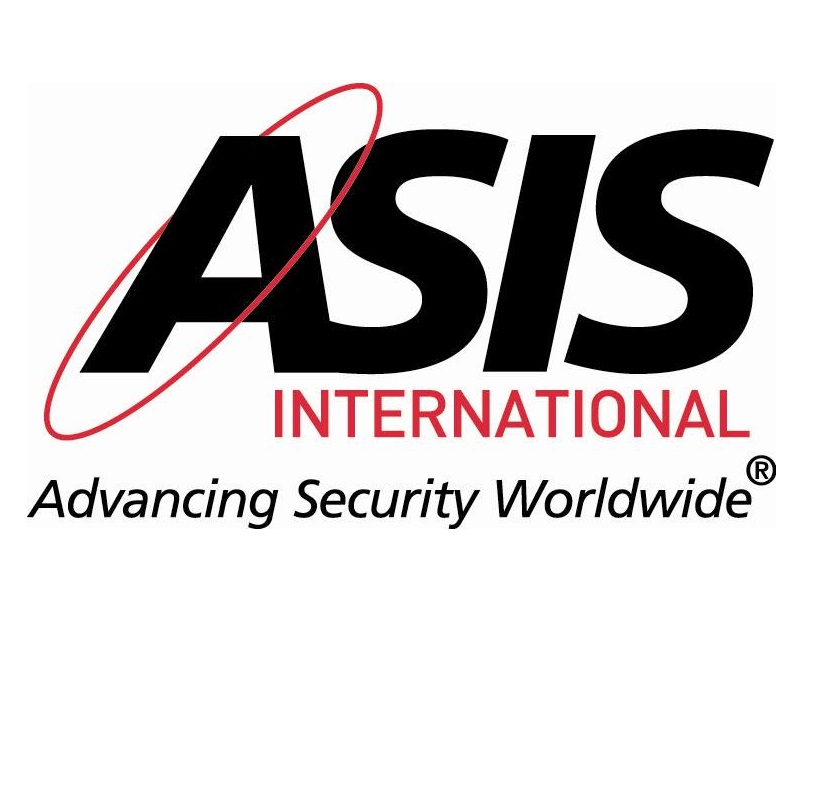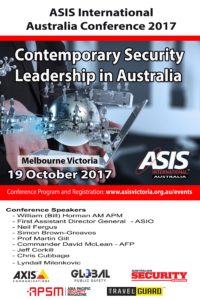 ASIS International's Australian National Conference has confirmed ASIO First Assistant Director General as a speaker to present on the current terrorism threat to Australia.
Conference Objectives
1. Enhance knowledge of security leaders in areas of public safety
2. Understand recent developments in security risk management
3. Discuss innovative and successful security and risk practices
4. Contribute to new knowledge in the areas of security, safety and risk
Speakers and topics
1. William (Bill) Horman AM APM – Conference Welcome
2. First Assistant Director General ASIO – Terrorism Threat to Australia
3. Neil Fergus – Terrorism
4. Simon Brown-Greaves – Forensic Psychology
5. Prof Martin Gill – Private Security; based in UK
6. Commander David McLean  – Cyber Crime; Australia Federal Police
7. Jeff Corkill – Edith Cowan University – Security and Counterterrorism
8. Chris Cubbage – Technology, Crime & The Future
9. Lyndall Milenkovic – Emergency Management
Date: Thursday 19 October 2017
Time: 9am to 5pm
Venue: MCEC- Melbourne Convention and
Exhibition Centre (MCEC) Convention Centre
Place South Wharf Victoria
REGISTER https://asisvictoriaevents.org.au/
The event will also be held in the lead up to the OSPA's, Outstanding Security Performance Awards.
About ASIS International
ASIS International is the leading organisation for security professionals worldwide.
Founded in 1955, ASIS is dedicated to increasing the effectiveness and productivity of
security professionals by developing educational programs and materials that
address broad security interests, such as its Global Conferences, as well as specific
security topics. ASIS members consist of security practitioners tasked with the protection of assets –
people, property, and information.