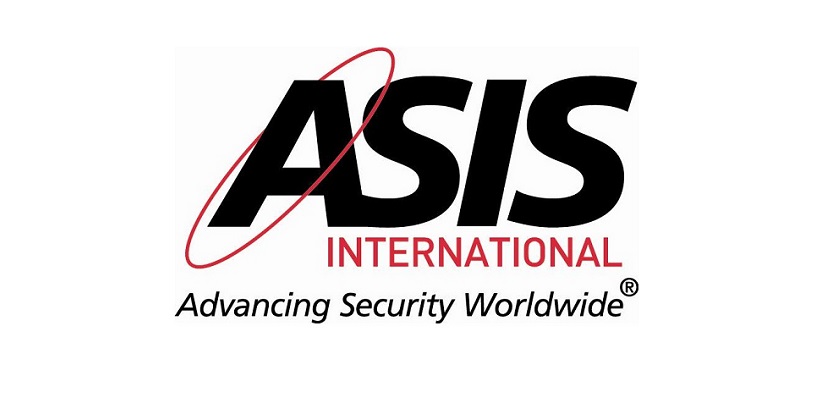 ASIS NATIONAL CONFERENCE
17th & 18th October 2018, at Sheraton on the Park Sydney.
INVITATION TO PARTICIPATE
This Year ASIS NSW Chapter will host the National Conference in Sydney on the 17 & 18th October at Sheraton on the Park. The 2018 Conference will offer you and your colleagues a valuable forum that brings together learnings to look to the future. We invite you to participate in the ASIS National Conference, presenting within a range of key areas with the goal of providing an overview of the future landscape of the security industry based on current trends and consideration of emerging technologies and human factors.
The Conference theme is "Do You have 20/20 Security Vision?"
On behalf of ASIS NSW Chapter we are pleased to announce the call for abstracts for the National Conference is now open. We invite you to submit abstracts of your original work to be considered for presentation.
TARGET AUDIENCE
ASIS International is a global community of security practitioners, each of whom has a role in the protection of assets – people, property and/or information. Our members represent virtually every industry in the public and private sectors and organisations of all sizes. From entry-level managers to CSOs to CEOs, from security veterans to consultants, and those transitioning from law enforcement or the military, the ASIS community is global and diverse. Places are limited, don't miss out.
THE CONFERENCE
The ASIS National Conference aims to provide a diverse range of presenters who will share with members and guests an insight into current issues, including legislative change, public policy and industry developments.
The purpose of the conference is to promote the opportunities, challenges and solutions in our industry.
Day one of the Conference will conclude with a Sydney Harbour Networking Cruise and the Conclusion of day two see's our National Conference aligning with the Outstanding Security Performance Awards at Doltone House on the Park.
Abstracts submitted should align with one or more of the below themes and sub-themes, and should focus on the opportunities, challenges and solutions that drives the industry forward.
SUSTAINABILITY & RESILIENCE,
DIVERSITY & INCLUSION,
ARTIFICIAL INTELLIGENCE & TECHNOLOGY,
3D PRINTERS,
FUTURE PROOFING,
INNOVATION,
ASSET HARDENING,
DRONES,
FACIAL RECOGNITION,
ROBOTICS,
ANALYTICS, AUTOMATION, INTEGRATION,
FUTURE OF FRAUD
We are interested in hearing case studies or white papers to be presented with thought provoking and stimulating ideas and concepts, future aspirations and development for our industry, that address these areas.
The topic and its presentation must not directly or overtly promote proprietary technology or service offerings. In order to ensure the integrity of the conference and the information presented to conference delegates we ask that both your presentation and paper remain purely information based with little or no reference to your organisation. Papers and presentations that are seen to be advertorials by ASIS NSW Chapter and the Conference Organising Committee will not be selected.
ABSTRACT GUIDELINES
Please make sure your abstract is in line with the following guidelines:
Original content, with a clear link to the theme
Must include a clear aim and a statement what a delegate might gain by attending
Should be concluded by a single sentence that provides a strong summary of the content o Accompanied by a maximum 50 words speaker biography – including speaking references o Limited to 350 words
Abstracts will be prioritised on merit-based criteria:
Alignment and value added to conference theme
Potential contribution to ASIS Members and Guests knowledge
Relevance to the envisaged audience
Quality and compliance with these guidelines
IMPORTANT DATES
Call for abstracts open Thursday 26th April 2018
Call for abstracts closing date Thursday 24th May 2018
Notifications will be sent Thursday, 31st May 2018
Accepted Abstracts and PowerPoints are to be submitted 3 weeks out from the National Conference.
SUBMISSION TERMS AND CONDITIONS
Presenters are responsible for own accommodation, transportation, disbursement and conference fee. Submission and acceptance of an abstract does NOT entitle authors to a complimentary registration. A discounted registration fee will be available for speakers.
Presentation must be presented by the named presenter, proxies and replacement are not permitted except for unforeseeable circumstances and illness and must be approved by the committee.
First presenter on the form will be the main and only contact for ASIS NSW and the Conference Organising Committee
ASIS NSW Chapter and the Conference Organising Committee reserves the right to accept and refuse any abstract and is not obligated to provide any feedback to the author(s)/presenter(s) on their abstract submission
ASIS NSW Chapter and the Conference Organising Committee reserve the right to allocate presentation time and format
Presentations must be provided in their final format ready for presenting three weeks prior to the National Conference, ensuring approval is received from ASIS NSW Chapter and the Conference Organising Committee to proceed
Successful presenters provide consent for photographs to be taken during their presentation at the Conference
SUBMISSIONS CLOSE COB THURSDAY 24TH MAY 2018
Submissions can be forwarded to asisconferencecommittee@mail.com