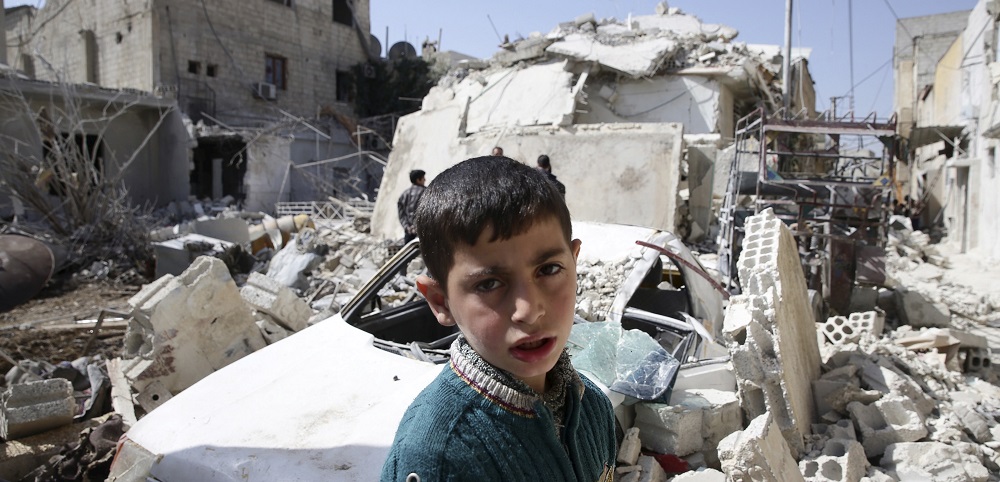 Less than 24 hours following a suspected suicide bomber in St Petersburg, with 14 dead and dozens injured, still less than a week following the London Westminster vehicle attack, killing 5 and injuring 50, Islamic State issued a public call to arms via a frequent ISIS Twitter disseminator, urging attacks on Australia, the US and Europe. Twitter suspended the account after the post was made at 3am on April 4.
Having spent the last several editions examining technology and cybersecurity risk, in this edition, we refocus on terrorism, the challenge of counter-terrorism and the on-going, daily tragedy emanating from the war's epi-centre, now in its sixth year. On April 3, there were reports of the worst chemical attacks yet occurring. This is not to say technology and cybersecurity is not relevant. Indeed terrorism, cybersecurity and technology risk is becoming inextricably entwined. The fast-emerging cyber-attack vectors are undoubtedly going to merge with the complexity and scale technology offers to terrorists and trans-national organised crime. Add this to the challenge of funding today's mitigation strategies, applied for tomorrow's digital world and supported with a lacklustre and slowly responding legislative framework. There is a job ahead of us!
Peter Tran, Senior Director of RSA Security's Worldwide Advanced Cyber Defence Practice confirms that while cloud, mobile and the Internet of Things (IoT) present undeniable efficiencies and opportunities in the business world, the reality is that they also add a multitude of cybersecurity complexity and potential exposure. Peter writes, "In 2016, over 260 billion apps were downloaded over the Internet across approximately 7.5 billion mobile devices communicating in an interdependent web with cloud based platforms and services. This is referred to as the Internet's "Third Platform". The explosion in the number of devices, identities, and shared systems isn't just transforming business but is changing critical cyber security requirements directly related to the sheer scale, speed and complexity by which organisations, both public and private, are migrating legacy systems to the "Third Platform". While modern organisations are capitalising on cloud, mobile and IoT, they are also expanding their attack surface— and with it, new "hacker hot spots" are left in the wake of IT technology expansion, which leaves a fertile ground for nation state hackers and cyber criminals to exploit."…Click HERE to read full article.