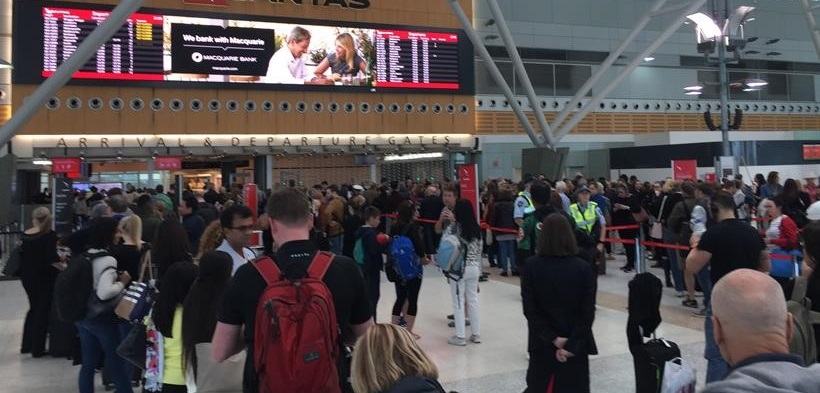 "We need to ensure the personnel applying the security measures are highly trained and motivated. The days of using private security firms, lowly paid workers behind our security checkpoints are well and truly over."
– Mike Carmody, ABC News, August 5, 2017.
Mr. Carmody is former chief of security for the Federal Airports Corporation, Sydney Airport.
July was a busy month. That was even before July 26, when Australian security agencies received intelligence from a 'Five Eyes' partner advising of "one of the most sophisticated plots that has ever been attempted on Australian soil", according to Deputy Commissioner Phelan, Australian Federal Police. The information came eleven days after an alleged, failed attempt to get a bomb on an Etihad flight. It was to be another three days before search warrants were executed across Sydney from where four suspects were taken into custody. During those first three days, Australian police constructed a replica of the device and tried to smuggle it aboard a plane in order to test security. With "100 per cent success rate'' of detection, it suggested the device would never have made it on to a plane.
On July 30, travelling from Sydney to Perth I was aware of the counter-terrorism operation and Prime Minister Turnbull's early morning warnings to expect delays due to enhanced screening. Yet, the national terrorism threat level continued to sit at 'probable', despite police confirming there was an active plot and only just commencing their investigation. They made it clear to the public that it was credible and serious. It is now apparent the Government had confirmed that a terrorist action was underway, yet did not raise the National Terrorism Threat Level to 'expected'. It can therefore be concluded that ASIO or police never had an 'expectation' that an attack could occur.
On August 3, eight days after the first report of the plot, the Prime Minister advised publicly, from Perth, that all was confirmed as safe and that the Director-General of ASIO had publicly advised that a threat level to aviation had been "downgraded from 'probable' to 'possible'". The Prime Minister was misleading in making this reference…Click HERE to read full article.