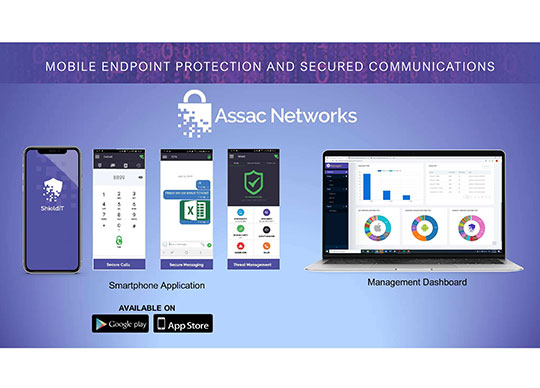 Assac Networks has announced it has been awarded contracts for the supply and installation of its unique ShieldiT system, for law enforcement agencies in three African countries.
Two of the projects relate to an autonomous server and licenses, with the third relating to the use of Assac Networks' multi-tenant server, in which the company will also provide the mobile devices themselves, on which the system will be pre-installed.
Assac Networks' flagship product, ShieldiT, is the only solution with a unified, managed anti-hacking and anti-tapping capabilities for Bring Your Own Device (BYOD) smartphones, which are the most vulnerable point in an organization's IT network today.
The system has been already deployed by governmental authorities around the world, and has been proven to prevent cyberattacks.
"Winning three different projects at the same time, shortly after having won and carried out a contract for installation of the system in a GCC state, evidences ASSAC Networks' expansion," says Shimon Zigdon, CEO of Assac Networks. "We are proud that the company's government customers, who carry national responsibility for information security, are choosing ShieldiT as an effective solution for protection against cyber attacks. Recently, the company has also raised significant investment, so we expect to further our expansion into other countries as well."