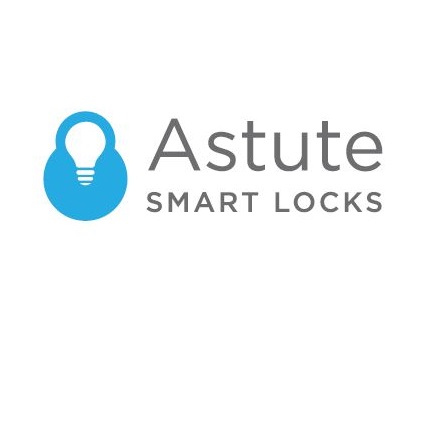 Astute Smart Locks is excited to announce the launch of Noke into the Australian market.
Noke is a bluetooth enabled smart padlock that you unlock with your smartphone – eliminating the hassle of keys and combinations forever! All Noke locks are compatible with iOS, Android and Windows smartphones, and work in conjunction with the Noke app for smart, convenient security.
Features:
Designed to be the simplest electronic device you own, Noke automatically finds and connects to your Bluetooth 4.0 enabled smartphone. Instead of fumbling for keys, simply walk up to your Noke, press the shackle, and instantly access your possessions.
Noke's app even lets you share guest access with friends and family, so they can unlock your Noke with their own smartphone. You can allow a guest unlimited access, one-time access, or create a custom schedule of specific times and days of the week.
For added control and peace of mind, Noke lets you monitor its history so you know where, when, and by whom your lock was accessed.
In case your smartphone battery dies, Noke has a back-up plan called 'Quick-Click,' so you're never left stranded. Noke's Quick-Click technology allows you to create a custom access code of short and long clicks on the shackle so you have the option to open it manually if necessary.
Security:
Noke uses the latest in anti-shim technology so security is not compromised. It also uses the latest in PKI technology and cryptographic key exchange protocol to stand up to hackers.
Product Quality:
Made of boron-hardened steel, Noke is not only attractive, but also incredibly strong. It's designed to stand up to the toughest environments and weather conditions so Noke can go where you go.
Battery:
Noke locks are packed with a long lasting battery, giving you over a year's worth of use before needing to be replaced or recharged.
Fleet Management:
With Noke, it's easy to take the benefits of a smart lock—ease, convenience, control, security, durability—and scaling that to work for an entire enterprise. It will help professionals better manage their fleet by allowing them to be the administrator over an unlimited amount of locks. They can issue locks to individual employees, while still having the power to revoke access as well as monitor where and when the locks are used. No more giving up control and no more changing locks and combinations again.
Customers:
Noke locks are wildly popular among all ages and demographics. Kids tend to use Noke on bikes and school lockers, while adults use Noke for locking up their back gate, gym locker, storage units, shed, cabin, trailer and more. Noke also accommodates business professionals by adding control to everyday security needs ranging from enterprise shipping containers to individual employee lockers. The use cases are endless and the benefits unparalleled.
Noke Padlock Specs:
Material: Zinc alloy body with boron-hardened steel shackle
Colors: Silver, Black
Water Resistant Strength Rating: IP66
Operating Temperature Range: -23degC to 65degC
Security: PKI technology and cryptographic key exchange protocol
Bluetooth: 4.0
Battery: 2032 coin cell battery
For more information, please visit: www.astutesmartlocks.com or email: info@astutesmartlocks.com