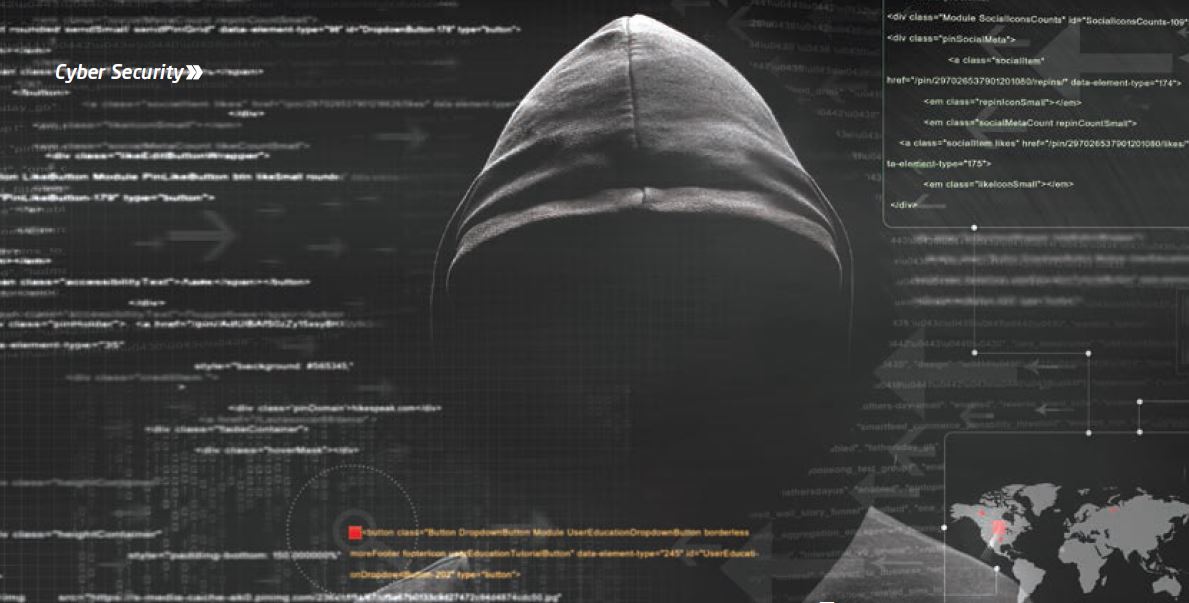 Fortinet, the global leader in high performance cybersecurity solutions that is based in Sunnyvale, California, foresees the emergence of increasingly sophisticated evasion techniques that will push the boundaries of detection and forensic investigation as hackers seek to counter increasing pressure from law enforcement.
In their report titled, New Rules: the Evolving Threat Landscape in 2016, Fortinet and its threat research division, FortiGuard Labs, anticipate attacks on the known vulnerabilities of the Internet of Things (IoT) and cloud to continue in the coming year, with new malicious tactics and strategies creating unique challenges for vendors and organisations alike. "Threats on these new platforms will continue to rise as these technologies continue to be used more pervasively, including by Indian enterprises," the report notes.
NASDAQ-listed Fortinet was founded in 2000 by brothers Ken Xie, who is Chairman and Chief Executive Officer (CEO), and Michael Xie, who is President and Chief Technology Officer (CTO). Ken Xie was previously President and CEO of NetScreen, where his brother held positions as Software Director and Architect. Led by a management team with deep experience in networking and security, Fortinet provides network security appliances and security subscription services for telecom carriers, data centres, enterprises, and government entities through its 100-plus offices around the world. Its revenues totalled $770 million in 2014, and were $260 million in Q3 2015.
Fortinet established FortiGuard Labs over 10 years back as its dedicated security research arm, staffed by over 200 researchers, analysts, engineers and forensic specialists located globally. They deliver security updates round-the-clock, with industry-leading response times to new and emerging threats targeting customers' networks, content and mobile devices. FortiGuard Labs is capable of rapid response to emerging threats and can every minute intercept 72,000 spam emails, resist 210,000 network intrusion attempts, neutralise 68,000 malware programmes and block 310,000 malicious website access attempts, in addition to thawing 67,000 botnet C&C (command and control) attempts.
In India, Fortinet is headquartered in the country's IT capital of Bengaluru (formerly Bangalore) where it has a large technical support centre. Apart from offices in seven cities in India where it employs over 250 technically skilled professionals, Fortinet also has offices in Sri Lanka and Bangladesh that serve the SAARC region, the South Asian Association for Regional Cooperation constituted of Afghanistan, Bangladesh, Bhutan, India, Maldives, Nepal, Pakistan and Sri Lanka. The company has long-term plans to heighten its profile in the Asian region and believes that in the near future, it can achieve growth better through enhancing quality headcount rather than mere quantitative expansion.
Montana-based research firm IDC (International Data Corporation) ranks Fortinet third in India's security appliance segment, with a market share of 11.2%. The market size in India was estimated at $88.1 million for H1 2015. Rajesh Maurya, Fortinet's Country Manager for India & SAARC, attributes this gain to several key initiatives his company has implemented, such as establishing direct touch teams for key accounts, aggressively expanding its partner base to cover new technologies and geographies, and enabling and enforcing stricter service standards. "Various solutions launched in 2014 are running on Fortinet's latest NP6 processor that has broken all performance records," he asserts. "The company has been gaining both revenue and shipment market share in the data centre, enterprise and SMB (small and medium business) market segments."…Click HERE to find out more about this article