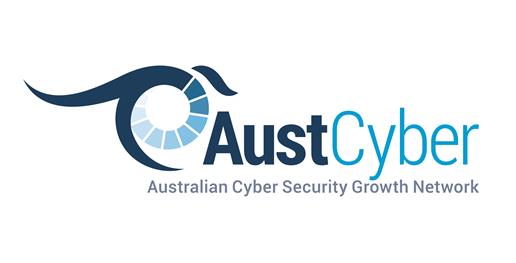 April 4, 2018 – SYDNEY – Soon after an AustCyber Board meeting and just prior to the first update of the Australian Cyber Security Sector Competitiveness Plan (SCP), AustCyber's CEO Craig Davies has resigned, having spent just over a year in the role.
The end of March board meeting was scheduled to be asking the Board to focus on the status of the ecosystem, Projects Fund applications and opportunities to work more closely with the start-up community. Last April, AustCyber launched the Australian Cyber Security Sector Competitiveness Plan (SCP) which had committed to annual updates. The first such update is due out this month.
Making the announcement via social media today, Davies stated, "I've made the decision to move on from AustCyber – The Australian Cyber Security Growth Network Ltd, effective today. Since we started in January 2017, we've made incredible progress in establishing the Growth Network and delivering on a comprehensive program for sectoral growth. We've helped many companies to think differently about their growth path, moved education in the right direction, negotiated agreements with the States and Territories to establish innovation nodes across the country and set out a plan to make Australia a global force in the cyber security market. AustCyber continues unchanged and is focussed on pushing ahead with its program, most immediately to deliver the upcoming US Cyber Security Trade Mission in partnership with Austrade and others. Michelle Price will be taking over as CEO and the team will search for a new COO in due course. I wish them well in this and the many other endeavours.
The AustCyber board followed with an announcement:
Mr. Doug Elix AO and Mr. Adrian Turner, co-chairs of the Board of AustCyber, today named Ms. Michelle Price as the new Chief Executive Officer of AustCyber, effective immediately, following the decision by Mr. Craig Davies to step down from the role.
Mr. Elix and Mr. Turner noted this announcement reflects AustCyber focusing on program implementation, following a successful first 12 months of establishment. The Board is excited to continue its strategic oversight of AustCyber as it matures and progresses towards its vision of a vibrant, globally competitive Australian cyber security industry that enhances Australia's future economic growth.
Ms. Price is a respected senior executive in the cyber security sector and has also worked strategically across policy and academia – with a keen focus on collaboration and integration. As Chief Operating Officer at AustCyber, over the past 15 months, Ms. Price has demonstrated her ability to lead change across the cyber security ecosystem, as well as to identify and forge partnerships that deliver new growth opportunities for Australia's economy, both domestically and abroad.
Under Ms. Price's leadership, AustCyber will remain focused on delivering its program and pursuing the growth of Australia's cyber security sector. Most immediately, Ms. Price and her team are looking forward to forging new opportunities for Australia through the upcoming US Cyber Security Trade mission, which AustCyber is leading in partnership with Austrade. AustCyber will continue to drive innovation in the sector and is currently assessing applications for its Project Fund, as well as delivering a number of events in conjunction with industry, government and academia.
Mr Davies has been CEO of AustCyber since its inception in January 2017 and made a significant contribution to Australia's cyber security ecosystem during this time. The Chairs and AustCyber Board thank Mr. Davies for his leadership of the organisation and wish him well in his future endeavours.