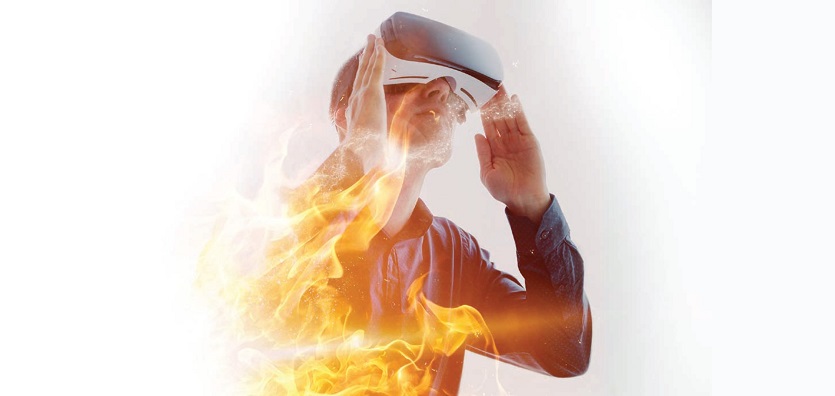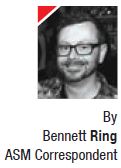 Virtual Reality might be best known for its entertainment qualities, but it's also set to revolutionise the way certain industries take part in training. For example, NASA has been using VR technology to train its astronauts in EVA walks for over two decades. Now two Australian companies have teamed up to bring VR to the art of firefighting, with the introduction of the the FLAIM Trainer training system.
Created in a unique partnership between Dimension Data, a global technology integrator and managed services provider, and FLAIM Systems, a start-up wholly owned by Deakin University, the FLAIM Trainer aims to replicate the difficult and dangerous conditions that firefighters must face when training to fight fires.
Rather than a simple Head Mounted Display (HMD) and motion controllers, the FLAIM system integrates the existing Vive HTC HMD into a full face-cover that replicates the breathing apparatus used by real firefighters. As a result, it doesn't need to mimic smoke, as the closed-breathing system removes any externally inhaled smoke. This full-face mask is used in conjunction with a clothing system that includes heat generation components to mimic the harsh heat faced by firefighters. Called Hitoe, it's described as a "a wearable, bio-sensing nano-fibre vest which tracks electrocardiogram (ECG) readings and transmits them in real time for fitness analysis of firefighters during training." This allows trainers to monitor the exact physical condition of trainees during the simulated fire situations. The analytics platform was originally designed by Dimension Data to monitor the performance of athletes in the Tour De France cycle race, but has since been modified for use in the FLAIM system…Click here to read full article.