Global Retail Theft Barometer reveals internal theft, shoplifting, admin errors and vendors fraud costing Aussie households over A$424 per year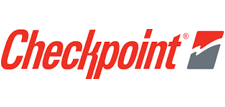 Shoplifting, employee or supplier fraud and administrative errors ('shrink') are collectively costing the average Australian household over A$424 per year, according to alarming statistics published in the 2014-2015 Global Retail Theft Barometer, released internationally on the 5th of November.
While retail shrink dropped in Australia from 1.00 percent of sales in 2013-2014 to 0.96 percent during 2014-2015 (based upon responses from common retail respondents who participated in Global Retail Theft Barometer surveys both years) the problem continues to cost retailers A$2.7 billion per year.
"Globally, this compares to 1.42 percent, a figure also up from the previous 0.94 percent average of all common retailers surveyed the previous year. In fact, amongst the four APAC countries that were surveyed, Australia registered the lowest shrinkage rate (1.02%) during 2014–2015," said Mark Gentle, Vice President – Sales Asia Pacific with Checkpoint Systems (Aust/NZ).
Shoplifting and Employee Theft Are Leading Causes
Shoplifting continues to plague the retail industry due to escalating problem of organized retail crime, easy sales of stolen merchandise through online sites, reduced investments in loss prevention tools and resources, and the general perception of shoplifting as a "low-risk/non-offensive" crime.
"Shoplifting was the biggest cause of retail shrink in 18 of the 24 countries surveyed. This was reflected in Australia, where shoplifting ranked first at 39 percent and employee theft ranked next at 25 percent. The primary reasons for employee theft were weak pre-employment screening procedures, reduced associate supervision, increasing part-time workforce (especially during peak sales periods when theft is highest), and the easy sale of stolen merchandise," said Gentle.
Infant Formula A Hot Commodity
Shoplifters and dishonest employees in Australia primarily targeted small and easy-to-conceal items such as mobile accessories, batteries, fashion accessories and razor blades, as well as high-value items with high resale value, such as denim, handbags, iPhones/smartphones, perfumes and fragrances, and surprisingly, infant formula. When sorted by retail vertical, the most stolen items included denim (Apparel and Fashion Accessories); batteries (DIY Home Improvement); mobile device accessories (Electronics); infant formula (Food and Beverage); and makeup products (Health and Beauty).
Supermarkets Take The Top Spot In Retail Shrinkage
APAC supermarkets/grocery retailers (1.68 percent), sports goods stores (1.32 percent) and hypermarkets/mass merchandisers (1.06 percent) witnessed the highest shrink rates because of the widespread prevalence of internal and external retail theft targeting their merchandise.
Christmas Encourages Five Finger Discounts
Unlike other regions (where winters witnessed the highest shrink), Asia Pacific witnessed the highest shrinkage during summers, followed by spring, autumn, and winters. Shrinkage risk during all four seasons was the maximum during sales period when customer traffic/footfall in stores is high, making it difficult to implement loss prevention solutions.
The Global Retail Theft Barometer
"This is our fourteenth year of supporting what continues to be the industry's only global statistical research," said Gentle. "To combat shrink, retailers are adopting strategies to approach losses from a wider perspective from all levels within the organization and work with their supplier and solutions partners. With the right technologies, people and processes, they can achieve improved merchandise availability, which directly impacts shoppers' satisfaction and retailers' profitability."
The study, underwritten by an independent grant from Checkpoint Systems, Inc., was carried out 2014-2015 by The Smart Cube and Ernie Deyle, a retail loss prevention analyst. It was based upon in-depth phone and written survey interviews conducted in 24 countries among more than 200 retailers representing nearly US$1 trillion in sales during 2014-2015.
Interested parties can obtain a copy of the complete 132-page Global Retail Theft Barometer report and see a video overview of the study at www.GlobalRetailTheftBarometer.com. In addition, an indepth review of the study will be available via a webinar hosted by Loss Prevention Magazine on 11 November at 1 p.m. EST.
The reporting currency for all values in the Global Retail Theft Barometer is USD (US$).