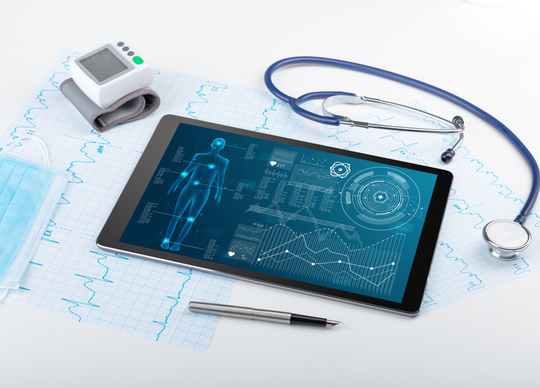 BlackBerry Limited has announced the release of the QNX Hypervisor 2.2 for Safety, the latest edition of the company's safety-certified, real-time embedded hypervisor product, designed to enable the healthcare industry to deliver safe, secure medical devices and applications to market faster.
In addition to being certified to the latest ISO 26262 ASIL D standard for automotive and IEC 61508 SIL3 for electronic systems, the QNX Hypervisor 2.2 for Safety is recognised with the highest functional safety standard for medical device software – IEC 62304 Class C compliance – from the independent auditors at TÜV Rheinland.
The new release comes at a time of increased regulatory scrutiny and government investment in sovereign medical device manufacturing and cybersecurity in Australia. In response to a spate of healthcare cyber-attacks in 2021, the Australian Government, Department of Health and Therapeutic Goods Administration (TGA) published updated medical device cybersecurity guidelines for industry and users to strengthen cybersecurity healthcare protections. The Federal Government is also focused on boosting on-shore manufacturing to help companies build more resilient supply chains – including medical areas such as smart monitoring devices. Australia's Cybersecurity Roadmap underlines it is critical that all new products, services, platforms and processes are 'secure by design' – with cybersecurity as a key consideration.
Medical device manufacturers operate in an environment filled with intense market pressures, stringent safety regulations and concerns about cyberthreats," said Grant Courville, Vice President, Products and Strategy at BlackBerry QNX. "BlackBerry QNX solutions are used in more than 50 types of medical devices and with the release of the QNX Hypervisor 2.2 for Safety, embedded developers have a software foundation that they can continue to count on which has been specifically designed for safety, security and reliability, enabling them to overcome many challenges at once."
"At a time when embedded device developers are in a race to adopt the latest technologies to meet feature demands while balancing mixed criticality functions, the safe interoperation of an array of operating systems has never been so important. The latest release of the QNX Hypervisor for Safety brings together pre-certifications across key industry standards including IEC 62304 Class C for medical with additional support needed for high-performance computing. This solution can help deliver responsive user experiences and better time to market while giving organisations confidence that they can achieve their safety goals," said Chris Rommel, Executive Vice President, IoT & Industrial Technology at VDC Research.