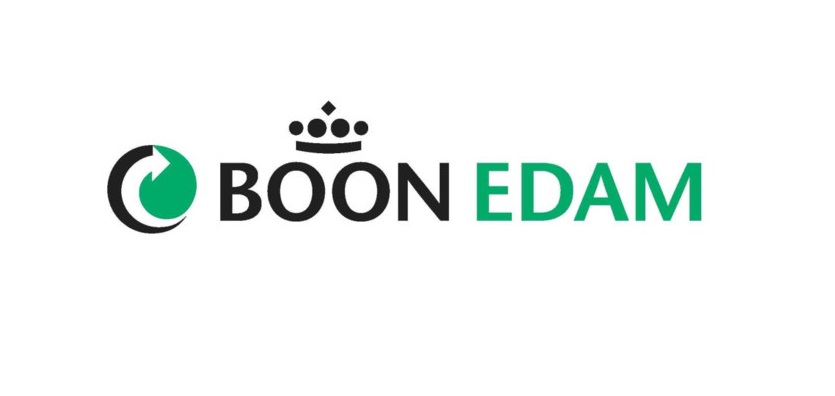 Global entrance security leader Boon Edam is introducing to Australasia a new half portal that attaches to an existing door to enhance its security and protect public and private facilities from unauthorised entry, tailgating and piggybacking.
The new Circlelock Combi combines the high security features of Boon Edam's globally proven Circlelock portal – including StereoVision anti-piggybacking technology that combines optical and infrared technologies – with a building's existing door.
"Circlelock is the most effective portal to pick up and stop piggybacking and tailgating using our StereoVision detection system," says Boon Edam National Sales Manager, Mr Alastair Russell.
"Many areas such as data centres have a certified fire-rated door installed, integrated with an access control system. This door can easily be interlocked with the Circlelock Combi, creating a fire-rated, high security entrance," he said.
"Other applications that can benefit from upgrading their entrance security in this way include government, military and defence organisations, corporate headquarters of major multinationals and cash centres."
The smart choice for high security entrances
Renovation and construction costs can escalate quickly when locking down a highly sensitive area. The Circlelock Combi can minimise these nebulous costs by easily and quickly attaching to either the secure or non-secure side of an existing swing door.
The working principal is as follows: on authorisation, the portal's interlocking door slides open allowing a user to enter the portal. An integrated security system confirms whether the user is alone and if so, the swinging door is unlocked, enabling passage into the secure area. A secondary biometric system such as facial recognition can be used to confirm identity inside the portal.
Highest Protection
The Circlelock Combi security access solution offers facility managers and security consultants peace-of-mind when they are seeking to keep people and valuables safe and secure, without incurring the additional costs of reconstructing entire entrances.
"The Circlelock Combi interlocking security portal was developed to answer the market's need for the highest level of unauthorised entry prevention at an unmanned area," says Mr Russell.
Integration Opportunities
Boon Edam's global research and development team has extensively researched ways to ensure easy and effective integration with third parties technologies such as biometrics and Access Control System (ACS). This is over-and-above any already built-in systems, such as advanced sensors and accurate identification systems that only allow one person in the portal per authorisation.
"This new innovation means that we can now offer our customers a safe, yet convenient-to-install-solution for highly critical areas in their building. The small footprint and space-saving features of the Circlelock Combi make it a welcome addition to our globally leading high security family," said Mr Russell.
Proven experience
The Circlelock Combi joins the comprehensive entrance security suite of the global Boon Edam group, which operates in 27 countries.
Circlelock – the globally proven product on which the Combi is based – is also one of a suite of security entrance and revolving doors systems already in service in Australasia.
Other Boon Edam systems in service here span office buildings, government buildings, corporate headquarters, healthcare facilities and hotels as well as the giant 5-metre high revolving doors on the new Rialto revitalisation project in Melbourne.
All Boon Edam products are backed by extensive service networks throughout Australia and New Zealand, designed to optimise the reliability and efficiency of revolving doors, security portals and security entrance systems.
Learn about the Circlelock Combi Interlocking Half Portal.
About Royal Boon Edam
With work environments becoming increasingly global and dynamic, smart, safe entry has become the centre of activity in and around many buildings. Royal Boon Edam is a global market leader in reliable entry solutions. Headquartered in the Netherlands, with 140 years of experience in engineering quality, we have gained extensive expertise in managing the transit of people through office buildings, airports, healthcare facilities, hotels and many other types of buildings. We are focussed on providing an optimal, sustainable experience for our clients and their clients. By working together with you, our client, we help determine the exact requirements for the entry point in and around your building.
Please take a look at our range of revolving doors, security doors & portals, speed gates, tripod turnstiles, access gates and full height turnstiles to ensure the security of your entry and perimeter.
You can find more news about Boon Edam on www.boonedam.com.au/news