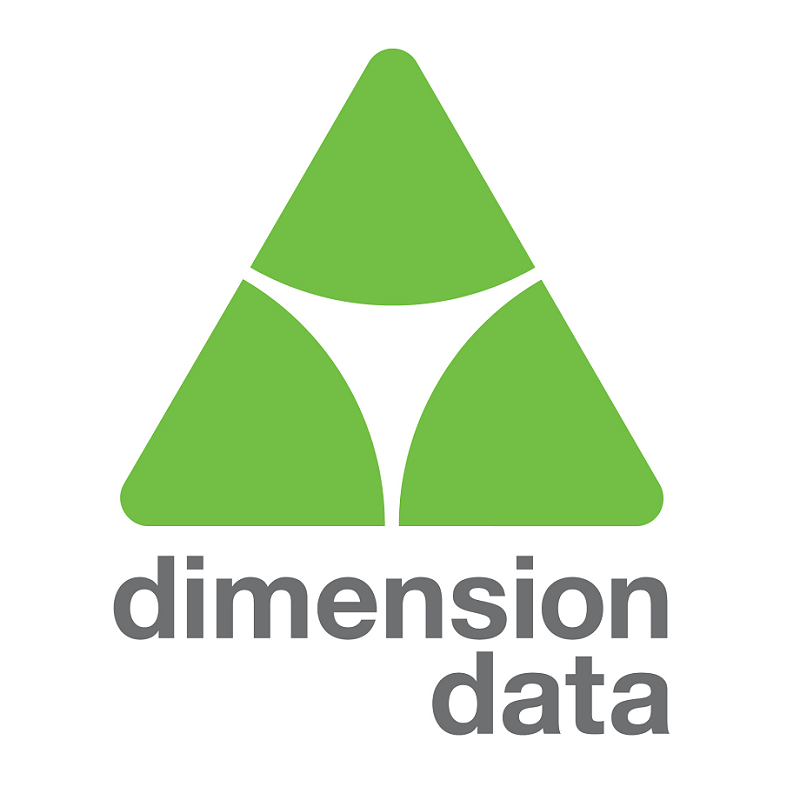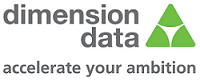 Technology giant Dimension Data and Deakin University have partnered with the Victorian Government, NAB and ANZ to build Australia's cyber security muscle.
The innovative partnership will help train the IT security experts of the future, with Deakin and Dimension Data partnering to secure jobs for dozens of successful graduates of the University's new Bachelor of Cyber Security.
The unique degree includes industry certifications and internships, which will ensure students are job-ready from the moment they graduate.
Up to 50 of the degree's first cohort of graduates will be given the opportunity to work at Dimension Data, Deakin, NAB or ANZ, equipped with the skills necessary to combat cyber crime, which is one of the biggest threats to organisations globally.
The Victorian Government is backing the partnership by providing funding for four industry certification licences for each student undertaking Deakin University's Bachelor of Cyber Security, bringing to $1 million the Victorian Government's total investment in the qualification.
In conjunction with Box Hill Institute's Certificate IV in Cyber Security and the new Advanced Diploma of Cyber Security, Deakin's Bachelor of Cyber Security provides a strong pathway to higher education in this rapidly developing field.
Deakin University Head of the School of IT, Professor John Yearwood, said the new course had been designed to ensure students were job-ready upon graduating.
Professor Yearwood said the course would strengthen cyber security capabilities to help address the current and future challenges across Australia and the world, while also boosting the innovation capabilities of organisations.
"Our new course, and this partnership, will help build confidence for businesses, consumers and the Australian economy, knowing that cyber resilience is being taught at the highest level, with Deakin providing world-class content," Professor Yearwood said.
"It will enhance cyber security collaboration between the Government, education and industry sectors in Victoria and create jobs for the digital economy, which depends on the right security for public and consumer services to be safely accessed in today's globalised digital world."
As part of the partnership, Dimension Data, ANZ and NAB have contributed to the course curriculum and will undertake ongoing reviews of the curriculum to ensure it remains relevant to industry requirements.
They will also provide professional insights to students, advise them on what is needed in the industry and what's on the horizon. The companies will also provide 12-week internships for students during their studies to provide crucial real-world experience.
Duncan Brown, Director of the Strategy and Innovation Office at Dimension Data, said the company was excited to be able to offer a pathway to employment as part of the guaranteed job places, which would provide the perfect opportunity for students looking to kick-start a long-lasting career in cybersecurity with an industry leader.
"Collaborating on Deakin's Bachelor of Cyber Security degree takes our longstanding partnership with the University to the next level," Mr Brown said.
"This initiative will help launch Australia's future cyber experts into the workforce, ready to go at a time when cyber security expertise has never been needed more. It's been well documented that there's a global shortage of cyber security professionals. At the same time, employers often report that candidates for cyber security roles are not 'work-ready' at the time of hire.
"We believe a holistic approach to education and training will help address these challenges and ensure that the next generation of graduates are set up for success from their first day in the cyber security arena."
NAB Chief Information Security Officer Andrew Dell said: "As a workplace of choice, NAB is well placed to help address the cyber security needs of tomorrow. This is a great opportunity for our experts at NAB to share their insights and knowledge to ensure we're helping develop job-ready graduates."
ANZ Head of Technology, Cyber Security Adam Cartwright said: "ANZ is pleased to support this industry and academic partnership to address cyber security skill shortages and build the cyber defence skills needed to protect critical commercial and government assets into the digital age."
About Dimension Data
Dimension Data uses the power of technology to help organisations achieve great things in the digital era. As a member of the NTT Group, we accelerate our clients' ambitions through digital infrastructure, hybrid cloud, and workspaces for tomorrow, and cybersecurity. With a turnover of USD 7.5 billion, offices in 58 countries, and 31,000 employees, we deliver wherever our clients are, at every stage of their technology journey. We're proud to be the Official Technology Partner of Amaury Sport Organisation, which owns the Tour de France, and the title partner of the cycling team, Team Dimension Data for Qhubeka. Visit us at http://www.dimensiondata.com
About Box Hill Institute
Box Hill Institute is an award winning TAFE providing industry relevant training including internship opportunities. As a leader in cyber security education, the Institute launched Australia's first vocational cyber security qualifications. Developed as a result of a unique collaboration between a panel of industry experts from Australian and International companies, these qualifications provide fundamental practical skills for a career in cyber security.
About Deakin University
Deakin, named after Australia's second Prime Minister, is a young contemporary university with a reputation for being innovative, nimble and friendly. We aspire to combine excellent research and outstanding teaching with a strong focus on the communities we serve. Deakin is ranked in the top 2 per cent of the world's universities in each of the major rankings, and ranking 214 in the Academic Ranking of World Universities (ARWU). Deakin researchers are making a difference through world-class research and innovation.