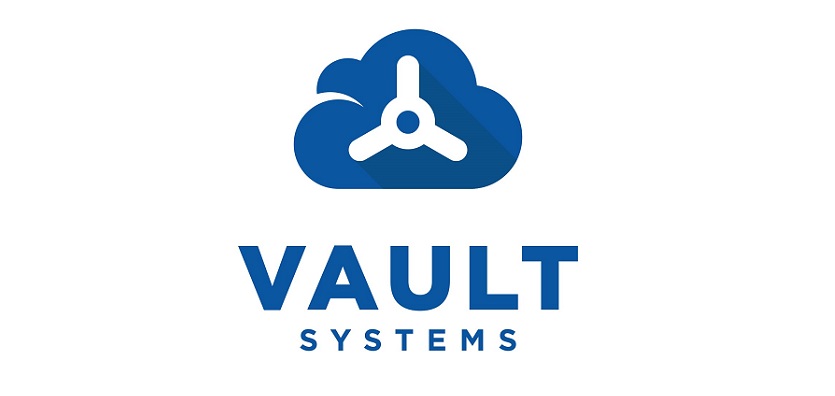 3,000 government IT users to be trained annually to facilitate the use of secure cloud technology and preserve public confidence in government systems
Australian owned secure cloud service provider, Vault Systems, has announced the launch of its new secure cloud training programme and dedicated training facility – the Vault Academy. Development of the Academy commenced in 2017 which utilises the latest secure cloud systems to upskill Government IT professionals and meet the growing demands for the management and use of secure cloud amongst government agencies.
As organisations in Australia continue to drive the digital transformation agenda and the Australian Government's Cloud First Policy, the Vault Academy will address the growing shortage of cloud computing skills across Government and is aimed at end-users such as software developers, infrastructure engineers, cloud architects, sales engineers and technical project leaders. Training will focus on both understanding cloud computing technology as well as the operational skills required to maintain secure cloud platforms.
The two-day experiential training programme includes problem solving scenarios to support a move to cloud-based computing. In an era where there is a very high level of focus on data protection, secure cloud systems will be critical to the successful digital transformation of government agencies who are seeking new cost and labour efficiencies. Secure cloud systems do this in a way that protects sensitive information and preserves public confidence in the integrity of government processes and systems.
It also launches at a time when cloud networks are under the greatest threat with 60% of Australian respondents polled in this year's Telstra Security Report 2018 saying their operations have been interrupted due to a security breach in the last year[1]. This highlights the need for proficiency in secure cloud technologies amongst government officials who manage our citizens most sensitive data.
The academy expects to train over 3,000 IT professionals per year while also providing a forum where professionals can share ideas and best practices. By creating a Government Cloud community, agencies will be more effectively able to interconnect and collaborate on projects after they have completed the course.
According to the Federal Government's 2030 report, digitalisation of interactions between government and its citizens has the potential to reduce total departmental expenditure by up to 12 per cent.[2]
Vault Systems Founder and CEO, Rupert Taylor-Price, said the company established the academy in consultation with a number of agencies who expressed a desire to upskill their staff in secure cloud systems.
"The cloud is an enabler of digital transformation because it offers organisations and agencies the speed and scale to drive innovation. However, for government, information security must be retained in this more productive computing environment. To do this both secure cloud systems and IT professionals trained in its use are required. There is no doubt that the move towards digital transformation will only be successful if the Australian IT workforce has the necessary skills and experiences to support a seamless move to the cloud," said Taylor-Price.
"We're committed to upskilling IT professionals across Government as it continues to push digital transformation of Government services. Our programme will provide the skills and knowledge for secure cloud delivery through practical, hands-on training exercises that have been designed specifically for Government."
The Vault Academy will open in May 2018.
About the Vault Academy
Established in 2017, the Vault Academy is designed to upskill technology professionals for today's digital and cloud driven computing environment. The academy incorporates a two-day, intensive lab-experience based programme on cloud computing services. The focus is on experiential hands-on lab activities and solving real-life case studies. By the end of the programme, participants will understand the fundamentals of secure cloud computing and the key operating policies and procedures for secure cloud computing.
About Vault Systems
Vault Systems delivers ASD certified Government Cloud to Australian federal, state and local government agencies and their partners. Unlike proprietary cloud platforms, where application of Australian Government security standards were managed as an afterthought, Vault's Government cloud platform was purpose built with the sole intention of managing sensitive Australian data at the highest levels of security. Vault's cloud platform natively embeds security controls to meet the requirements of Government, while providing extensive scalability, flexibility and remaining cost effective.
Vault Systems is a trusted cloud provider within government and is working closely with major government departments, including the Digital Transformation Agency, the Department of Human Services, the Department of Employment, the Department of Health, the Department of Social Services and Department of Defence. Vault's services are delivered through partners including Agile Digital, Fujitsu, Leidos, RXP, Accenture, ASG amongst others.
For further information, please visit www.vaultsystems.com.au
[1] 2018 Telstra Security Report
[2] https://industry.gov.au/Innovation-and-Science-Australia/Documents/Australia-2030-Prosperity-through-Innovation-Full-Rep ort.pdf