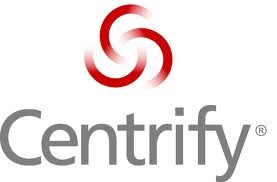 Centrify has announced it has been selected as a Premier Partner in Dropbox's new Partner Network. 
Centrify offers a best-in-class Identity-as-a-Service (IDaaS) solution for Dropbox for Business that provides secure single sign-on, automatic user provisioning and mobile device management.    
As part of this partnership, Centrify will integrate with Dropbox on two new security initiatives: Cloud Access Security, through integrations with mutual Cloud Access Security Broker (CASB) partners, and Enterprise Mobility Management (EMM).  Centrify is also a sponsor at Dropbox Open on November 4 in San Francisco.  
Enterprises are facing an unprecedented increase in the complexity, scale and sophistication of cybersecurity attacks, with numerous studies pointing to compromised credentials as the leading attack vector.  
Centrify Identity Service lets organisations quickly and securely deploy Dropbox by leveraging their existing corporate directory, eliminating identity silos across applications and simplifying access for users.    
Centrify Identity Service also automates the provisioning of users into Dropbox based on their role, and lets organisations create comprehensive user access policies. Integrated cloud-based mobile device and application management also ensures that users' mobile devices are secure, the Dropbox app is distributed to all authorised mobile users' devices, and that users get simple yet secure password-free access to Dropbox for Business and their other business apps from any of their devices.  
"We are excited to further partner and colloborate with Dropbox in the areas of cloud and mobile security," said Shreyas Sadalgi, senior vice president of business development at Centrify. "We are seeing significant momentum with Dropbox in the enteprise and are proud to deliver the industry's most comprehensive IDaaS solution that goes well beyond single sign-on to also address customer's mobile security requirements."
Key capabilities of Centrify's IDaaS solution for Dropbox for Business include:
Single sign-on capabilities: Centrify provides single sign-on for Dropbox and other apps in the cloud, on-premises, and on mobile devices. Centrify for Dropbox integrates with corporate directories to provide secure single sign-on, automatic user provisioning and mobile device management, all from a centralised interface.
Full provisioning support of Dropbox for Business: Only Centrify provides full support of the Groups API features, including the ability to provision users into Dropbox groups based on the company's user and group directory roles & access policies.
Multi-Factor Authentication: Centrify provides context-aware, policy-driven MFA for Dropbox and all other SaaS apps, which allows for a security policy based on location, network, device posture and more.
Integration with leading DLP/CASB partners: Centrify's deep technology integrations with leading DLP/CASB partners delivers powerful visualisation to monitor, protect and audit cloud applications through granular transaction visibility and real time threat detection.
Enterprise Mobility Management: Whether the device is personal or corporate-owned, Centrify provides for Dropbox secure application distribution and access on managed devices.
"Customer trust is our highest priority, and we are dedicated to providing leading security solutions to our customers," said Patrick Heim, Head of Trust & Security for Dropbox. "We have teamed up with leading security companies that provide our customers the agility to manage modern security risks. These partners balance a relentless focus on security with an exceptional commitment to ease of use."  
For media assistance in Australia and New Zealand, please call John Harris on 08 8431 4000 or email john@impress.com.au.
About Centrify
Centrify is the leader in securing enterprise identities against cyberthreats that target today's hybrid IT environment of cloud, mobile and on-premises. The Centrify Identity Platform protects against the leading point of attack used in data breaches ― compromised credentials — by securing an enterprise's internal and external users as well as its privileged accounts. Centrify delivers stronger security, continuous compliance and enhanced user productivity through single sign-on, multi-factor authentication, mobile and Mac management, privileged access security and session monitoring. Centrify is trusted by over 5000 customers, including more than half of the Fortune 50 in the US.