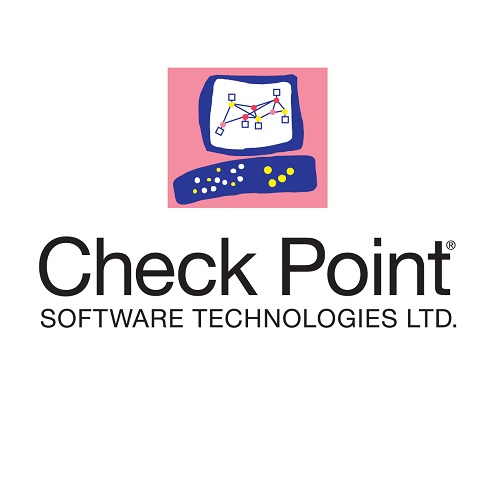 New 770 and 790 appliances extend the Check Point 700 Series family, offering advanced threat protection for the unique needs of small businesses worldwide

Check Point Software Technologies has announced two new additions to the Check Point 700 Series appliances, both addressing the unique security needs of small businesses. The new Check Point 770 and 790 appliances, together with the 730 and 750, provide advanced threat prevention features such as firewall, VPN, antivirus, anti-bot, application control, URL filtering and email security. In addition, the appliances deliver optimised network performance of up to 4 Gbps of firewall throughput and up to 330 Mbps when threat prevention functions are activated.
According to the 2016 Verizon Data Breach Investigations Report, cyber criminals use several avenues to infiltrate small businesses – such as phishing, ransomware and denial-of-service attacks. With the cost of these attacks on a small business averaging more than $35,000 (according to First Data Market Insight), the impact of today's cyber threats can have a devastating effect in a an increasingly competitive marketplace.
"With small businesses playing such a big role in the economic growth and innovation across the globe, there is a need for a simple solution that helps keep these small, often resource-strapped organisations a step ahead of today's cybersecurity challenges," said Gabi Reish, vice president of product management, Check Point. "The 770 and 790 extend the capabilities of our 700 Series appliance family, providing the advanced protection necessary to protect small business customer networks from threats and unnecessary exposure."
The new 770 and 790 deliver security optimized for small businesses. These compact appliances are simple to configure and manage, providing:
Advanced threat prevention against cyber-attacks. Known and unknown cyber-attacks are often stealthy and hard to detect. Along with the rest of the Check Point 700 Series, the new 770 and 790 appliances provide enterprise-grade threat prevention against malware, dangerous applications and websites, while maintaining full control over network traffic and application usage.
Uncompromised performance. These new appliances deliver full-internet performance without compromising the critical security needed to run the business. The 770 provides maximum firewall performance of 3.2 Gbps and real-world performance of up to 270 Mbps when full protections are turned on, while the 790 provides maximum firewall performance of 4 Gbps and real-world performance of up to 330 Mbps when full protections are turned on.
Security without the complexity. Designed for environments that do not have dedicated IT security professionals, the 770 and 790 appliances feature an intuitive, web-based interface that allows configuration within minutes. Simplified management and a managed service option provide additional flexibility for resource-constrained environments.
Technology for an on-the-go world. The new appliances join the complete family of 700 Series appliances all pre-loaded to include 802.11ac wireless security, allowing users to connect mobile devices on a partitioned Wi-Fi network, which separates employee and guest access.
Customisable, high switch port capacity. With 18 ports available in the 770 and 790 appliances, customers won't need additional switching gear to connect office staff. Ports can be split into separate network segments to match a unique organisational layout.
For the Managed Security Service provider, the entire 700 Series offers a security solution that provides leading protection including:
A robust, cloud-based security management system that scales to support up to 10,000 Check Point small business appliances, ensuring round-the-clock business availability, high performance and scalability.
Seamless provisioning with zero-touch configuration that enables customer appliance deployment without onsite presence.
Proactive management and advanced monitoring alerts along with custom activity reports.
"MBM has teamed with Check Point to provide comprehensive security services for our customers," said Lewis Ziesmer, president, MBM Technology Solutions. "It's easy to deploy Check Point's seamless and scalable security management for businesses of all sizes –  chain retail locations, health care facilities to branch offices – businesses with a few or many branch locations."
Pricing and Availability

All the Check Point 700 Series appliances are available immediately. Each model also can be equipped with 802.11ac Wi-Fi as an option. Additionally, VDSL connectivity and Power over Ethernet options will be available later this year.
For more information on product functionality and specifications, please visit: http://www.checkpoint.com/smb/
Follow Check Point via:

Check Point Blog: http://blog.checkpoint.com
Twitter: http://www.twitter.com/checkpointsw
Facebook: http://www.facebook.com/checkpointsoftware
YouTube: http://www.youtube.com/user/CPGlobal
LinkedIn: https://www.linkedin.com/company/check-point-software-technologie

About Check Point Software Technologies Ltd.
Check Point Software Technologies Ltd. is the largest network cyber security vendor globally, providing industry-leading solutions and protecting customers from cyberattacks with an unmatched catch rate of malware and other types of threats. Check Point offers a complete security architecture defending enterprises – from networks to mobile devices – in addition to the most comprehensive and intuitive security management. Check Point protects over 100,000 organisations of all sizes.