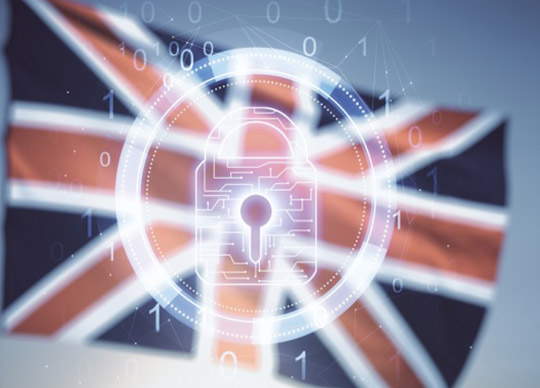 coc00n has joined a programme designed by Britain's National Cyber Security Centre (NCSC) – GCHQ's public-facing arm – to help tackle the UK's biggest cyber security threats.
The company, which was founded by former members of GCHQ – the UK's intelligence, security and cyber agency – and the NCSC, will join five other cyber security and tech companies whom the NCSC have uniquely identified as "innovative" in the cyber security landscape.
The coc00n team has previously advised government departments and critical national infrastructure operators on the secure configuration and management of their cyber systems.
The small cohort of selected cyber experts and technologists will work together on a unique 12-week collaborative programme.
Collectively, they will tackle a wide range of threats and challenges from risk management to ransomware detection to solving the some of the biggest current and future cyber security threats and challenges facing the UK.
Commenting on coc00n's joining of the NCSC programme, CEO Lucy Burnford said, "We are absolutely delighted to have joined the NCSC's cyber security programme and to have been recognised as a unique and innovative organisation within the cyber security space. It is vitally important to have a collaborative, innovative approach to cyber security thinking in order to help protect the UK against a wide range of cyber security threats. Developing knowledge and ideas with other like-minded technologists, and security experts can only help strengthen the UK's response to the cyber security threat landscape. This is indicative of the forward-thinking approach of the NCSC.
"coc00n is playing a vital role in helping to protect against cyber-attacks by securing the personal devices of entrepreneurs, C-suite executives, high-profile and high-risk individuals who are targeted in deliberate and sophisticated cyber-attacks. We are proud to be part of an innovative and collaborative culture that the NCSC is curating, bringing together some of the brightest minds, security professionals and technologists across the UK."
Hackers targeting the devices of high-risk individuals will use a range of techniques to target personal devices, including using spyware to gain access to their device to "hoover-up" usernames, passwords, account details, addresses and phone numbers, as well as highly sensitive emails, private photos and videos stored in their devices.
Other common forms include phishing and DNS tunnelling, where hackers exploit software bugs undetected by developers to take control of a device.
In 2020, cyber criminals cloned the voice of a company director to authorise the transfer of $35 million into fraudulent accounts, while in 2018, Amazon boss Jeff Bezos had his phone hacked after receiving an MP4 video file via WhatsApp with malware attached, which started siphoning off data from his iPhone.
Former British Prime Minister Liz Truss also allegedly had her personal phone hacked by agents suspected of working for the Kremlin.
A ground-breaking investigation by The Times Insight team and The Bureau of Investigative Journalism last year revealed how a gang of "hackers-for-hire" had infiltrated the files and email accounts of more than 100 high profile victims.
In one of the most extensive investigations of its kind into cyber attacks, it revealed: "Several of the targets on the database are British lawyers and wealthy people involved in cases in London's High Court… including members of two of the UK's richest families, Ashok Hinduja and Robert Tchenguiz."
It is understood that hundreds of high-profile individuals have been targeted and hacked, including the former Chancellor Phillip Hammond, former head of European Football, Michel Platini, Formula 1 boss Ruth Buscombe the British head of race strategy for Alfa Romeo and Otmar Szafnauer, Chief Executive of the Aston Martin race team.
Former UK cabinet minister David Davis said the investigation had revealed how London has become "the global centre of hacking". Davis went on to state, "it paints a grim picture of a network of criminal hacking that threatens justice and privacy here in the UK and across the world."
Davis's comments come amidst an existential threat of cyber-attacks and hacking aimed at British companies, high-net-worth individuals, VIPs and celebrities. Not only is the threat of ransomware attacks on the increase, but a new emerging threat is coming from data extortion with hackers stealing personal data and information, and then threatening to leak publicly.