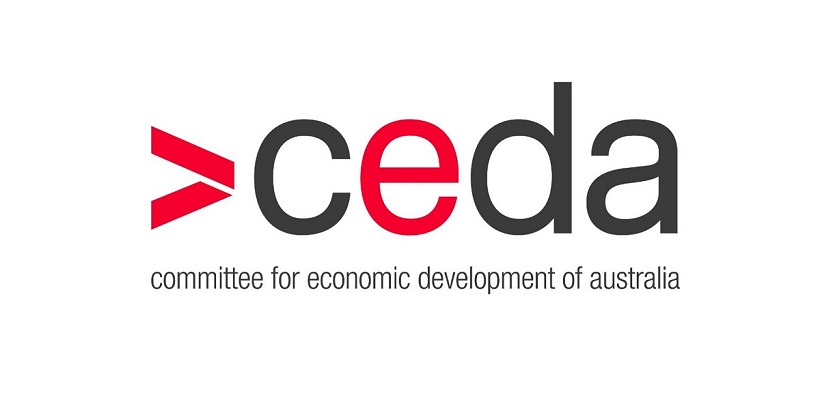 CEDA report calls for nimble policy approach in key areas including population, technology and the workplace
CEDA's latest report identifies a critical policy stack and a new approach to policy to reboot economic development in Australia and reconnect people to the benefits of growth.
In releasing Connecting people to progress: securing future economic development, Ms Cilento said the report identifies five priority areas – population; technology and data; workplace, workforce and collaboration; critical services; and institutions – that will matter most to future economic and social success.
"Too many Australians feel disconnected from the opportunities and benefits brought by economic growth," she said.
"This matters because if people feel they have not benefitted from sustained growth, they will see little reason to support future growth and economic development.
"We need to draw a line in the sand and say this is the lowest point of disconnect we will accept. But if we are to bridge the disconnect, we need a new approach to policy and a new operating model for policy development and engagement.
"It has become very clear that current policy approaches are too slow to respond to community expectations in a digital age and struggle to solve entrenched problems.
"The community is sceptical that growth benefits them.  Business in some sectors not doing the right thing and regulatory resourcing and capability that didn't keep up has contributed to the community's mistrust.
"Australia's past success provides strong foundations, but we need to start thinking about policy reform differently, to develop new policy solutions and capabilities that can be plugged in and updated to secure economic development as circumstances change.
"Technology has the potential to drive huge change, but we need to focus on technology in the public interest.
"Policy reform will be less about the big-ticket headline grabbing reforms and more about agility in policy making that taps into expertise wherever it resides.
"In a technology driven rapidly changing world, we can't expect government to hold all the expertise and answers, which is why we need better models that allow the public sector to build capabilities and to tap into other sources of expertise.
"Business must play its part – recognising and reflecting wider community expectations in its actions and in framing its contribution to policy debate and the development of solutions to societal challenges.
"For example, if we are to deliver greater opportunity for everyone, including the 700,000 Australians in persistent poverty and at a higher risk of further disadvantage from technology, we need tailored solutions and collaboration across business, community and government."
Ms Cilento said we can no longer afford to have business in one silo and government in another, or sectoral silos, pursuing their own interests assuming the community will simply accept what is delivered.
Ms Cilento said a new approach to policy coupled with a focus on the five areas identified by CEDA, would ensure Australians are connected to future opportunities.
"These priority areas interact in a way that means if we keep our focus on them as a group, we will deliver sustained economic growth and improved living standards in the areas that matter to the community," she said.
"Australia has sustained a generation of growth underpinned by once in a lifetime reforms that allowed the country, business and people to enjoy the huge benefits brought by globalisation and the economic development in Asia.
"The next wave of reform will not involve big ticket reform or a policy silver bullet, it will centre on being policy nimble in the face of rapid change and ensuring people are at the centre of policy making."
Ms Cilento said people centred policy would ensure Australia continues to have a strong social compact and safety net, a unique feature of Australia's brand of economic development.
"Ensuring that our social compact remains strong and relevant in the face of changing workplaces and business models, for instance, will be essential to retaining community confidence in the benefits of technology and its adoption."
Click the links to download the full report, the summary document and the infographic brochure.
CEDA's report is being officially launched today at an event in Sydney. The launch will be followed by a series of research release events in Adelaide, Brisbane, and Melbourne in November and December.
About CEDA
CEDA – the Committee for Economic Development of Australia – is an independent, not-for-profit membership organisation. We identify policy issues that matter for Australia's future and pursue solutions that deliver better economic, social and environmental outcomes for Australia.
We deliver on our purpose by:
Leveraging insights from our members to identify and understand the most important issues Australia faces.
Facilitating collaboration and idea sharing to invoke imaginative, innovative and progressive policy solutions.
Providing a platform to stimulate thinking, raise new ideas and debate critical and challenging issues.
Influencing decision makers in government, business and the community by delivering objective information and expert analysis and advocating in support of our positions.
CEDA's cross-sector membership spans every state and territory and includes more than 780 of Australia's leading businesses, community organisations, government departments and academic institutions.
CEDA was founded in 1960 by leading economist Sir Douglas Copland. His legacy of applying economic analysis to practical problems to aid the development of Australia continues to drive our work today.