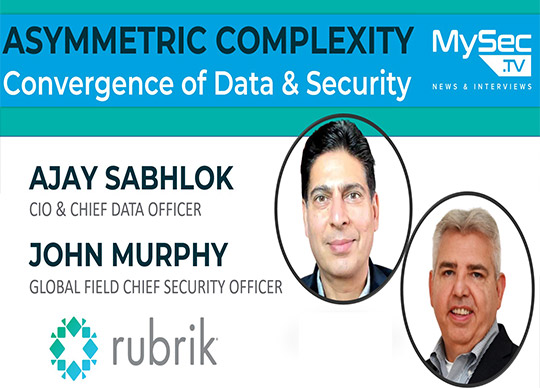 We speak with Ajay Sabhlok, to Chief Information Officer and Chief Data Officer and John Murphy, Global Field Chief Security Officer of Rubrik.
Rubrik has experienced strong growth in the enterprise sector with a growing number of Fortune 100 companies across industries turning to Rubrik for data center modernization, cloud mobility and cyber resiliency. Today, more than 3,200 customers around the world have trusted Rubrik with their most valuable asset – their data.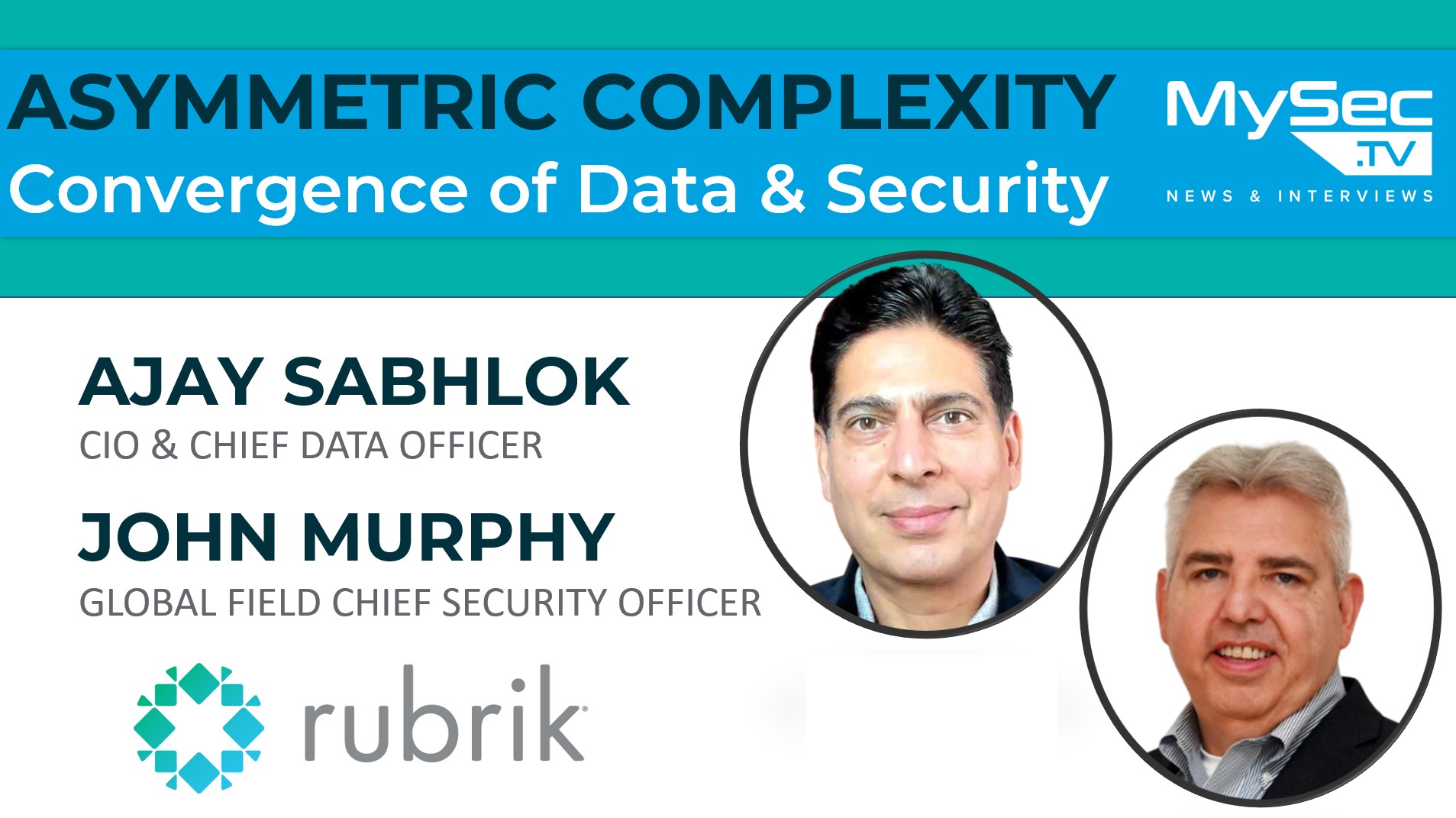 About Rubrik
Rubrik is a cybersecurity company with a mission to secure the world's data. Rubrik pioneered Zero Trust Data Security™ to help organizations achieve business resilience against cyberattacks, malicious insiders, and operational disruptions. Rubrik Security Cloud, powered by machine learning, secures data across enterprise, cloud, and SaaS applications. Rubrik helps organizations uphold data integrity, deliver data availability that withstands adverse conditions, continuously monitor data risks and threats, and restore businesses with their data when infrastructure is attacked.
Rubrik is a Cloud Data Management Company which enables enterprises to maximize value from data that is increasingly fragmented across data centers and clouds. Rubrik delivers a single, policy-driven platform for data recovery, governance, compliance, and cloud mobility.
Ajay Sabhlok joined Rubrik in 2018 as Vice President and Head of IT Enterprise Business Applications to build out the company's IT Applications and Architecture functions. Prior to Rubrik, Ajay led multiple IT Application portfolios at VMware, including marketing, customer support, order management, sales, business intelligence, advanced analytics, master data management and more. Over the past few years, Sabhlok has been instrumental in leading the IT, Applications and Infrastructure teams at Rubrik, implementing a number of successful projects.
Prior to joining BNY Mellon, John Murphy was responsible for Cybersecurity Engineering at Deutsche Bank where he focused on delivering commercial and custom cybersecurity solutions. In addition to his industry experience, John holds a Ph.D. in Technology Management from Stevens Institute of Technology and has authored articles on technology investment, technology decision making frameworks, and the core need to increase IT credibility through value-driven delivery that supports business innovation and time to market.
For the terms and conditions and additional information on Rubrik's RRW, visit: https://www.rubrik.com/warranty
For more information, visit www.rubrik.com and follow @rubrikInc on Twitter and Rubrik, Inc. on LinkedIn.