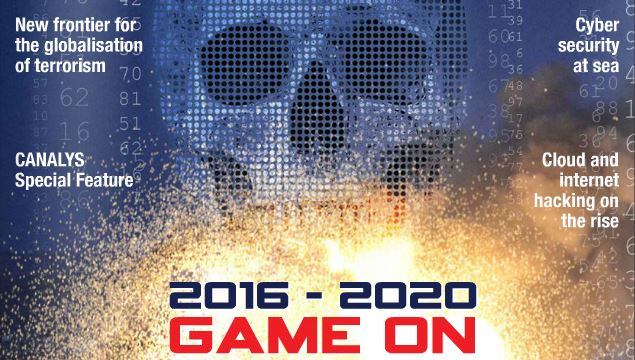 Combined Editorial:
Asia Pacific Security Magazine  https://issuu.com/apsm/docs/apsm_mar_apr_2016
ChiefIT.Me Magazine  https://issuu.com/apsm/docs/chief_it_mar_apr_2016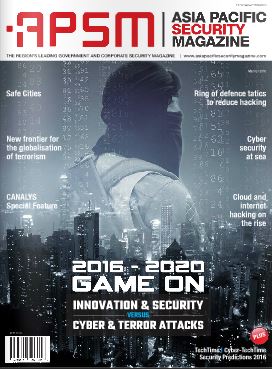 This is the future we seek in the Asia-Pacific—security, prosperity and dignity for all … let there be no doubt: in the Asia-Pacific in the twenty-first century, the United States of America is all in.  U.S. President Barack Obama, speech to the Australian Parliament, November 2011
The rapid militarisation of the South China Sea by China in many respects brings about the completion of the jigsaw puzzle for global conflict, with the picture depicting the US and Western allies pitched against Russia, China and their allies, and then there is the Islamic State. It may well be time to be pessimistic if current military conflicts deteriorate any further. Since 2001, hundreds of thousands have died, in what has been 15 years of heavy fighting on a number of fronts – and the West has not been winning, despite early claims of victory.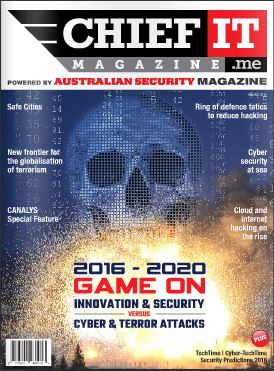 Less than six months after Australia's newest Prime Minister Malcolm Turnbull declared there has never been a more exciting time to be alive, the Australian Government has released the Defence White Paper 2016 which declares 'over the next two decades, we face greater security uncertainty and complexity, globally." This should be underlined with recent warnings of a "new world war" from Russia's Foreign Minister should the ceasefire process break down over Syria, and Australia's Foreign Minister Julie Bishop holds 'deeply worrying' concerns over China's militarisation in Southeast Asia.
In the past 20 years, China and India have almost tripled their share of the global economy and increased their absolute economic size almost six times over. By 2025, the Asia Pacific region as a whole will account for almost half the world's output. Many millions of people will have been lifted out of poverty.  As the 2012 'Australia in the Asian Century White Paper' declared "The transformation of the Asian region into the economic powerhouse of the world is not only unstoppable, it is gathering pace. In this century, the region in which we live will become home to most of the world's middle class. Our region will be the world's largest producer of goods and services and the largest consumer of them. History teaches us that as economic weight shifts, so does strategic weight. Thriving in the Asian century therefore requires our nation to have a clear plan to seize the economic opportunities that will flow and manage the strategic challenges that will arise. Our nation has benefited from Asia's appetite for raw materials and energy. The challenge we must now address is how Australia can benefit from what Asia will need next."
However what Asia, or more specifically China may want next, may not fit with what the US and Australia is willing to give. Despite economic trade increases, the Asian arms race has also been steadily intensifying. Starting in 2011 the Philippine President warned a visiting Chinese Defence Minister of a possible arms race in the region if tensions worsened over disputes in the South China Sea.
The Council on Foreign Relations provides a sobering update:
China's land development has profound security implications. Beijing has reclaimed more than 2,900 acres, since December 2013, more land than all other claimants combined in the past forty years. The potential to deploy aircraft, missiles, and missile defense systems to any of its constructed islands vastly boosts China's power projection, extending its operational range south and east by as much as 1,000 kilometers.  
Despite extensive trade ties, the parties to the dispute could respond to a rise in tensions by imposing economic sanctions. In response to a Chinese action, for instance, the United States could sanction financial transactions, the movement of some goods and services, and even travel between the two countries. In retaliation, Beijing could bar U.S. exports and cut back on its extensive holdings of U.S. Treasuries. Claimants could also manipulate exports and relaunch boycotts of goods. Signals of such a response have already been seen.
In terms of domestic and corporate security, supply chain risk assessments and management plans need to be reviewed and monitor the geo-political environment closely. There are numerous scenarios of conflict that could play out in the region and ship restrictions or blockades in the South China Sea are possible if tensions increase and economic sanctions begin being applied.
Retired Air Vice Marshall John Blackburn has warned Australia's food, water and medicine distribution was entirely reliant on transport fuel and the supply operated on a "just in time" philosophy for the sake of logistical efficiency. Mr Blackburn has highlighted four of the country's seven oil refineries have closed down in three years. "We're heading towards 100 per cent import dependency, but when the British were passing 40 per cent import dependency, they said they had a national security concern." University of New South Wales Professor of International Security Alan Dupont has also agreed that Australia's growing dependency on imported fuel was "obviously a vulnerability" with essential services likely to stop 'within a week' of disrupted supply.
As an example of the potential domestic impact in Australia, the 2008 explosion at a processing plant on Varanus Island caused the sudden loss of almost 35% of gas supply to Western Australia and had immediate social impacts, as well as significant short and long-term economic effects. Many businesses were forced to curtail or cease operations, resulting in workers being stood down or forced to take annual leave, and the government requested that businesses and householders conserve energy usage. The Chamber of Commerce and Industry estimated the overall cost of the incident was around $6.7 billion and The Reserve Bank reported "the disruption reduced national GDP growth by around 0.25%, with the impact spread across two quarters. In 2016, the WA Government already finds itself perilously in debt and can ill afford an economic hit on a larger scale. Other Australian states and the Federal Government are in a similar financial position.
Any rise in political or military tensions in the Asia Pacific is naturally going to have flow on effects and will not only be economic but social and industrial in nature. With some pessimism, if conditions deteriorate, there will be a corresponding and commiserate change needed in the domestic and corporate security postures across the region also.
"New and complex non-geographic security threats in cyberspace and space will be an important part of our future security environment. The cyber threat to Australia is growing." Australia's Defence White Paper 2016
It was only in 2011 that reforms and initiatives were promised in support of the National Digital Economy Strategy, which aimed for Australia to be a leading digital economy by 2020.  This has hardly been achieved, with even the NBN reported to be two-thirds short of its benchmark construction timetable. The subsequent cyber and digital economy policy was to provide an integrated policy framework to enable Australia to realise the benefits of the digital age—including security, telework, skills and encouraging innovation.
Fast forward to 2016, the Defence White Paper ensures, "Maintaining Australia's technological edge and capability superiority over potential adversaries is an essential element of our strategic planning. The capability superiority that Australia has traditionally maintained in the wider region will be challenged by military modernisation. Over the next 20 years a larger number of regional forces will be able to operate at greater range and with more precision than ever before. The growth in the capability of China's military forces is the most significant example of regional military modernisation, but other countries are also undertaking extensive modernisation programs. Cyber attacks are a real and present threat to the ADF's warfighting ability as well as to other government agencies and other sectors of Australia's economy and critical infrastructure.
The Defence White Paper sets out a needed workforce of around 1,200 new positions in areas critical to Defence's future capability, including intelligence, cyber security and space-based capabilities. Cyber threats also have impacts well beyond Defence, with the potential to attack other Australian government agencies, all sectors of Australia's economy and critical infrastructure and, in the case of state actors, conduct state-based espionage including against Australian defence industry. The Australian Signals Directorate detected over 1,200 cyber security incidents in 2015, including attacks on government agencies and non-government sectors. Australian defence industry was one of the key non-government sectors targeted in that period, along with energy, banking and financial services, communications and transport. Cyber attacks also threaten Australia's secure access to the global communications system which is critical to Australia's prosperity.
State and non-state actors now have ready access to highly capable and technologically advanced tools to target others through internet-connected systems and we are seeing greater use of offensive cyber operations. This trend is likely to continue.
Tobias Feakin, director of the International Cyber Policy Centre at the Australian Strategic Policy Institute in Canberra has confirmed, "Whenever you see island-dispute issues flare up you also see cyber activities spike as well," he said. "If it is being used in coordination with the prodding that the Chinese do in a physical way, it surely shows you see a strategic advantage in the use of that power."
There is also an issue of dated networks with the smaller economies of Southeast Asia vulnerable to hacks, given a lack of spending on cyber defense by some countries that rely on remittances from thousands of their citizens working overseas to propel growth, and a reluctance to report breaches of government security.  A recent FireEye Inc. report claims that Southeast Asian governments and companies are 45 percent more likely to be targeted than the average for the rest of the world. While President Xi Jinping agreed last month with President Barack Obama to broad principles to stop the theft of corporate secrets, the yet-to-be-developed rules will only cover the U.S. and China and won't extend to traditional intelligence collection.
Advanced persistent threat (APT) cyber actors are one of the biggest challenges for the region. Leading companies that do business in the energy, telecommunications, hightech, finance, and transportation sectors are targets of APT groups. The FireEye Report describes malware is being detected at commercial and government entities across Singapore, Malaysia, Thailand, Vietnam, Philippines, Indonesia, and Brunei and advanced threat groups are behind many of these attacks and have unique motives in this region. As political and military tensions continue to increase, the cyber security domain is going to be tested like never before – so best to buckle up!
And on that note, as always, we provide some thought provoking material and there is so much more to touch on. Stay tuned with us as we continue to explore, educate, entertain and most importantly, engage.
Chris Cubbage
Executive Editor
Combined Editorial:
Asia Pacific Security Magazine  https://issuu.com/apsm/docs/apsm_mar_apr_2016
ChiefIT.Me Magazine  https://issuu.com/apsm/docs/chief_it_mar_apr_2016