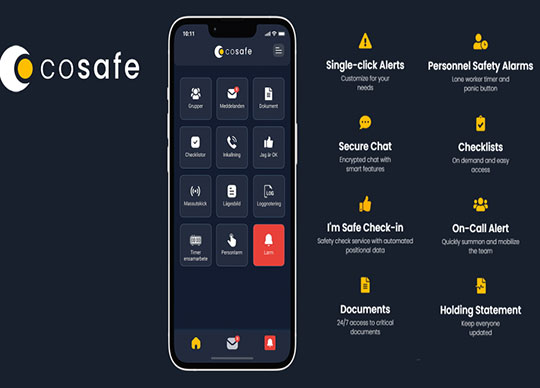 Cosafe has announced it is expanding to the Netherlands, Belgium and Luxembourg.
Cosafe has entered into an agency agreement with Dutch company Explicate that will entitle Explicate to represent Cosafe in the Benelux region. "We are very excited about this collaboration with Cosafe. Cosafe has an impressive install base in Sweden in numerous organisations," says Maarten Mijwaart, MD of Explicate. "Whenever there is a security or safety incident in an organisation, the staff can collectively be informed immediately about the situation and secure and reliable communication channels between the right people are available to make sure that everybody is safe and the incident is managed adequately."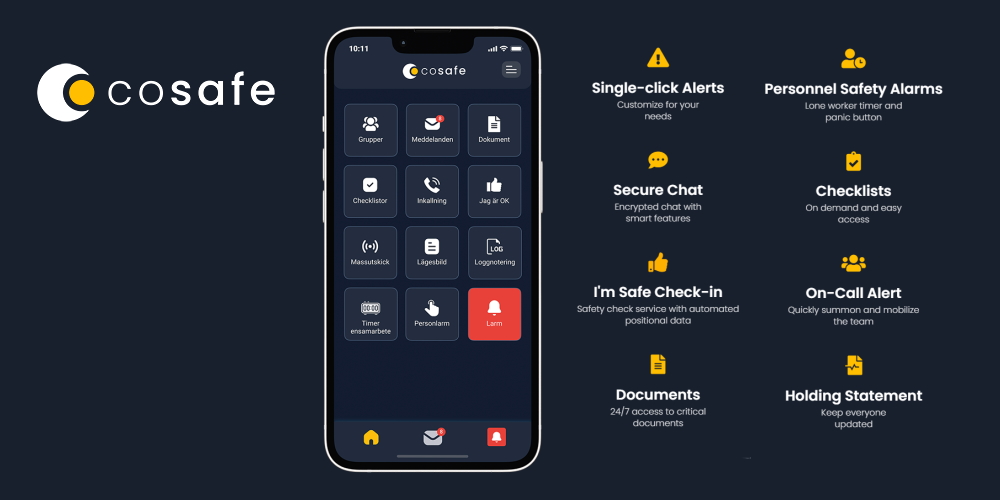 "The customers appreciates our user friendly platform designed for simplicity. Users learn the basics in under an hour and administrators become power users in less than a day. Cosafe is as easy as it gets.", explains Alexis Nicou, CEO of Cosafe.
"In the event of a critical event such as an accident, threat, violence, cybercrime, media crisis, or extreme weather, our customers can communicate easily and quickly. The right information is sent to the right person at the right time, which helps leaders regain control of the situation and lead the crisis management activities regardless of location. Our customers feel safer, well-prepared and able to minimize the detrimental effects of a critical event."
"The first step of our international expansion was the successful opening of our office in Brazil for the Latin American market. We are thrilled that we will now also be able to provide our service to new customers in the Benelux." said Nicou.