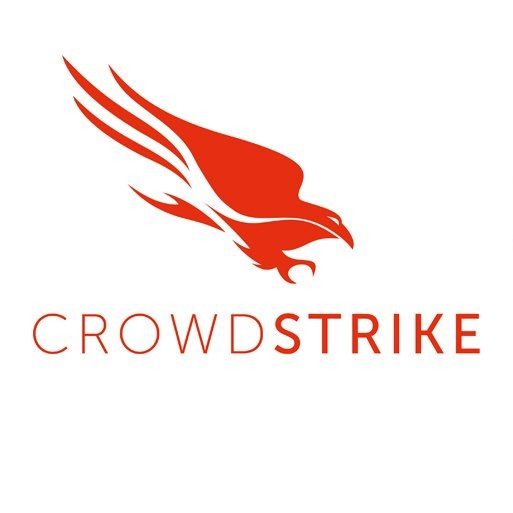 The go-to company to stop breaches exceeds $1 billion in valuation; validates AI cloud-based endpoint protection as the new standard for endpoint security

CrowdStrike has announced that the company has completed a $100 million Series D financing round, led by existing investor Accel. Other CrowdStrike investors CapitalG (formerly Google Capital) and Warburg Pincus are also participating in this round, along with new investor March Capital Partners and Telstra, a CrowdStrike customer. Following the closing of this round, the company's total funding raised is $256 million with a valuation of over $1 billion dollars.
This round of funding will accelerate CrowdStrike's explosive global growth and help the company meet the spiking demand for its CrowdStrike Falcon platform, the new standard for endpoint protection. As organizations are looking to replace their antivirus (AV) with more effective and forward-looking solutions, CrowdStrike's cloud-based endpoint protection platform has emerged as the clear choice for customers around the world, displacing many legacy technologies and next-generation AV point products. With endpoint deployments in 176 countries, CrowdStrike Falcon processes 40 billion security events a day, aggregating one of the biggest threat databases in the industry.
CrowdStrike is the leader in applying artificial intelligence/machine learning to endpoint security, providing unmatched prevention of malware and malware-free attacks on and off the network. By running its artificial intelligence/ machine learning algorithms in the cloud and on the endpoint, CrowdStrike's prevention engine sets a new standard in the industry for highly effective protection and ensures minimal false positives and extremely low performance overhead on the endpoint.
"CrowdStrike's rapid market penetration has been one of the most impressive things we've seen. Accel was one of the company's first investors, and the company's emergence as a leader in the next generation of enterprise security is why we wanted to lead this round and support the world-class CrowdStrike leadership team," said Sameer Gandhi, partner at Accel. "The investment will enable CrowdStrike to build on the incredible momentum the company has experienced globally and expand its presence in domestic and international markets to meet the demand for its platform and services."
CrowdStrike has significantly increased its core customer base, and expanded operations in EMEA, APAC, and Latin America. CrowdStrike's corporate growth and fast-yielding financial performance include:
476 percent growth in new endpoint protection platform (EPP) subscriptions, year-over-year
382 percent growth in endpoint protection platform (EPP) subscriptions for Fortune 500 customers, year-over-year
400 percent growth in the number of $1 million or greater transactions, year-over-year
253 percent growth in endpoint protection platform (EPP) sensors deployed, year-over-year
More than 10 percent of the Fortune 1000 companies worldwide leverage CrowdStrike's technology and services
"I couldn't be more pleased to deepen our relationships with existing investors and add another high-caliber firm like March Capital to our team. As we continue to drive our revolutionary platform to market, this substantial financial backing will allow us to expand engineering, sales, marketing, and operational resources to maintain our position as the industry leader in endpoint security and grow at an even faster rate," said George Kurtz, CrowdStrike's co-founder and chief executive officer. "I can't think of more powerful validation for our technology and vision than having our existing investors deciding to double down on their backing and being the only company in our industry that is funded by three customers."
Supporting Quotes:
Mark Sherman, managing director of Telstra Ventures
"As one of CrowdStrike's first customers, we have been impressed by the innovation and effectiveness of the Falcon platform. CrowdStrike has played an important role as part of Telstra's security program. Also we have already successfully introduced CrowdStrike to some of our business customers and we are excited to strengthen our partnership through this investment."
Jamie Montgomery, co-founder of March Capital
"At March Capital, we are looking for industry outliers and true innovators who are ready to establish themselves as the market leaders in their respective industries. CrowdStrike is the embodiment of a successful innovator in cybersecurity – impressive sales and growth trajectory, unique and compelling approach to solving the security challenge, and a highly experienced and talented management team. We couldn't be more thrilled to invest in their success."
Gene Frantz, partner at CapitalG
"Prior to investing in CrowdStrike, we evaluated the entire endpoint protection market and found CrowdStrike's approach and technology to be absolutely best-in-class in offering an end-to-end platform, fully powered by the cloud, coupled with security services and threat intelligence for a complete approach to endpoint protection. CrowdStrike brings forward a compelling combination of strategic vision, differentiated technology, and high product efficacy – all delivering long-term business value for customers and the company itself."
About CrowdStrike
CrowdStrike is the leader in cloud-delivered next-generation endpoint protection. The CrowdStrike Falcon platform offers instant visibility and protection across the enterprise and prevents attacks on endpoints on or off the network. CrowdStrike Falcon deploys in minutes to deliver actionable intelligence and real-time protection from day one. Falcon seamlessly unifies next-generation AV with best-in-class endpoint detection and response, backed by 24/7 managed hunting. Its cloud infrastructure and single-agent architecture take away complexity and add scalability, manageability, and speed. CrowdStrike Falcon protects customers against all cyber attack types, using sophisticated signatureless artificial intelligence/machine learning and Indicator-of-Attack (IOA) based threat prevention to stop known and unknown threats in real-time. Powered by the CrowdStrike Threat Graph™, Falcon instantly correlates 40 billion security events from across the globe to immediately prevent and detect threats.
There's much more to the story of how Falcon has redefined endpoint protection but there's only one thing to remember about CrowdStrike: We stop breaches.
Learn more: https://www.crowdstrike.com/