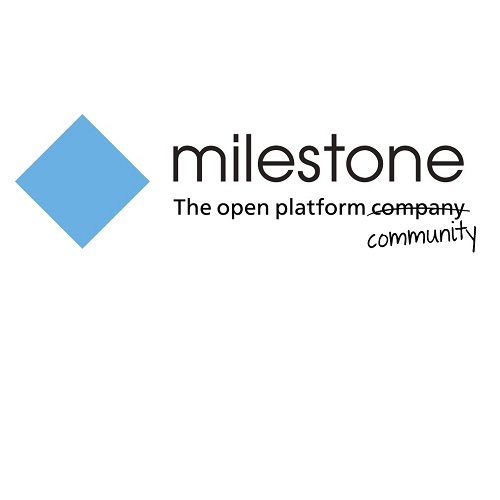 Milestone Systems moves from product to collaborative solution focus with strategic new initiatives.
Milestone Systems, the open platform company in IP video management software (VMS), has just announced strategic initiatives to greatly enhance Milestone partner community engagement. The news was revealed at the annual Milestone Integration Platform Symposium, held this year in Scottsdale, Arizona.
The new business initiatives introduce forums for partners and customers to give and share advice on future solutions, services, and appliances from Milestone. Developer resources will be boosted to further ensure that all partners developing XProtect add-ons meet the highest standards for reliability, openness, security and dependability. Ease of developing solutions with XProtect interoperability will be accelerated through educational and advisory services. Milestone will also allocate additional marketing resources to increase emphasis on these add-ons for existing and new channel partners and customers.
To accomplish this, Milestone will be taking these steps, among others:
Creating an Advisory Board with partners and customers on roadmap prioritization
Establishing a developer forum to strengthen the developer experience
Enhancing the SDK design and developing more documentation of the API
Expanding solution certifications to bolster reliability and ensure uniform quality
Building an online Milestone marketplace for partners to promote and sell their solutions
Introducing co-marketing programs to strengthen commercial collaboration
The enhanced focus on Milestone and partners as one community is a continuation of Milestone's ongoing commitment to maximize the business value of video management systems for partners and customers.
By leveraging the partner community more deeply with these activities, Milestone can continue to address the increasing market demand for delivering value faster. This means facilitating more partner-to-partner direct interaction and refining partners' abilities to draw upon community resources and mutual marketing opportunities.
In 2015 Milestone saw a 30 percent rise in partner-programmed XProtect add-ons when the monthly downloads of the Milestone Software Development Kit (SDK) doubled in one year. This signals the massive interest for developing XProtect add-ons by the Milestone developer partner community who are responding to customer needs.
"Customers will experience unmatched innovation and value in their video solutions and our partners will benefit from the way the Milestone open platform community and technology will accelerate growth," said Lars Thinggaard, CEO and President, Milestone Systems. "Milestone is taking the initiative in this growing market because we see the need for more intelligent video solutions is sharply rising. We believe that our collaborative vision with a strong partner focus will help the Milestone open platform community take the next steps into an advanced video-enabled future."
Milestone Systems was the first video surveillance provider in the security sector to design software with open architecture that is meant for continual development and value-adding integrations with other devices and systems. Today nearly 150 Milestone Solution Partners and system integrators have documented extended solutions with the XProtect software platform, and many more around the globe have made customized solutions for particular customer projects, as well. The aim is to ensure that this trend continues to grow.
For more information visit our microsite: The Milestone Post
About Milestone Systems
Milestone Systems is a global industry leader in open platform IP video management software, founded in 1998 and now operating as a stand-alone company in the Canon Group. Milestone technology is easy to manage, reliable and proven in thousands of customer installations, providing flexible choices in network hardware and integrations with other systems. Sold through partners in more than 100 countries, Milestone solutions help organizations to manage risks, protect people and assets, optimize processes and reduce costs.