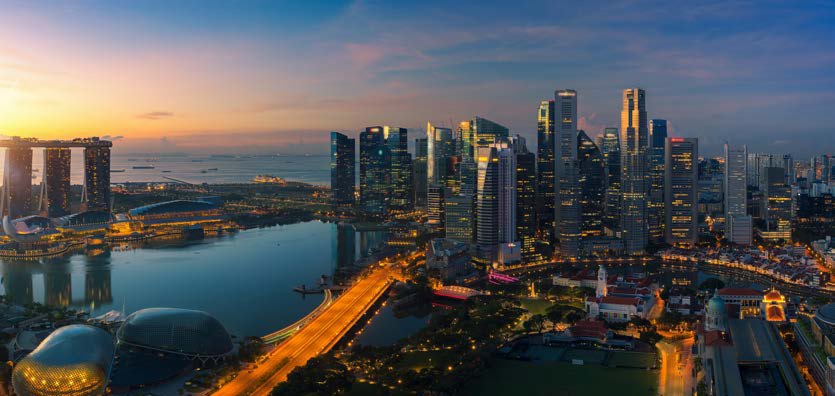 It was indeed a very special and exclusive evening in Singapore last night where nearly 70 guests were gathered and treated to the insights of industry experts, including an APAC Chief Technology Officer, Chief Information Security Officer and APAC Head of Security Intelligence, as well as Ted-talk style presentations on 'Phishing versus Vishing' and artificial intelligence and how Cyber is evolving with it.
With thanks to the venue host, JustCo, the meetup kicked off with a panel discussion addressing the impact of Singapore's Cyber Security Act and the key regional trends being observed. Cyber Risk Meetup Organiser Shamane Tan was joined by Ian Yip, APAC CTO at McAfee, Ricardo Gonçalves, APAC Head of Security Intelligence at Barclays Group and Prashant Haldankar, Co-founder at Privasec, now operating in Singapore. Ricardo gave particular guidance on what all businesses need to be doing, particularly given the third party risks that supply chains carry in cyber environments – it is not just the big end of town taking the threat seriously – the larger enterprises are now making their suppliers accountable. Also an extra warning to cryptocurrency traders to take special care with crypto-currencies and exchanges under sustained and sophisticated attack.
Noordin, CISO at NTUC Link delivered an entertaining Ted-Talk Session 'Are You Feeding The Phish?' Getting an awareness campaign into an enterprise is no easy task, however Noordin's presentation showed it can be done, as well as the grave importance on getting staff and stakeholders to STOP clicking on those links and worse – freely giving out their credentials!…Click here to read full article.