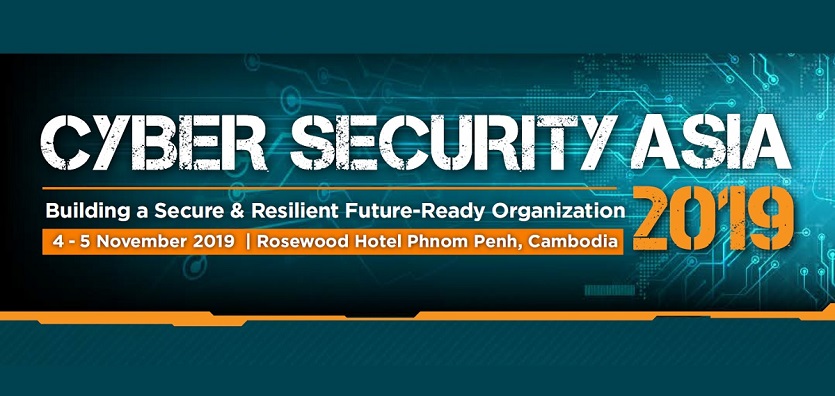 Thomvell International is hosting CSA2019 Conference @ Rosewood Phnom Penh this coming 4 – 5 November 2019 with cyber influencers from around the world coming together on one platform for strategic & in-depth talks and exclusive networking opportunities.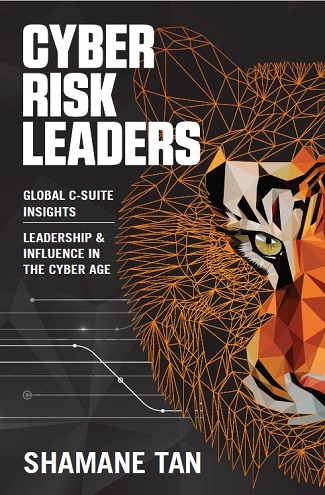 Delegates register before 13 SEPTEMBER 2019, will receive :
Subsidized fee for USD450.00
1 complimentary book ( limited copies) titled 'Cyber Risk Leaders'  authored by Shamane Tan
(This book shares the best practices and stories from over 30 CXOs from around the world.
It is the top #10 book every IT/Cyber Professional should read)
Private Access to attend Evening Reception #CyberRiskMeetup first time in #Cambodia
Network with best cyber influencers from Israel, Malaysia, India, Europe, UK, Singapore, Hong Kong
WHY  ORGANIZATIONS CANNOT AFFORD TO MISS ATTENDING THIS EVENT:
Hear from leading cyber security elite advisor Doron Sivan, awarded TOP #12 Transforming Cyber Security Industry & 'Most Innovative MSSP Solution' 2019; will speak on 'Transition to Artificial Intelligence & Machine Learning in Information Security'.
Dato' Amirudin A. Wahab

, contributed to Malaysia's achievement in attaining 

#3 rank worldwide

 in 2014 International Telecom Union Global Security Index & received

ASEAN's outstanding CISO Award

speaks on '

How To Build A Successful Cyber Program

'.

Shamane Tan,

renowned authority in the cyber space & author of '

Cyber Risk Leaders'

will share valuable insights on how

modern day CISOs

deal with current challenges & techniques &

successful approaches

shared by global C-suite leaders on '

Next Generation of CISOs'.
Chris Cubbage, CEO of My Security Media, technology journalist, cyber security expert on Robotics and specialist in crime & security, enterprise security and governance will share on " Cyber Crisis Communication".
Tarun Samtani

, Group DPO for famous retailer BODEN based in UK specializes in

Strategic Board Advisory, Building Security Roadmaps and Privacy programs,

including Building Security awareness culture, will share latest insights on '

Build Your Organization Data Privacy Programme

'.

Paul Craig

, Asia's famous Chief Offensive Officers, leads the Tiger Team at VANTAGE POINT Singapore

;

will address the '

Security Risks associated with Industry 4.0'

and show examples of how application vulnerabilities and security failings can literally knock down the walls of a digital business.

Theo Nassiokas,

Barclay Bank's CISO & APAC Director, has strong focus on banking technology regulations in S.E.A will speak on '

How CIOs Mitigate Cyber Risk?

'.

Brian Hay,  

Executive Director of Cultural Cyber Security Australia, award-winning recipient for combating Cybercrime and winner of National AusCERT award for Individual Excellence in information Security will share insights on '

Partners in Fighting Cybercrime: Building Collaboration Between Business, Government & Law Enforcement

'.

Parag Deodhar,

well known security expert and advisor to C-suite executives,

based in Hong Kong

will share on

'Developing Enterprise-Wide Secure Cloud Strategy'.
It is more essential than ever to attend and hear from successful cyber experts for your organization to be cyber-ready for 2019 and beyond.
Please register https://www.mysecuritymarketplace.com/product/cyber-security-asia-2019/ soonest to book you or your team a seat at our premier conference and to ensure you get the subsidized fee before 13 September 2019 as there are limited seats.
For Sponsorship Opportunities Visit https://www.mysecuritymarketplace.com/product/sponsorship-of-cyber-security-asia-2019/