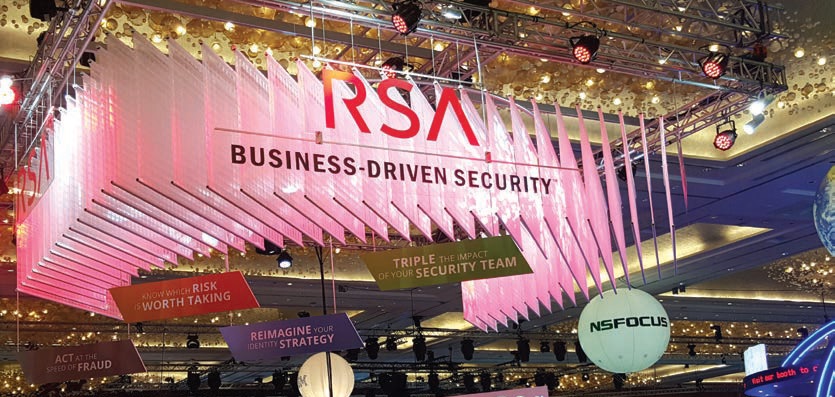 Held at the Singapore Marina Bay Sands Convention Centre, the Smart Facilities Management Solutions (20th -21st July 2017), the International Association of Privacy Professionals (IAPP) Asia Privacy Forum (24th – 25th July), and the RSA Conference Asia Pacific & Japan (26th-28th July) shone the spotlight on the pivotal role of CyberSecurity in technology-driven conversations today.
From the world of Formula One racing to facilities operations and events management in the hospitality industry, at the heart of discussions centering around digital revolution is the question: how do we safeguard assets in a world underpinned by digital revolution and where data is increasingly viewed as an important asset, as a new commodity, as well as a currency?
Cyber Security of Data
Data analytics plays an extremely critical role in monitoring and optimizing the performance of Formula One cars. At the RSA Conference, Formula One and Indy-Car Series Champion Jacques Villeneuve and Formula One Senior Executive Mark Gallagher took delegates through the development of racing technology (from sardine-tin-can with pop-rivets to today's heavily instrumented connected cars with hundreds of sensors on each car) and the importance of Data-Driven Performance, risk management, safety and security on the racetrack in the adrenaline-fueled, high-octane sport world of F1. Vital statistics such as tire pressure, fuel burn efficiency, wind force, GPS location, engine and brake temperature, are captured in real-time and analysed in a continuous feedback loop to the Team's crew, data analysts and engineers on-site and back at headquarters. Performing at the highest level of competition where a difference of a fraction of a second could either win or lose the Team a podium finish, the technological ability to measure and react on such metrics culled from the chassis, tires, and throughout the engine to maximise the car's performance, is crucial to the Team's winning strategy.
Alongside the simulations and the modelling that are as sophisticated as Aerospace industry technology in predicting the car's performance and safety, the value of the gigabytes of data tracked and monitored during practice runs and race day is an important source of competitive advantage. This is seen through an example of cyber industrial espionage whereby a staff was leaving for a competing Team, deliberately copied statistical data with the intention to leverage off the analytics to the advantage of his new employer. He was subsequently disciplined and barred for life from the industry, highlighting that managing the risk of data leakages is not an element to be overlooked…Click HERE to read full article.