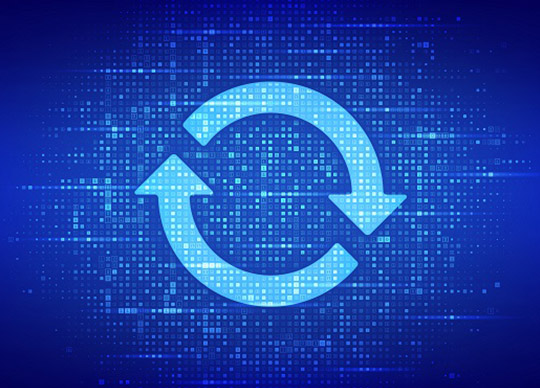 CyberRes has announced the launch of the CyberRes Managed Security Service Provider (MSSP) Program. The program couples CyberRes' robust cybersecurity products and services with flexible deployment and licensing options for MSSP partners.
The CyberRes MSSP Program features access to all four of its outcome-based cybersecurity product lines – ArcSight for security operations, Fortify for application security, NetIQ for identity and access management, and Voltage for data privacy and protection. MSSPs in the program also receive benefits from collaboration opportunities and the program's partner portal.
Marianne Van der Pluym, VP, global MSSP strategy and sales, CyberRes, said, "A managed service security provider must be equipped with the best cybersecurity resources possible when facing a myriad of threats and challenges as they protect dozens, if not hundreds, of organisations. The new CyberRes MSSP Program enhances our ability to provide the products, services, support, and resources necessary for our partners to best address the cybersecurity needs of their customers, while also maintaining an efficient and profitable business."
The CyberRes MSSP Program includes the following benefits:
Predictability and flexibility – capitalise on purpose-built commercial service models that enable partners to create new revenue streams by monetising CyberRes portfolio software.
Pay as you grow – gain access to a rich portfolio of cyber resilience and cybersecurity solutions from a single vendor in an MSSP offering, with flexible adoption and growth models: on-demand, pay-per use, and hybrid.
Revenue-generating solutions – sell a broad product portfolio of market-leading software built on service delivering flexibility.
Simplicity – take advantage of a MSSP-friendly framework that makes it easy for existing or new partners to join the program and do business with CyberRes.
Go-to-market partnerships – utilise collaborative sales and marketing efforts and access to the new partner portal and program benefits, education and enablement materials, marketing support, and more.
Errol LeBoydre, managing director, WyldLynx, said, "We are excited to announce that we have become the first partner in the Asia Pacific region in the new CyberRes MSSP program. We have demonstrated our suitability for this program with extensive experience in helping clients find, analyse, secure, manage, and derive value from all data repositories using CyberRes products. Our membership in this program will further add to our ability to help clients protect their data now and into the future."
"The organisational challenge to understand, manage, secure, and derive value from data is constantly changing with an increasing focus on taking responsibility for all aspects of data privacy. The continual threat of data breaches and an ever-increasing unstructured data sprawl add to the complex nature of data management." added LeBoydre.
"In another first, we have also become the first design and protection partner for the APJ region, which enables us to be the voice for our clients, to help influence the direction and roadmap of the products which will offer data protection and security. This is an exciting opportunity, which will add value to our long-term relationships." concluded LeBoydre.