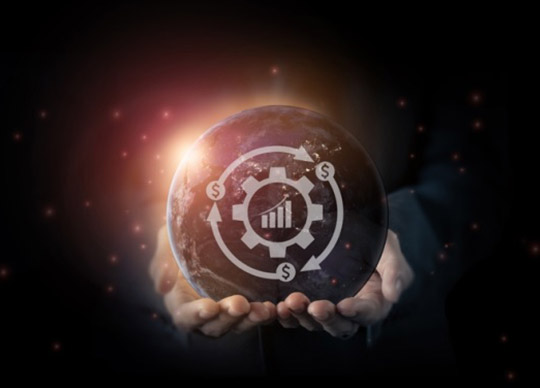 Investment in cyber-resilience remained a top priority for organizations in Q2 2023 as threat levels continued to rise. Overall, the worldwide cybersecurity technology market grew 11.6% year on year to US$19.0 billion, despite ongoing macroeconomic uncertainty and constrained IT budgets. 
The top 12 vendors accounted for nearly half of this spending. Leading the market in Q2, Palo Alto Networks grew 25.4%, fueled by demand for SASE, SecOps and cloud security. Fortinet ranked second, having capitalized on further gains in network security. But its growth of 19.0% in Q2 represented a slowdown from 26.2% in Q1. Cisco accounted for 6.1% of total spending, down from 6.7% last year. Its business is transforming under new leadership, with new platform launches and more acquisitions, including its intent to purchase Splunk for US$28 billion. CrowdStrike, Check Point, Okta and Microsoft rounded out the top seven.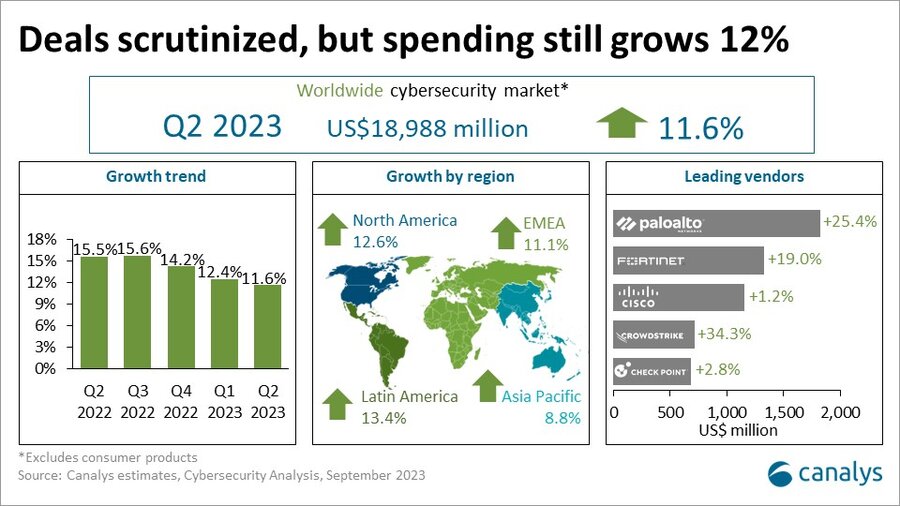 "Threat levels are at unprecedented heights, with the number of publicly reported ransomware attacks up by more than 50% and breached data records more than doubling in the first eight months of this year. At current rates, 2023 will be the worst year on record, far exceeding 2021 levels, when ransomware came to the forefront after a series of high-profile events," said Matthew Ball, Chief Analyst at Canalys.  
In Q2 2023, total cybersecurity technology spending through the channel accounted for 91.5%, up from 90.5% in the same quarter a year ago.  
Customers need channel partners with cybersecurity expertise more than ever to help build cyber-resilience. This is a key theme at the 2023 Canalys Forums. At the EMEA event in Barcelona, sessions discussing the threat landscape and neutralizing attack surfaces, as well as a panel of CEOs from Proofpoint, SonicWall and Trend Micro, emphasized the need for partners to build more service-led engagements with customers and collaborate more with specialists to expand capabilities in areas such as red teaming and MDR. It was also highlighted that vendors needed to improve collaboration with each other, especially around integration and sharing data. More partner and vendor sessions will be held at the Canalys Forum North America in Palm Springs next month and at the Canalys Forum APAC in Bangkok in December. 
Canalys Cybersecurity Market Pulse: Q2 2023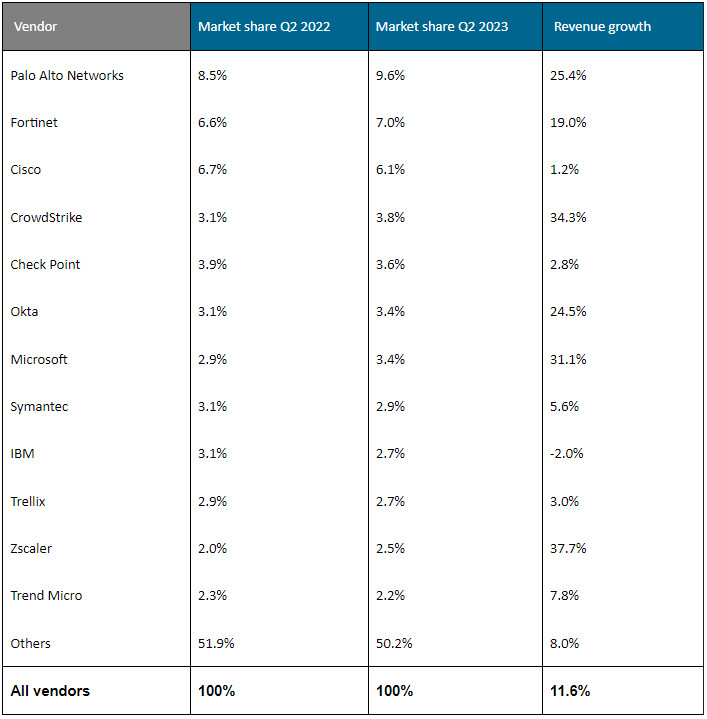 "Discovering vulnerabilities and establishing asset inventories, as well as categorizing them based on the level of risk, is critical to prioritize investment in protection. This is also an important foundation for partners in creating remediation plans for customers when attacks take place," added Ball. "The cybersecurity services opportunity for partners will be larger than selling cybersecurity technology this year, with spending forecast to grow 13.2% to US$143.2 billion in 2023. Managed security services and integration services will be the fastest growing areas."