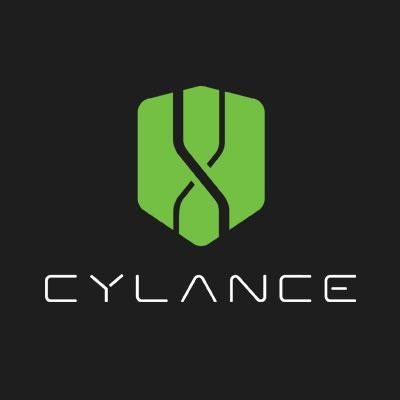 Partnership will enable government and enterprises for the first time to stop 99.9% of cyber-attacks before they happen

Cylance has announced that Aquion is the first reseller of CylancePROTECT endpoint protection products for Australia and New Zealand. The announcement follows a significant USD $42 million equity investment from new high pedigree investors, including DFJ, Dell Ventures, Capital One Ventures, and KKR, accelerating Cylance's global market and portfolio expansion.
Cylance defines Next-Generation Antivirus Technology (NGAV) by being the first company to successfully apply artificial intelligence to predictively identify and stop cyberattacks before they ever cause harm. CylancePROTECT instantaneously identifies all malicious files, even previously "undetectable" malware, in milliseconds and stops 99.9% of cyber-attacks before they execute. The traditional antivirus solutions in wide use today detect only 40% of cyber-threats and don't often stop the malware from working.
Stuart McClure, CEO of Cylance and author of "Hacking Exposed: Network Security Secrets and Solutions", the bestselling computer security book ever sold, delivered a keynote at AISA Melbourne this Wednesday 14th October about his vision for Next-Generation Antivirus technology, and the top myths that stymie progress.
Stuart McClure, CEO Cylance said: "Some vendors already claim to offer Next-Generation Antivirus technology. Yet CylancePROTECT is the first and only product that is both highly effective in stopping threats and has a low impact on users. This is why Cylance has become one of the world's most important cybersecurity companies in a short period of time. We are revolutionizing a very fundamental shift in the industry to a more technologically sophisticated approach in defeating cyber-attacks. We are already rolling out Cylance in Australia with our partner Aquion, and experiencing rapid acceptance."
Cylance have a strong board of directors to take the company forward and this week on Tuesday 13th October announced that Art Coviello, formerly CEO and Executive Chairman of RSA, the security division of EMC, has joined its Board of Directors. Mr. Coviello is widely recognized as one of the cybersecurity industry's most respected and influential leaders. During his tenure at RSA, the company evolved from its roots in authentication and encryption to being a leader in several of the most important emerging areas of information security, including security analytics, identity, and Governance, Risk & Compliance (GRC).
Cylance has already won numerous awards. CylancePROTECT next-generation antivirus was named Best Emerging Technology in the 2015 SC Magazine Excellence Award category. CylancePROTECT was also tipped as "Best Buy" in SC Magazine's Next Generation Endpoint Security Group Test.
Aquion is a leading Australian IT solutions company that delivers quality software and solutions backed by extensive technical expertise to enterprise, business and government customers in Australia, New Zealand, Asia Pacific and India.
"Aquion is honoured to be leading Cylance into the Australian and New Zealand market. Their technology and approach is the most effective and efficient security prevention solution we have seen in years," said Audrey Lyon, General Manager Aquion. "Cylance is changing the landscape for how cyber-threats are found and damage to the enterprise prevented."
About Cylance
Cylance is the only company to offer a preventive cybersecurity solution that stops over 99.9% of advanced threats and malware at the most vulnerable point: the endpoint. Applying a revolutionary artificial intelligence approach, the Cylance endpoint security solution, CylancePROTECT, analyzes the DNA of code prior to its execution on the endpoint to find and prevent threats others can't, while using a fraction of the system resources associated with endpoint anti-virus and detect and respond solutions that are widely deployed in enterprises today. For more information visit: www.cylance.com