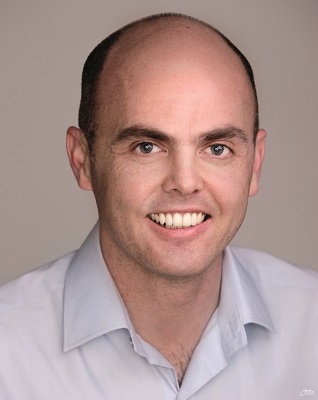 Australia's border quarantine service is delivering less, for more.
Import processing costs have increased this month and additional costs will be levied on the importer's service provider – the customs broker – as of January 1, 2016. Meanwhile processing times are lagging up to 65 hours at present, damaging the scheduling and budgets of importers.
But why?
It appears that significant departmental change and name-changing, including the tossing out of the AQIS service charter, has left the department with less of a requirement to be accountable, and less worker inclination to deliver above and beyond.
So who is the loser? The importer. Let's look at this in detail, beginning with change.
Change can be important. It can clear a business to prosper. And might I say in government departmental change, it can off with the old inefficient ways and in with new processes and streamlined service. If it's done well, that is.
I would argue that in the case of the Australian Quarantine and Inspection Service (AQIS), turned Department of Department of Agriculture, Fisheries and Forestry (DAFF) in 2015 and then again in the same year to the Department of Agriculture and Water Resources (DAWR), this change has been a joke. And the importer becomes the butt of the joke.
With change of name came change of team. We sniffed the possibility that major redundancies were made (although this has not been publicly announced), but it seems a natural explanation for several issues facing importers since:
A whole bunch of new names to work with (noted by brokers)
Consequential disinterest in achieving reasonable processing times for critical quarantine inspections (previously a keen area of concern for quarantine department staff)
Backlog of core quarantine work, given zero priority or explanation.
The unashamed reduction of quarantine inspection service delivery on time is consistent with change in a department that no longer only manages this critical Australian importing area. Would the public know that the Department of Agriculture and Water Resources is actually our quarantine authority? And would they trust that this quarantine role gets sufficient attention within the wider charter it obviously now has? Are there less staff managing quarantine, PLUS all water issues, PLUS all agricultural issues of the nation? It begs the question, but surely not?
One thing is for certain: the previously effective Australian Quarantine and Inspection service had a comprehensive charter, pages long, which included response times, when to expect them for either phone or email enquiries, what kinds of issues may delay them, and detail in how to enquire about the process and how to provide feedback via annual client surveys undertaken by the department.
As Rob Delane the Executive Director of AQIS at the time of its publication wrote: "We are committed to providing our services in ways
 that consider the impact on you while meeting our legal obligations as well as those to the Australian community at large."
The new charter is slightly more concise and, as yet, awaiting further information on the website. The same turnaround times are being promised. And this is the problem. We can't rely on these promises any longer.
According to news announced by the Freight & Trade Alliance on November 17, delays are currently sitting at roughly 65 hours for standard sea freight and 10 hours for priority sea freight. I hear you say, "but it is almost Christmas!", right? True, but in 2014 there were minor delays – two days maximum – as they were continually aiming to meet their charter.
And quarantine processing fees have increased on last year too. From December 1, air freight fees increased by $17 and sea freight by $27 per shipment. Additionally, importers pay per day for storage at docks and terminals while processing takes place, meaning the costs to the importer are far, far higher again. These costs are reported on here.
Then as of January 1, DAWR will charge Customs Brokers a flat annual fee of $2900. What is this charge for? And why would a business acting on behalf of the importer – a service provider – be levied a fee? A tax accountant doesn't pay the Australian Taxation Office [ATO] a fee of this kind to act as a tax lodger.
But the crux of the issue is this. Changes to organizational structure, mandate, service charter and fee structure have all had one great result: increased costs to importers, less regulation of service, higher variables in storage costs and now higher broker fees to boot.
The importer is, as always, the most disadvantaged.
Food for thought: if this is the service we receive at present, how will it improve when the volume of processing increases again to stretch the system into assessing a) every good of b) every value to c) enter the country by any means in 2017 when the import tax free threshold reduces to zero?
Could it be that more resources need to be returned to strict quarantine process and service delivery NOW in order to protect importers now, and also protect the system from failure in the near future?