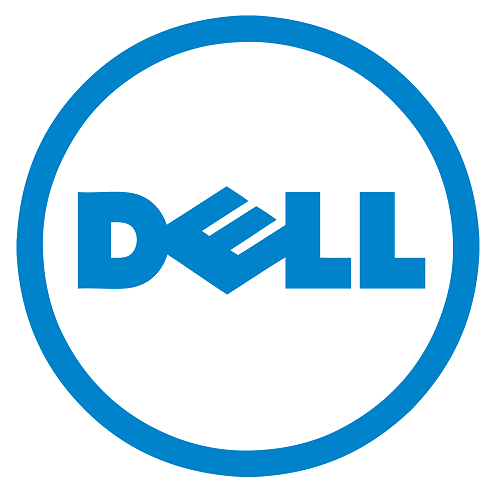 Dell to incorporate Cylance technology into its Dell Data Protection endpoint security solution
New Dell Data Protection | Endpoint Security Suite Enterprise employs artificial intelligence for industry-leading advanced threat protection
The new solution is 99 percent effective against threat vectors including malware, advanced persistent threats, targeted and zero-day attacks
Dell continues its leadership in providing the most secure business PCs today with its Latitude and OptiPlex brands
Dell has announced a collaboration with Cylance to integrate its technology into Dell Data Security solutions. Starting in early 2016, Dell will be the only tier one PC vendor to offer a comprehensive security suite integrating Cylance technology with the introduction of Dell Data Protection | Endpoint Security Suite Enterprise. Cylance is the cybersecurity company that uses artificial intelligence to proactively prevent, rather than just reactively detect, advanced persistent threats and malware. This collaboration builds on the Dell Ventures investment in Cylance earlier this year as part of its commitment to support new businesses that align with Dell's strategic direction.
Customer needs are no longer adequately being met by traditional, signature-based anti-virus and anti-malware solutions in today's fast-evolving threat landscape. Endpoint Security Suite Enterprise with Cylance technology will protect against the execution of advanced persistent threats and malware including zero day attacks, scripting attacks and targeted attacks such as spear phishing and ransomware. According to Cylance testing, the new solution will achieve a significantly higher level of protection, stopping 99 percent of malware and advanced persistent threats, far above the average 50 percent efficacy rating of many traditional anti-virus solutions1. Endpoint Security Suite Enterprise integrates a deep understanding of attack vectors with sophisticated artificial intelligence and algorithmic science to provide superior endpoint protection against both present and future threats.
According to a Dell-commissioned survey, 61 percent of medium to large organizations prefer purchasing security as part of an integrated suite2. Endpoint Security Suite Enterprise integrates authentication, encryption and advanced threat protection into one security suite. It requires a fraction of the IT resources that would traditionally be required to maintain an effective advanced threat protection solution, enabling remote management of all components using a single console. The solution prevents threats without the need of a constant cloud connection, frequent updates or a persistent network connection, while providing IT departments with less false positive readings and no signature updates. It also enables compliance with industry standards, meeting PCI DSS Requirement 5 and HIPAA requirements for anti-virus and anti-malware solutions. Additionally, the technology uses a fraction of the system resources associated with anti-virus and traditional malware protection solutions, which means better performance for end users. Dell's ProSupport for Software is bundled with every purchase. It provides 24×7 access to certified engineers whose deep knowledge and expertise can help identify and quickly resolve issues.
Additional Protection for Dell Commercial PCs with Endpoint Security Suite Enterprise
Dell Latitude and OptiPlex PCs are the most secure commercial PCs in the industry today with best-in-class endpoint security solutions from the Dell Data Protection suite, including comprehensive encryption, advanced authentication and leading-edge malware protection from a single source. The new solution will make the most secure PCs today even more secure by providing customers with effective advanced threat protection that's required to prevent today's increasingly common cyber Dell – Internal Use – Confidential
attacks. This extends Dell's commitment to providing customers the most secure commercial PCs available today, while also providing security solutions that work across heterogeneous environments, meaning data is protected as it moves across various devices and through public and hybrid clouds that make up most modern work scenarios.
Supporting Quotes:
Steve Lalla, VP, Commercial Client Software and Solutions, Dell
"The security landscape is changing rapidly and businesses are increasingly exposed to new malware and advanced persistent threats. Our collaboration with Cylance provides our customers with the most comprehensive endpoint and data security solutions to protect their data and prevent advanced persistent threats without hampering productivity and mobility."
Stuart McClure, CEO, Cylance
"Traditional signature-based solutions are completely ineffective in defending organizations from cyber threats. Marrying Dell's industry-leading endpoint security with Cylance's artificial intelligence approach provides enterprise organizations with unprecedented protection to actively predict and prevent malware and advanced threats."
Doug Cahill, Senior Analyst, CyberSecurity, Enterprise Strategy Group
"Organizations today are finding that traditional approaches are failing to keep pace with the rapidly evolving threat landscape, putting intellectual property and other data assets at risk. While this reality has resulted in the use of a multitude of point tools, ESG research overwhelmingly highlights customer demand for tightly integrated endpoint security suites for both improved efficacy and reduced operational cost. The combination of Dell Data Protection endpoint security and Cylance advanced threat protection technology delivered in a suite promises to meet this need in the market for a solution that can address advanced attacks and protect data."
Availability
Dell Data Protection | Endpoint Security Suite Enterprise will be available starting in early 2016 from Dell and through PartnerDirect partners in the United States and around the world.
About Dell
Dell Inc. listens to customers and delivers innovative technology and services that give them the power to do more. For more information, visit www.dell.com.