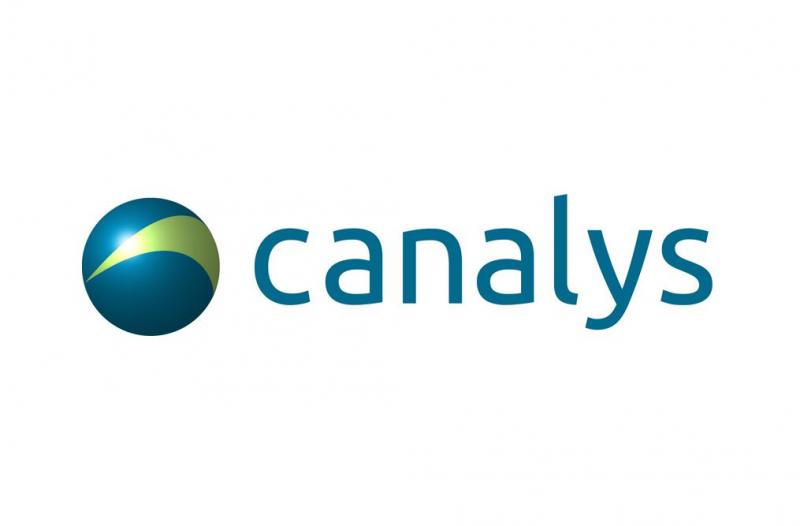 NEXT ISSUE INSIGHTS:
Canalys Channels Forum Editor's Interview Series: Interviews conducted in Bali with Zebra Technologies, Cisco, Dell, AMD, Hewlett Packard and Delta.
DIGITALISATION AND SUPPLY CHAIN INTELLIGENCE
Editor Chris Cubbage sat down with  Ryan Goh, Vice President of Sales and General Manager, Zebra Technologies Asia Pacific, Canalys Channel Partners Forum, Bali, Indonesia.
Zebra Technologies was established in 1965, starting as a barcode printing company and manufacturer of specialised barcode printers. In 2014, we acquired the enterprise business from Motorola (valued at $2B) and that part of the business consists of the mobile computer handheld products, wireless LAN infrastructure and RFID computer and scanning devices. So it has been a year since we completed the transaction and it complimented our strategy in building a business model of enterprise asset intelligence or EAI.
EAI is about reclassifying the three categories of sensing, analysing and action. It is what we call giving a digital voice to the physical world.  So we provide the ability for assets to be tracked and convert those assets to a digital voice. In terms of parcel delivery, it allows the entire supply chain process to be optimised and the fastest route(s) to be selected and allows an operational director to make decisions on the best way to get products to the consumer or customer.
We don't use random serialisation but use barcodes to achieve the same thing and the example I would use is tracking animal products. From the point an animal is born to the point the meat is delivered and displayed at the supermarket, it is tracked using a barcode product. The barcode is tagged on the animal (ear) and the animal's history is tracked, logged and analysed at every point of delivery. The key objective is food security and so we know and can immediately trace back any food product, back to the source. It provides intelligence into the entire supply chain and avoids a costly review if something goes wrong and can provide an immediate response.
Increasingly there are more and more customers using this technology, such as using cloud applications, using a ring scanner, you can track assets live and from anywhere. One major aspect is security and how 60% of enterprises are yet to step up to cloud services, is the limitation perceived around security. What we do at Zebra is mobility extension on our mobile devices, using Android as an operating platform.
The last two quarters in 2015 we have shown double digit growth and think that EAI is at the point of crossing the chasm. It is one thing to track assets, and with Bluetooth we are now able to opt in to be tracked, such is enabled here at the Canalys conference but it means little unless there is intelligence and analysis behind that.
If you can create meaning from the data and we have impact, so say for a shopping mall, we can start to give meaning to foot traffic, buying behaviour and effectiveness of promotions, signage and product displays. Another example is our real time location system we are using with the NFL and tracking players throughout the game and with an RFID inserted in the back of the player's jumpers we can track where each player is, the speed they run, including acceleration rates, total distance, quarter to quarter comparison and all available for display on a tablet device, in real time. As the player moves you can see the outcome, exactly on screen and how each of the players are competing and working with each other. In the NFL we track all players and this allows far greater game assessment, review and team analysis.
Naturally this technology is not just limited to sport science and has applications across all sectors. So when customers come to us today they ask, how can you help us transform our business and we are more interested in how they can apply technology for business outcomes. Retail is our leading market and in terms of countries I would say Singapore is our leading country in terms of deployments. For 2016 we are quite bullish. Zebra is listed on the US stock exchange.
About Canalys
Canalys is an independent analyst company that strives to guide clients on the future of the technology industry and to think beyond the business models of the past. We deliver smart market insights to IT, channel and service provider professionals around the world. Our customer-driven analysis and consulting services empower businesses to make informed decisions and generate sales. We stake our reputation on the quality of our data, our innovative use of technology and our high level of customer service.
To view the chart(s) from this press release, and others from Canalys, download the new Insight @Canalys app today from the Apple App Store, the Google Play store or as an HTML 5 web app.
AUSTRALIAN SECURITY MAGAZINE 2016 MEDIA KIT NOW AVAILABLE: ADVERTISING INQUIRIES TO promoteme@australiansecuritymagazine.com.au