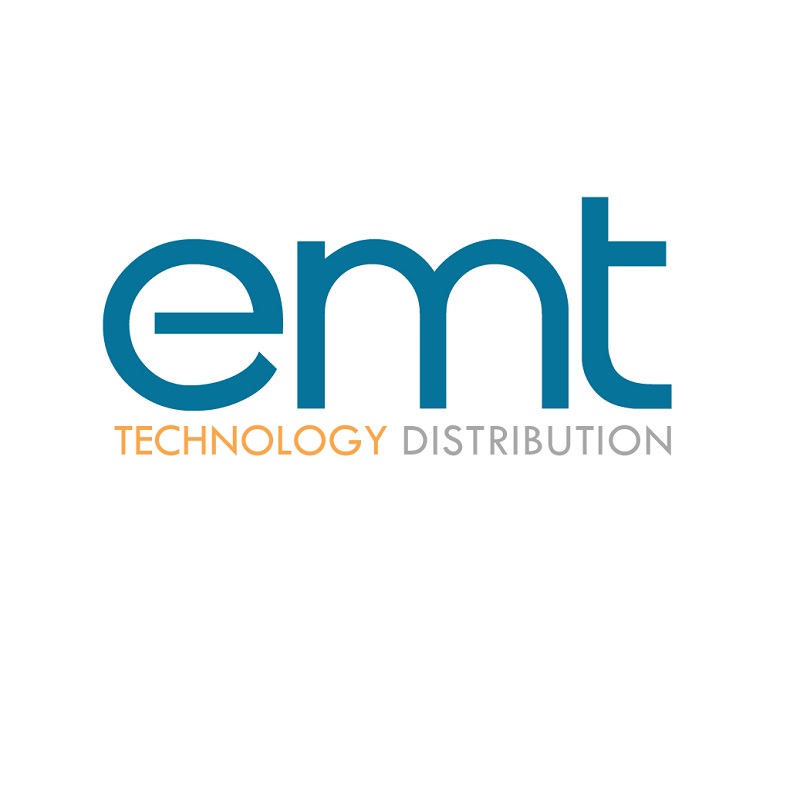 Australian and New Zealand channel for Thycotic's easy-to-use privileged access management solutions grows 230% in last 12 months

Cyber security software specialist, emt Distribution has announced that Washington, D.C. based Thycotic, a leading provider of privileged account management (PAM) solutions, has awarded it International Distributor of the Year.
emt Distribution was presented with the award at Thycotic's "Unlocked" International Partner Conference in Alicante, Spain. Adam Hack, Pre-Sales Engineer, Technical Support and Account Manager at emt Distribution, was also awarded International Distributor Pre-Sales of the Year.
The awards reflect the efforts and commitment emt Distribution – Thycotic's master distributor in the Asia Pacific region – has made to growing and supporting its business in Australia and New Zealand. The Adelaide-based distributor has hired five dedicated Thycotic staff, including pre-sales engineers and customer success personnel.
Thycotic is experiencing strong sales growth for its easy-to-use PAM solutions – with global revenues up 50% year over year – and was recently recognised with a number 13 ranking in Cybersecurity Ventures' Q3 2017 edition of its Cybersecurity 500 list.
emt Distribution's local efforts have contributed to growth of Thycotic's ANZ channel by 230% over the last twelve months. Over the same period, Thycotic's revenues in the Asia Pacific region have grown by 125%. Growing awareness of the need for PAM solutions, accelerated by emt Distribution's educational efforts, is one factor driving this growth.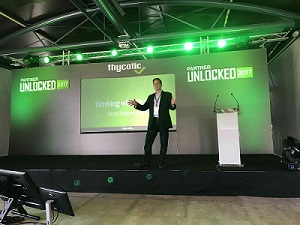 "With a series of high profile cyber attacks and data leakages involving the use of escalated privileges and privileged account abuse, awareness of the need to restrict, control and protect privileged accounts has grown exponentially," said Scott Hagenus, Chief Marketing Officer for emt Distribution. "This has also been reflected in the number of ANZ resellers turning their attention to the most effective cyber threat mitigation strategies."
The second factor driving Thycotic's growth is its 100 percent channel focus in the Asia Pacific region and outstanding channel program. The Thycotic Certified Partners program offers rewards incentives, margin protection and a deal registration program that lets channel partners protect their opportunities and maximise available discounts.
"Thycotic's deal registration program is so good that at first some partners thought it was too good to be true," said Hagenus. "The program encapsulates margin, margin protection, sales and pre-sales engagement, rewards and targeted marketing efforts. As more and more partners test the waters and reap the benefits, their engagement levels continue to snowball."
Simon Azzopardi, VP, International at Thycotic said, "Our International Partner Conference was a wonderful opportunity to recognise the enormous contributions of our partners. Thycotic has just had the best quarter in the company's history, and that is in large part thanks to them. emt Distribution deserves special recognition for its efforts, with Australia and New Zealand leading the way in the fast growing Asia Pacific region."
Richard Rundle, CEO of emt Distribution said, "We are delighted to have won the Thycotic International Distributor of the Year award. We believe in the ability of Thycotic's solutions to mitigate one of the major cyber attack vectors. Our team has worked tirelessly to strengthen the Thycotic brand in Australia and New Zealand and bring solutions to market that provide value to customers without overcomplicating security."
About Thycotic
Thycotic prevents cyberattacks by securing passwords, protecting endpoints and controlling application access. Thycotic is one of the world's fastest growing IT security companies because we provide customers with the freedom to choose cloud or on premise software solutions that are the easiest to implement and use in the industry. Thycotic has grown to serve more than 7,500 customers and over 180,000 IT admins. See: www.thycotic.com
About emt Distribution
emt Distribution is an Adelaide-based value added distributor and vendor representative with a presence in Australia, Singapore and Hong Kong. It also works closely with like-minded distributors in the UK, Netherlands and Germany. emt offers solutions that address the top four mitigation strategies to prevent cyber security incidents, the broader strategies in the Australian Government's Information Security Manual (ISM) and solutions to assist channel partners and MSPs in delivering what their customers need. emt offers pre and post sales support, channel development, engaged sales processes and marketing assistance for both vendors and channel partners. See: www.emtdist.com