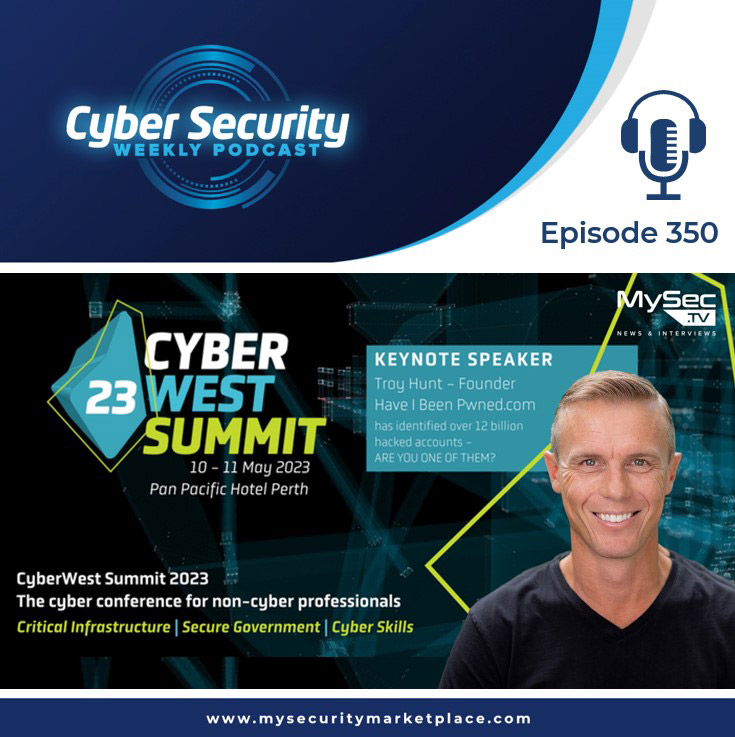 The WA Cyber Security Innovation Hub is excited to be delivering the second CyberWest Summit, 10-11 May, 2023 at the Pan Pacific, Perth WA. CyberWest Summit is WA's flagship event providing cyber security education and awareness to key sectors and highlighting WA cyber security capabilities.
The conference will deliver three content streams: Critical Infrastructure & Supply Chain Cyber Uplift, Securing Local & State Government, and Cyber Skills & Education ​Pathways.
Troy Hunt, a world leading security researcher and commentator, will deliver a top-rated keynote on security and other technology concepts from around the world.
Troy Hunt created HIBP as a free resource for anyone to quickly assess if they may have been put at risk due to an online account of theirs having been compromised or "pwned" in a data breach.
For more information visit
https://www.cyberwestsummit.com.au/
#haveIbeenpwned #troyhunt #cyberwest2023 #cyberwestsummit2023
Recorded 8 March, 2023 for MySec.TV