General Data Protection Regulation: Insights into the fundamentals, ramifications & opportunities: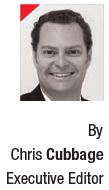 The European Union's General Data Protection Regulation comes into effect on 25th May. In March, David Kemp, Specialist Business Consultant with Micro Focus was in Australia to examine the Australian market against three key propositions:
To what extent does GDPR impact Australian entities handling the personal data of EU residents?
Are the lessons learned over the last two years, relating to GDPR in the United Kingdom, lessons that can be carried across to the Australian market and what is their relationship to the Australian Privacy Act 1988 and subsequent amendments.
GDPR is a catalyst for addressing bigger issues, both in relation to security and data lifecycle management – like yin and yang, they are inseparable, in terms of ensuring data privacy. So, we want to see what else Micro Focus can do for the Australian market.
In explaining the business benefits of adopting the GDPR Compliance framework, David highlights, "There are several major benefits that we have found in Europe, which we are validating here in Asia.
First, the pure compliance piece, making sure you are being a good citizen as a corporate or government agency, and that you are avoiding the reputational damage if you get it wrong, along with any relevant fines. Here in Australia, the fine is $2.3 million compared to GDPR, which imposes a penalty of up to 4 per cent of your global revenue or 20 million euros, whichever is higher.
Secondly, we can look at client audit. If you had to encapsulate these issues in relation to privacy in one word, it would be "trust". Can I trust a product provider or service provider, bank, insurer, or even a transportation company, with my information? Many retail consumers are asking, are you GDPR effective? In Australia, the same question is being asked: are you compliant with Australian privacy laws? If not, you don't get their business. This is a day-to-day occurrence, compared to a fine or a regulatory hit, which might impact only a few entities…Click here to read full interview.