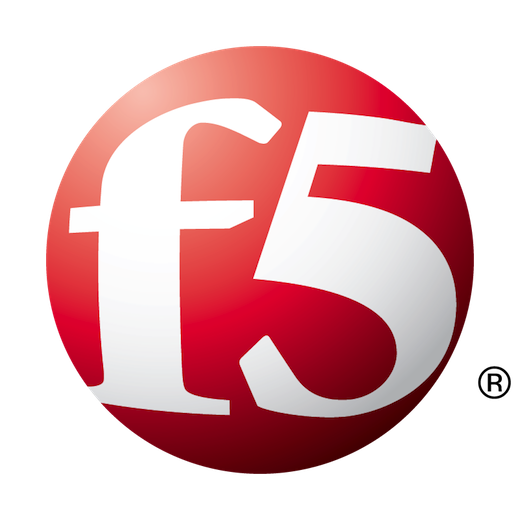 New solutions give customers the protection and intelligence required to keep applications and user data secure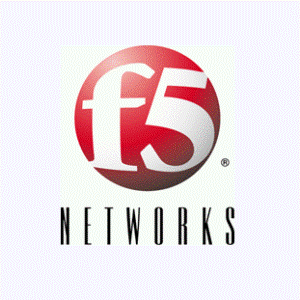 F5 Networks has introduced security solutions that provide visibility, context, and control to overcome today's evolving threats. In a digital-driven economy, applications deliver business services for a variety of access points and locations, opening up new risks and attack vectors—particularly as IT teams extend security and encryption capabilities across cloud, data centre, and hybrid environments.
"Business leaders across different sectors are increasingly cognisant of how powerful applications and data assets can be in the journey to achieving agility demanded from the shift to the digital economy," said Mohan Veloo, CTO, Asia Pacific, F5 Networks. "However, the breakneck pace of innovation and adoption of connected devices, and an insatiable appetite for new technology introduces new problems in the form of increased attack vectors to the broader economy. More than ever, organisations need to rethink traditional security architectures, to focus on areas of greatest vulnerabilities – their applications and users."
The majority of web/application traffic is now encrypted, meaning any attempts to address application security via traditional methods alone are severely limited. As a result of widespread encryption—including its nefarious use as part of complex, targeted attacks—protecting customers and data now requires deep insight into application traffic and user behaviour, sophisticated threat intelligence and response strategies, and practical access controls for applications and data. With these elements in mind, F5 is adding to the company's comprehensive security solutions.
Dedicated protection with F5's new Herculon security product line
Combining the strength of F5's standalone security offerings with purpose-built hardware and a simplified user experience, the new Herculon product family lets security administrators quickly deploy solutions that overcome specific application security obstacles and threats. Herculon products are designed to provide heightened visibility and control around application behaviour to solve difficult industry challenges in a straightforward, easy to deploy manner. The first two entries in the Herculon portfolio are being introduced today.

Herculon SSL Orchestrator provides improved insight for the visibility gaps created by the growing use of encryption for application data. With purpose-built hardware for SSL/TLS, this product provides leading cryptographic capabilities, context-aware dynamic service chaining, and native integrations. A 'defence in-depth' strategy is employed to enhance detection, enforcement, and orchestration with support from a rich ecosystem of security vendors.
Herculon DDoS Hybrid Defender gives customers a multilayered defence against volumetric and pervasive DDoS attacks by integrating high-performance hardware with the intelligence of offsite cloud scrubbing via F5 Silverline. This hybrid approach improves time to mitigation in scenarios where website and application availability are crucial to customer interactions and profitability. The product can be deployed in-line or in out-of-band mode, and provides comprehensive DDoS coverage through behavioural analytics, sub-second attack mitigation, and visibility into sophisticated application layer attacks.
Valuable analysis of the security threat landscape from F5 Labs
To complement its products and services, F5 has assembled a team of security industry experts and researchers to gather global threat intelligence, analyse application threats, and publish related findings. For enhanced awareness, visibility, and context, F5 augments the knowledge of its experts with independently gathered security data to provide actionable guidance and commentary on current cyberattacks and emerging trends. This focus area within F5 gives the company a more visible platform to weigh in on security topics affecting the broader IT industry, with specific insights from F5's Mike Convertino, as well as other industry CISOs and partners. F5 Labs also provides opportunities for threat-related intelligence and learnings to be incorporated into the company's development roadmap, along with customised innovations via F5's programmable technologies and DevCentral community.
Cloud-based application security as a service with Silverline® WAF Express
While web application firewall (WAF) capabilities are fundamental to an enterprise organisation's digital presence, the industry is short on experts that possess the skills required to effectively initiate, provision, and scale app protection services. In addition, developers rolling out apps across cloud environments show increasing interest in an 'application security as a service' approach to attack mitigation. F5 is introducing a pre-configured, self-service offering that takes advantage of its cloud-based Silverline platform. Customers can easily select which applications WAF services are applied to, while F5 manages security policies behind the scenes to protect apps from a wide range of threats including OWASP attacks, parameter tampering, and bots. In this model, F5's Security Operations Centre experts engage and maintain policies, including monitoring, app attack mitigation, and analytics for applications hosted in the public or private cloud, as well as the data centre. A companion blog post provides additional information about Silverline WAF Express.
Additional threat monitoring and remediation for better security decisions
Along with its easy to deploy solutions, F5 is adding Security Incident Response Team (SIRT) services that provide additional support and visibility if an issue arises, and throughout the security product lifecycle. Available to all F5 security customers, these professional services help organisations quickly respond to application and website attacks and anomalies. SIRT services are designed to effectively identify threats and deliver an immediate response to mitigate or neutralise potentially harmful activities and protect business operations. These services augment F5's solution portfolio with added monitoring, analysis, post-incident reports, and recommended best practices to effectively respond to cybercrime attempts, and to help make sure that websites, applications, and users stay secure and connected.
Supporting Quotes
"Being able to run as fast as our customer is equally important as delivering seamless access to banking services. We live in an app centric world and in order to meet the growing number of customers and banking activities, we require solutions that will enable us to eliminate any performance bottlenecks," said Susilo Hardiyantono, Head of Information Technology at Bank Danamon. "With F5, we are able to achieve easy integration with the existing platform and also, ensure users have the highest level of accessibility and security to our banking services."
"At ING DIRECT we ensure critical applications are constantly available and automated on our completely virtualised infrastructure," said Roy Shiladitya, Head of IT at ING DIRECT. "F5 is a leader in application delivery and is known for its ability to handle network protocols and for performance factors.  That is of critical importance to us as a digital-first bank, when just a few minutes of downtime has the potential to significantly impact our customers and our business."
Availability
F5's Herculon products, Silverline WAF Express, Security Operations Centre offerings, and Security Incident Response Team services are available now. Please contact a local F5 sales office for additional product and service availability information pertaining to specific countries. For details on F5 Labs threat research and analysis, visit www.F5Labs.com .
Additional Resources
About F5
F5 makes apps go faster, smarter, and safer for the world's largest businesses, service providers, governments, and consumer brands. F5 delivers cloud and security solutions that enable organisations to embrace the application infrastructure they choose without sacrificing speed and control. For more information, go to f5.com. You can also follow @F5NetworksAPJ on Twitter or visit us on LinkedIn and Facebook for more information about F5, its partners, and technologies.