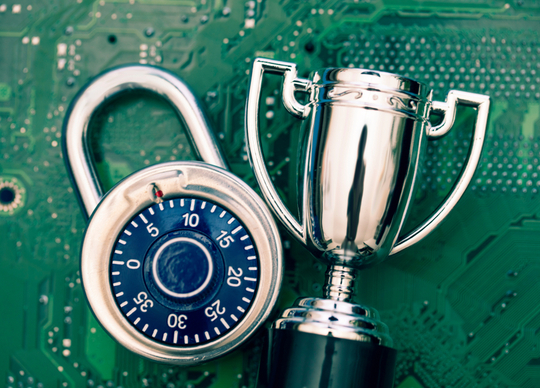 The winners of the first-ever Cyber Outstanding Security Performance Awards (Cyber OSPAs) have been announced. During the virtual awards ceremony, representatives from across the cybersecurity sector tuned in live from around the world to celebrate the outstanding achievements of all this year's finalists and winners.
Professor Martin Gill founder of the Cyber OSPAs hosted the awards ceremony with assistance from judges and sponsors. In his opening address, Gill noted surprise by the amazingly high level of response received – especially in the first year and thanked all those who had made the inaugural awards such a huge success.
The panel of judges were nominated by the leading cyber security associations from around the world – all of whom marked to a published ethics policy – had no easy task in reviewing the many nominations and selecting the winners. Entries were received from countries as diverse as Australia, Belgium, Egypt, Germany, India, Ireland, Malaysia, Romania, USA, UAE and the UK.
The awards were presented in 11 categories. The 2021 winners of the Cyber OSPAs are as follows:
Outstanding Chief Information Security Officer : Glen Hymers – Save The Children International
Outstanding Cyber Security Professional :  Anna B – AWE
Outstanding Cyber Security Team : Marken Information Security Team
Outstanding Cyber Security Consultant : Peter Yapp – Schillings International
Outstanding Customer Service Initiative : iSTORM® Privacy – Security – Pentesting
Outstanding Cyber Security Training/Awareness Initiative : NPCC National Cybercrime Programme
Outstanding Cyber Security Partnership : North East Business Resilience Centre
Outstanding Police/Law Enforcement Initiative : NPCC National Cybercrime Programme – Police CyberAlarm
Outstanding Young Cyber Security Professional : Sarah Norman-Clarke – Department for Transport
Outstanding New Cyber Security Product : Deduce Customer Alerts – Deduce
Lifetime Achievement : Dr Robert (Bob) Nowill