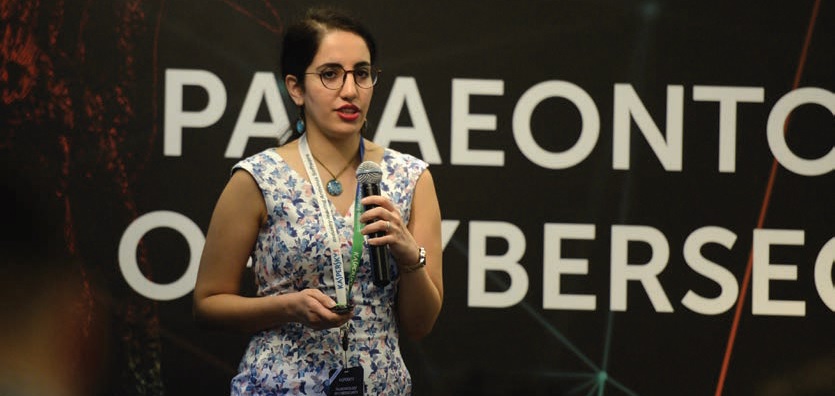 Noushin Shabab, Senior Security Researcher, Kaspersky Lab
Noushin is Kaspersky Lab's first security researcher from the Australian and New Zealand (ANZ) region as a Global Research & Analysis Team (GReAT) member and is the first woman in ANZ that specialises in reverse engineering. With more than 5 years in the security industry, Noushin has been with Kaspersky Lab since July, 2016.
How did you get into the Security Industry?
I started my career in cyber security as a junior malware analyst a Windows antivirus team for a cyber security company called AmnPardaz. After a few years when I became more proficient in malware analysis and reverse engineering I moved to the company's newly setup anti-rootkit team as a senior malware analyst and software developer. The last role I had in AmnPardaz was leading a small malware analysis team of the Android antivirus product which was again a new project.
I have always been fascinated by solving problems, especially with puzzles and board games. I learned computer programming relatively early when I was in middle school and in high school I competed in a number of national programming contests. By high school I definitely knew that I wanted to pursue a career in computing, so I naturally did a degree in computing in university.
After finishing university, I was not specifically thinking of getting into cyber security but then my first professional role happened to be with a cyber security company as a malware analyst. As I started to work in this field I realised it's something I really liked to do and I continued in this field since that time.
How did your current position come about?
I was looking for a job in cybersecurity specialising in my field of reverse engineering. There was a slim margin of jobs in that field. However, after a few months, Kaspersky Lab placed an ad offering a researcher role in cybersecurity. Unlike the other interviews I attended, Kaspersky Lab was the only company to actually examine my technical skills, especially with my niche in reverse engineering. A tough piece of homework was given to me to solve after my first interview. Although it was a malware written in a programming language I was not familiar with, I jumped at the chance. Vitaly Kamluk, my direct manager who previously worked for INTERPOL, said my results exceeded his expectations and that was how I landed my dream job!…Click HERE to read full interview.