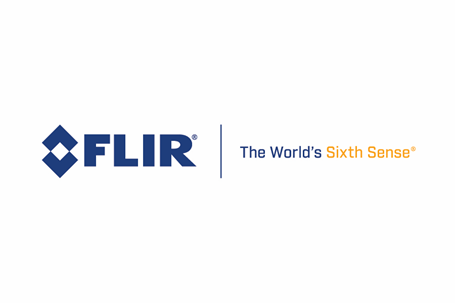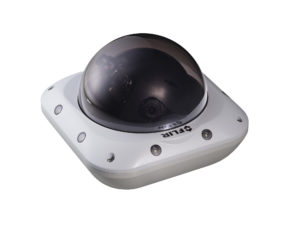 FLIR Systems, Inc. (NASDAQ: FLIR) has introduced the Quasar 4x2K panoramic camera featuring four, full-high-definition visible sensors. The latest security camera in the FLIR Quasar family, the 4x2K produces 4K resolution for highly detailed scenes. The mini-dome camera offers wide area surveillance to monitor cities, critical infrastructure, and other high-profile security areas.
Offering interchangeable field-of-view options of 180- and 360-degrees, the Quasar 4x2K can replace multiple individual cameras, allowing security operators to reduce the number of security cameras required for monitoring wide areas. With automatic stitching that combines the four sensors into a 180-degree view, the camera generates a highly detailed, seamless image that eliminates blind spots and scene duplication. Built-in infrared illumination automatically adjusts to the 180- or 360-degree viewing mode and monitors without the need to illuminate the scene.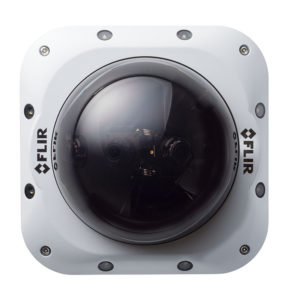 The Quasar 4x2K integrates with FLIR's video management systems (VMS) and major third-party VMS. Using a one-step configuration process that guarantees quick and efficient mounting, the Quasar 4x2K easily adjusts to either 180- or 360-degree viewing mode in the field. With an IP67 environmentally-rated dome enclosure to withstand mist, rain, and accidental submersion, the Quasar 4x2K provides 24/7 video surveillance either in- or outdoors.
The Quasar 4x2K camera is available to purchase now through established FLIR dealers and integrators. For more information on the Quasar 4x2K panoramic camera and FLIR's complete enterprise camera line, visit www.flir.com/security/4x2K
About FLIR Systems, Inc.
Founded in 1978 and headquartered in Wilsonville, Oregon, FLIR Systems is a world-leading maker of sensor systems that enhance perception and heighten awareness, helping to save lives, improve productivity, and protect the environment. Through its nearly 3,500 employees, FLIR's vision is to be "The World's Sixth Sense" by leveraging thermal imaging and adjacent technologies to provide innovative, intelligent solutions for security and surveillance, environmental and condition monitoring, outdoor recreation, machine vision, navigation, and advanced threat detection. For more information, please visit www.flir.com and follow @flir.