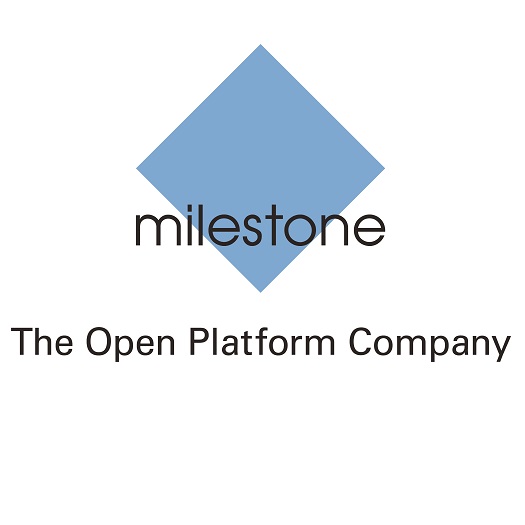 The newest version of Milestone video management software reinforces Milestone's commitment to maximizing the value of products for partners and customers throughout the lifecycle of their investment.
Milestone Systems has released a new version of the market-leading XProtect VMS product suite for partners and customers. This R2 version comes only six months after the first XProtect 2016 release.
At the launch of XProtect 2016 Milestone announced plans for multiple releases within a year. All releases are scheduled to accommodate the needs of the Milestone partner community and focus on increased market responsiveness. XProtect 2016 R2 is the first product resulting from Milestone's new agile development process of shorter time-to-market.
Three core VMS product releases will be delivered every year in addition to the bi-monthly device pack releases supporting third-party camera interoperability.
Partners in focus
At the annual Milestone Integration Platform Symposium event held this year in Scottsdale, Arizona, strategic initiatives to enhance community partner engagement were announced. The ability for partners to directly influence Milestone product development is a shining result of this initiative.
The new beta-lab testing for Milestone Solution Partners (MSPs) is also further example of the partner commitment. The lab gives developers a first look at new integration options, new features in the VMS product suite, and the possibility to engage directly with Milestone development teams. This feedback enriches the VMS and Milestone Solution Partner integrations.
Performance is key 
XProtect 2016 R2 has numerous enhancements, primarily developed based on feedback from the partner community. Milestone's ongoing commitment to the partner community is to maximize the business value of video management systems for partners and customers.
Accelerated system performance
The growing need for high-performance business video systems has led to numerous changes in the Milestone software in order to establish a new bar for world class performance while keeping hardware costs down. Milestone channel partners can now deliver solutions with a very cost-effective profile. Partners also benefit from accelerated efficiency. They can create innovative XProtect add-ons to meet user demands for advanced business video.
An example of accelerated system performance is the Milestone Husky M500 Advanced NVR. This powerful network video recorder has been tested to support more than 500 HD-cameras using the new release of XProtect 2016 R2 software.
Optimized incident handling
The need for instant and heightened situational awareness is met in several ways:
Hardware decoding with XProtect 2016 enables use of the latest 4K/UHD camera technology and improves video rendering performance dramatically;
​A "simple mode" in the Milestone Smart Client 2016 R2 enables occasional users to quickly access live video or recording with little or no training.
Enhanced systems operations and deployment
Today's requirements for efficient and flexible system operations has been met in XProtect 2016 with system management enrichments such as easy transfer of cameras and licenses from one system to another; enhancements for Video As A Service (VaaS) partners; and flexible license management. The demand to deploy systems even faster is met with increased automatic configuration options.
Video enablement
Customers using video solutions for optimizing retail business are facing the challenge of streamlining the process of providing evidence to law enforcement on loss incidents.
The Milestone dedicated retail add-on to XProtect, XProtect Transact 2016 R2, has been enhanced to meet these exact needs.
Milestone dedicated to partner community
The enhanced focus on Milestone and its partners as one community is a continuation of Milestone's ongoing commitment to maximize the business value of video management systems for both partners and customers. By accelerating the process to involve the partner community more deeply in development activities, Milestone is addressing increasing market demand to deliver value faster. This means facilitating more partner-to-partner direct interaction and refining partners' abilities to draw upon community resources and mutual marketing opportunities.
"The feedback we have from the partner community regarding our strategic initiatives and the impact they have on our products has been outstanding," says Janne Jacobsen, Vice President of Professional Products at Milestone Systems. "In this release we have addressed the need for outstanding performance and have optimized the partner and user experience. The next release will re-define the concept of connectivity for video systems"
XProtect 2016 R2 and Milestone Husky M500 Advanced NVR will be showcased at the IFSEC International trade show in London, June 21-23, at the Milestone booth E750. The high capacity of XProtect 2016 R2 will be showcased in a proof-of-performance setup, as well as a live test-drive of 512 HD cameras being recorded on the new Husky M500 Advanced NVR.
Download Product Sheets
Download Pictures of Janne Jacobsen
Download Context Pictures
Download Logos and Graphics
Watch XProtect 2016 launch video
For more information –  XProtect 2016 page
For more news and viewpoints visit our microsite – The Milestone Post