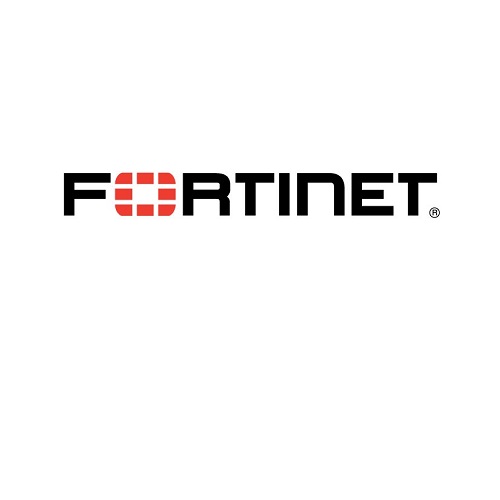 Advanced threat protection service will launch in APAC this quarter, while existing TrustCSI managed UTM service will extend to more countries

Fortinet and CITIC Telecom International CPC Limited ("CITIC Telecom CPC") have announced that they are expanding their long standing managed security services (MSS) partnership in Asia Pacific.
CITIC Telecom CPC will roll out a new Advanced Threat Protection (ATP) service − called TrustCSI ATP − regionally this quarter to help safeguard enterprises against advanced persistent threats. The service provider will also extend its current TrustCSI managed UTM services, currently available in Greater China, to the broader APAC region.
CITIC Telecom CPC is Fortinet's first pan-APAC MSS partner. This alliance addresses the increasing demand coming from Asian companies for managed services sourced from a single provider, to help support their business expansion beyond their home base to neighbouring countries.
CITIC Telecom CPC's TrustCSI ATP services combine its TrustCSI Managed Security Services with Fortinet's high performance solutions, including the FortiGate network security platform, FortiSandbox advanced threat protection appliances, and FortiWeb web application firewalls. Backed by Fortinet's FortiGuard Labs threat research team and CITIC Telecom CPC's 24 x 7 Security Operations Centres manned by certified security experts, these services provide enterprises with a Security Fabric that delivers pervasive and adaptive cybersecurity from IoT and remote devices, through the infrastructure core, and into the cloud.
"As more enterprises choose to outsource security to focus on their core business, managed security services will continue to grow in popularity. Frost & Sullivan has forecast the APAC MSS market to grow rapidly from US$2.48 billion in 2015 to US$3.77 billion in 2018. This means a huge opportunity for business expansion," said George Chang, Fortinet's Vice President for Asia Pacific. "CITIC Telecom CPC has extensive service coverage in the region, reaching even developing zones not served by many other service providers. They represent an ideal partner for us to take advantage of this growth."
"Once you have the proper measures in place, security becomes a business enabler rather than an impediment to business," said Stephen Ho, Chief Executive Officer of CITIC Telecom CPC. "As a customer-centric company, we aim to provide customers with the highest quality managed services, thus enabling them to lower their IT management costs and leverage the advantages of advanced technology. Through our partnership with Fortinet, we allow customers to connect up their businesses, quickly and securely."
"We have been using Fortinet as our technology partner of choice in Hong Kong for many years. Their security appliances have proven time and again to be high performance, comprehensive in functionality, and extremely stable," said Daniel Kwong, Senior Vice President, Information Technology and Security Services, CITIC Telecom CPC. "We want to continue relying on Fortinet's technology and support as we embark on this important move into the greater APAC region."
Kwong added that ATP is the new frontier in managed security services, and the combination of Fortinet's unique Security Fabric architecture and CITIC Telecom CPC's broad services range will give firms dependable solutions closely tailored to their needs.
"Fortinet has been a partner of choice for top managed services providers worldwide, offering them technology that can both serve their customers effectively and allow them to differentiate themselves from competing MSSPs," said George Chang. "Our solutions' mix of performance, multi-tenancy support, flexibility and easy management is unrivalled in the industry, and we will continue to work with MSSP partners to tap these qualities to take their business to the next level."
About CITIC Telecom CPC
CITIC Telecom International CPC Limited ("CITIC Telecom CPC"), a wholly owned subsidiary of CITIC Telecom International Holdings Limited, is a trusted Information and Communication Technology (ICT) solutions provider with multiple branches across Asia Pacific, and a preferred partner by multinational corporations and business enterprises.
CITIC Telecom CPC delivers a range of innovative services, including: TrueCONNECT – an advanced MPLS VPN service which employs state-of-the-art fully meshed network, TrustCSI – an integrated suite of information security solutions, DataHOUSE – converged cloud solution and global unified management datacenter solutions, and SmartCLOUD – smarter, better and high performance cloud computing solutions which complement the company's managed network, managed security, and managed cloud data center solutions.
As further testament to its commitment in providing premium quality services in the Asia Pacific region, the company became the first VPN service provider in Hong Kong to achieve all four ICT related certifications in ISO 9001 – Quality Management System, ISO 27001 – Information Security Management System, ISO 20000 – Information Technology Service Management System, and ISO 14001 – Environmental Management System. Learn more at www.citictel-cpc.com.
About Fortinet
Fortinet secures the largest enterprise, service provider, and government organizations around the world. Fortinet empowers its customers with intelligent, seamless protection across the expanding attack surface and the power to take on ever-increasing performance requirements of the borderless network – today and into the future. Only the Fortinet Security Fabric architecture can deliver security without compromise to address the most critical security challenges, whether in networked, application, cloud or mobile environments. More than 270,000 customers worldwide trust Fortinet to protect their businesses. Learn more at http://www.fortinet.com, the Fortinet Blog, or FortiGuard Labs.