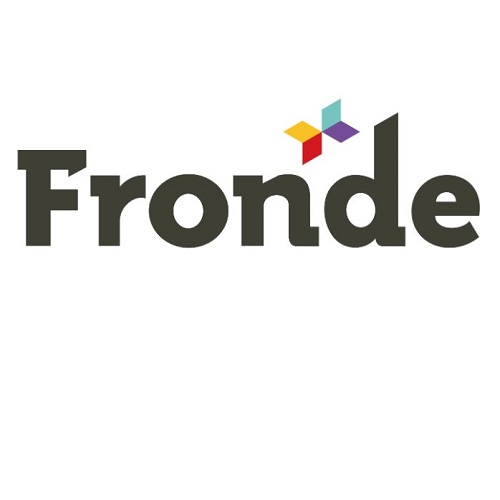 Fronde has announced its full-year financial results for FY17, which demonstrate increasing profitability and improved results thanks to a focus on transformation of the business.
Key outtakes of the results:
Profit before tax for the year improved by 66% ($1.43m compared with $0.86m for the prior year)
As a % of income, profit before tax doubled from 1.5% in the prior year to 2.9% this year
Gross margin increased from 27% to 31%
Cash was positive from April last year, with no debt at full year
Significant investment in building a differentiated market position for the future
Significant investment to accelerate future growth in the Australian market
Dividend of 4c per share, fully imputed, payable on 30 June 2017 (record date of 23 June)
Anthony Belsham, CEO, Fronde said, "Fronde continues to undergo substantial change. This past year we've focused on company transformation and customer success, while improving profitability. This has resulted in a profit before tax of $1.43 m, which is a 66 percent increase on the previous year. Customer success is at the centre of everything we do. We partner with our customers to enable them to achieve results, which ultimately benefits us as well."
The Hon. David Bartlett, Chairman, Fronde said, "The board is encouraged by the results, and that the investment in building a differentiated market position in New Zealand and Australia is gaining traction. The board is pleased to announce the payment of a dividend, the first since year ended 31 March 2013."
Anthony Belsham said , "The improvement in profit before tax is a result of our efforts to shift the business towards more profitable revenue streams, better management of our service capacity and reducing indirect overhead costs. I am proud of the Fronde team who have delivered on these key objectives. Fronde's revenue is increasingly less reliant on large one-off projects, and despite the overall reduction of 13 percent versus the same period last year, gross margin has increased. Improving margins has enabled us to invest in sales and marketing initiatives, particularly to support growth in Australia.
"Looking forward, Fronde will continue to focus on profitability, to build out our differentiated market position, optimise operations and increase our share of business with existing and new customers. We're evolving at a rapid pace and moving in the right direction every day. What our customers appreciate is the team's ability to bring expert business advice, combined with the technologies and expertise to transform their business in the right way, aligning both their digital and business goals."
Key areas of Fronde's future focus are:
continuing to build and refine Fronde's differentiated market position, and leveraging this in the Australian and New Zealand markets
ongoing increases in recurring revenue from licenses and managed services
investing in sales and marketing capacity and capability.
optimising service capacity to match demand, and optimising internal indirect costs.
The Hon. David Bartlett said, "Fronde has a strong heritage in New Zealand which we will continue to build upon, and we are expanding our focus in Australia. We have the strategies and skilled personnel in place to support ongoing profitability and growth in the ANZ region, and we are excited about the future possibilities for Fronde".
About Fronde
The world is changing faster than ever in history, and our customers are at the forefront of accelerating this change. We challenge, inspire, and enable our customers to align their business & digital strategies, and then we help them execute and continuously improve the best of existing, new, and future technologies in order to achieve exceptional business outcomes. As a result our customers create & deliver new and improved customer & employee experiences, operational effectiveness & efficiency, better & faster decision making, and innovative products and services. Not only do these deliver exceptional business outcomes, but they help accelerate the change in the world we live in faster than ever in history. Fronde – we enable our customers to accelerate the world we live in.
Fronde has received recent accolades from some of the giants in computing, including being awarded 'Google Apps APAC Partner of the Year', and 'NetSuite APJ Solution Provider of the Year' two years in a row. Successes in software development, IT managed services, plus other strategic partnerships with Amazon Web Services and Salesforce.com have combined to see Fronde regularly feature in the TIN100 and CRN Fast50.
Fronde is an Australasian company with offices in Wellington (HQ), Auckland, Sydney, Melbourne, and Manila. Fronde has been delivering successful business outcomes for our clients for 25 years.